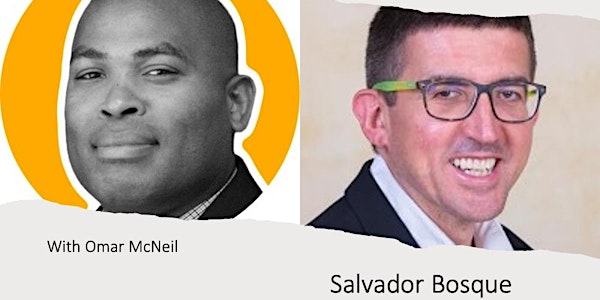 Live talk: Human Leadership Culture: Tools & Real-Life Scenarios
Beyond servant leadership, we'll talk about tools that help build a humane leadership culture, including real-life examples!
About this event
Omar McNeil interviews Salvador Bosque about what it means to build a more Humane Leadership culture.
The takeaways from this session include a set of practical tools, hacks, and different types of workshops to help teams and organizations build a human leadership culture leveraging assets like the Human Leadership Manifesto by Markus Raitner or Humanocracy by Gary Hamel and Michele Zanini, among other frameworks.
You'll see tools like Trust canvases, Detox checklists, Permission Tokens, and design thinking workshops to reflect upon leadership styles and adopt human-centric principles based on autonomy, trust, shared purpose, and team empowerment.
You'll also get real-life examples where human culture leadership models and team empowerment has been applied: Michelin, BMW, British National Health Service…and what results they got.