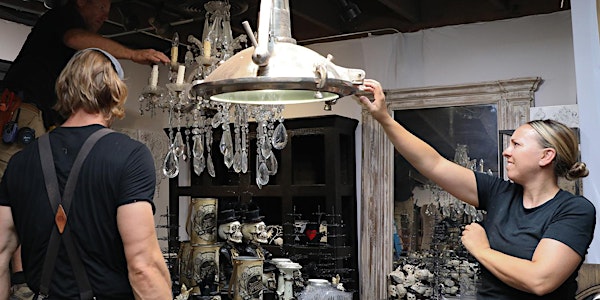 LIVE STREAM: Behind-the-Scenes of the Halloween Boutique with Crystal
LIVE STREAM: Behind-the-Scenes of the Halloween Boutique with Crystal
About this event
LIVE STREAM: Behind-the-Scenes of the Halloween Boutique with Crystal
Thursday, August 25 at 9:30 AM
Join Crystal, our Holiday & Home Décor Associate Buyer,
as she reveals the theme and gives a sneak peek behind-the-scenes preview of our Halloween boutique. Crystal will also showcase a few of her favorite and one-of-a-kind Halloween décor items. Get excited and inspired for Halloween!
View Live Streams on our Social Media Pages:
Instagram: https://www.instagram.com/rogersgardens/
Facebook: https://www.facebook.com/rogersgardens
Please note, you will need a Facebook or Instagram account to access these live streams.