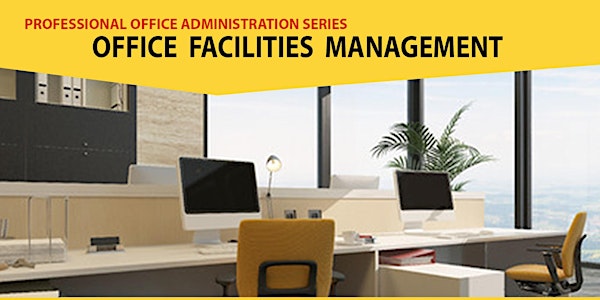 Live Seminar: Office Facilities Management & Maintenance​
"How to Handle Maintenance and Repairs for better Office Facilities"
When and where
Location
Businessmaker Academy Unit 1503A 15th floor, West Tower Philippine Stock Exchange Bldg. Pasig City,, Metro Manila 1605 Philippines
About this event
Course Description
Office Maintenance and Repairs are important for maintaining your company's facilities. Office Administrators are responsible in handling this challenging area to ensure minimal disruption to business operations. This one-day seminar provides participants with the best practices in maintaining your office facilities. Learn how to manage your team to maintain and improve your workplace.
What you'll learn
-Gain essential skills in managing and maintaining office facilities
-Explore best practices in handling in-house or outsourced maintenance personnel
-Systematize your facilities & complaint handling policies and procedures
-Learn to deal with common facilities management issues
Course Highlights
1. Introduction to Facilities Management for Admin Professionals
2. Career Progression in Facilities Management
3. The Modern Office Facilities Administrator
4.Functions of Office Facilities Management
5. Office Accommodation & Space Planning
6. Cleaning Services
7. Maintenance & Repairs Services
8 .Security & Safety
9. Utilities & Cost Control
10. Emergency, Risk & Contingency Management
11. Best Practices in Office Facilities Administration
12. Guidelines & Standard Operating Procedures
13 .Managing Your Team
14. Tools of the Trade
15. Complying with the Law
16. Occupational Safety & Health
17. Fire Safety & Prevention
18. Labor Outsourcing
Who Should Attend?
Office Managers, Office Administrators, Operations Managers, Office Assistants, Maintenance Officers, Office Building Administrators and any person in charge of handling office facilities, maintenance and repairs.
For more information, you may contact us through:
(632) 7957-7937, 7577-9211
(0917) 6372471, (0912) 2231826
info@businessmaker-academy.com
www.businessmaker-academy.com