Location
Beachland Ballroom & Tavern
15711 Waterloo Road
Cleveland, OH 44110
"One Bad Cat" the story of Reverend Albert Wagner
About this event
Join co-founders Bonita Wagner Johnson and Alenka Banco Glazen for a Q/A about the future Wagner Museum of Art after a special screening of "One Bad Cat."
About:
The work of regional artist, Reverend Albert Wagner, is internationally recognized. His paintings have been featured in the New York Times and Life Magazine, and are collected, as he dreamed, "in the four corners of the world."
The Reverend is part of a movement called "visionary" or "outsider" art. Such works are created by untrained artists, who are driven to their work by obsession, or in Albert Wagner's case, divine revelation.
Please visit www.wagnermuseum.org for additional information.
FREE: Registration required, capacity limited! Food and beverage available for purchase.
Doors open at 6:30PM Film starts at 7PM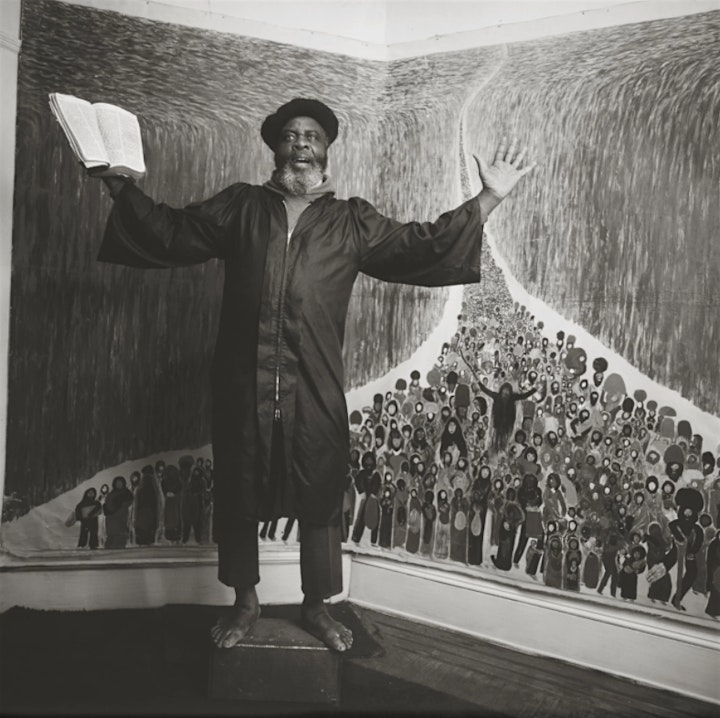 Photos © Abe Frajndlich 2022