Virtual roundtable discussions for caregivers to learn about resources available in rural areas.
About this Event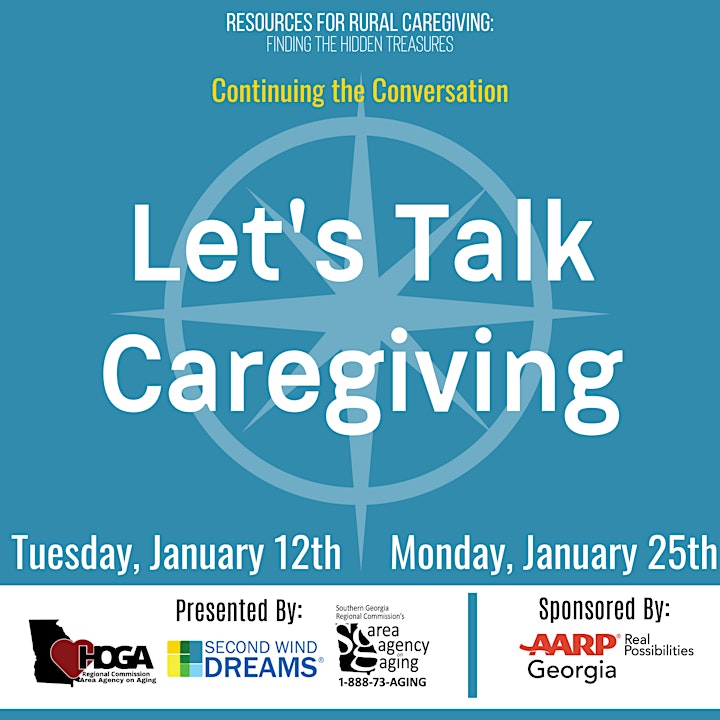 Second Wind Dreams, Heart of Georgia Altamaha Regional Commission and Southern Georgia Regional Commission's Area Agency on Aging invite you to participate in this virtual roundtable discussion for caregivers for those living with dementia in a rural setting, facilitated by SWD CEO Gwenyth Johnson.
Thanks to generous support from our sponsor AARP Georgia, there is no cost to register. A second roundtable is also available on January 12, 2021 from 2-3:30pm. Click here to register: https://bit.ly/3pSIsWM
Contact Natoya at 678-624-0500 or natoya@secondwind.org with any questions.