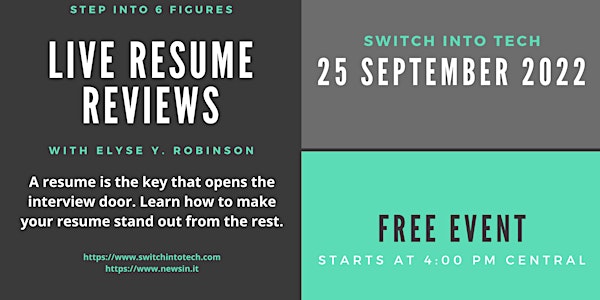 Live Resume Reviews - 09/25/2022
A resume is the key that opens the interview door. Learn how to make your resume stand out from the rest.
About this event
Have your resume reviewed by Elyse. I will show you my Resume that has gotten me interviews at Apple, Google, Sofi, Palo Alto Networks, and more. The resume review will be a 15 minute live review with pure honesty. I will identify what needs to be improved and can help organize your information. Please have your resume and job description prepared. I will randomly select 3 people to review their resumes.