How to invest in properties to become a rich landlord and generate consistent passive income to recession-proof yourself.
About this Event
🏠 *[FREE Physical Property Investing MASTERCLASS by Dr Patrick Liew!]*
Hi there!
Did you know…? That it's possible to get into property investments EVEN IF you don't have a lot of cash?
Most people don't and that's the misconception about property investment.
That it's only for the rich, and you need millions and millions of dollars to get started.
What if I told you that this upcoming FREE masterclass can point you to properties which YOU can invest in today that is EQUIVALENT to the price of a car – 𝐭𝐡𝐚𝐭 𝐜𝐚𝐧 𝐚𝐥𝐬𝐨 𝐠𝐞𝐧𝐞𝐫𝐚𝐭𝐞 𝐮𝐩 𝐭𝐨 𝟕% 𝐩𝐞𝐫 𝐚𝐧𝐧𝐮𝐦.
That's right. If you are able to afford a car, ask yourself if you prefer purchasing a liability that depreciates OR purchase a property that can potentially generate up to 7% per annum for you.
𝐌𝐚𝐫𝐤𝐞𝐭𝐞𝐫𝐬 𝐥𝐢𝐞 but N𝐮𝐦𝐛𝐞𝐫𝐬 𝐝𝐨𝐧'𝐭. Never fall in love with the properties, always fall in love with the numbers.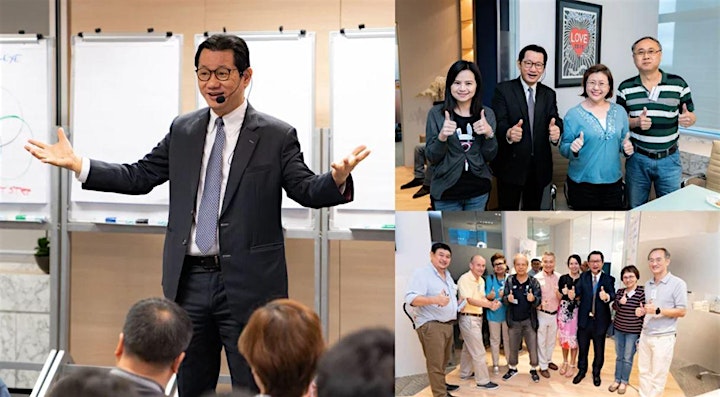 Why attend this class?
A PROVEN Blueprint that has helped more than 350 students in our academy to achieve an 𝐜𝐨𝐦𝐛𝐢𝐧𝐞𝐝 𝐩𝐫𝐨𝐩𝐞𝐫𝐭𝐲 𝐜𝐚𝐩𝐢𝐭𝐚𝐥 𝐮𝐩𝐥𝐢𝐟𝐭 𝐨𝐯𝐞𝐫 $𝟑𝟓 𝐌𝐈𝐋𝐋𝐈𝐎𝐍 𝐭𝐨𝐝𝐚𝐲, will be taught and shared with all attendees.
🔑 𝐘𝐞𝐬, $𝟑𝟓,𝟎𝟎𝟎,𝟎𝟎𝟎.
While most of them in our academy are average salarymen, the answer as to why they are able to achieve what they have today, will always be crystal clear. If ordinary men and women can achieve financial freedom using this blueprint, why can't YOU
Let OUR FREE upcoming LIVE masterclass helps you to make a better decision!
But let's get one thing clear right now. this is NOT some get-rich quick scheme. If that is what you're looking for, just keep scrolling.
But f𝐨𝐫 𝐭𝐡𝐞 𝐫𝐞𝐬𝐭 𝐥𝐨𝐨𝐤𝐢𝐧𝐠 𝐭𝐨 𝐮𝐧𝐜𝐨𝐯𝐞𝐫 𝐏𝐑𝐎𝐕𝐄𝐍 𝐩𝐫𝐨𝐩𝐞𝐫𝐭𝐲 𝐢𝐧𝐯𝐞𝐬𝐭𝐦𝐞𝐧𝐭 𝐬𝐭𝐫𝐚𝐭𝐞𝐠𝐢𝐞𝐬 𝐚𝐧𝐝 𝐠𝐮𝐢𝐝𝐞𝐬, register your FREE seat HERE NOW!
🔥 You will get a better understanding of the trends of real estate investment in Singapore and other parts of the world + the 4 HOTTEST areas to watch in 2021!
You will also get probably the ONLY CHANCE to ask our team of experienced investors ALL your burning questions FREE OF CHARGE.
While it is zero cost for you to reserve a seat right now, ONLY 30 seats are available due to safe distancing.
Time and tide waits for no man.
Register now and we'll see you in class soon!