About this Event
The Bowery Electric Presents: Live Premiere Series
A brand new, professionally mixed and pro shot, socially distant livestream series featuring some of our favorite artists, shot right here at The Bowery Electric! With different ticket tiers, high-quality sound, special merch, virtual tip jars, a live chat after the show, and other killer experiences and add-ons brought to you by Veeps, this is as close to a live show as you're gonna get! All sales will benefit the artists and help save our incredible venue!
And we're partnering with HeadCount to help you make your voice heard. Head on over to their website to register to vote!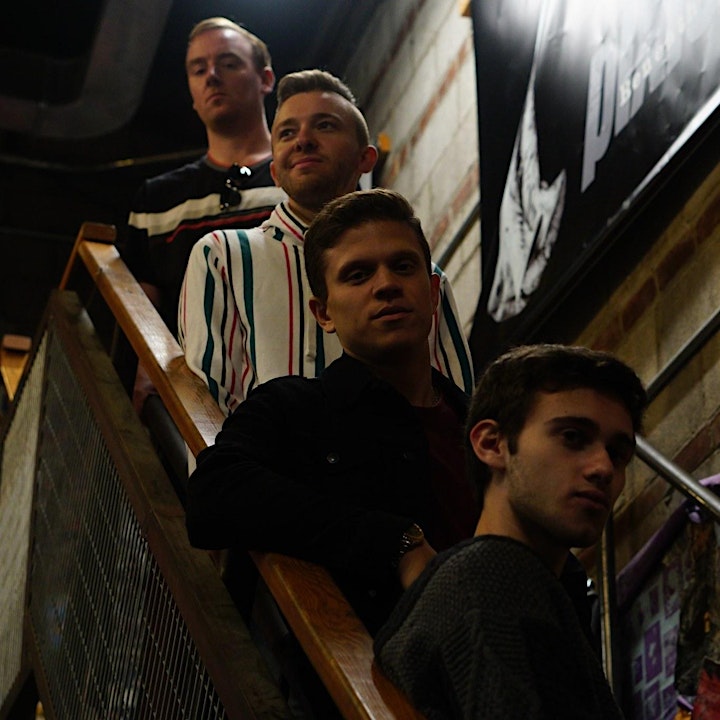 Takeover
Formed in New York City in early 2018 by songwriter and rhythm guitarist Alex, Takeover is comprised of singer Dylan, drummer Matt, lead guitarist and songwriter Mark, and bassist Andrew. They're not musicians, they're just 5 guys from the area who enjoy a night out and who get together to make great, un-pretentious, rock n roll music.
For the past two years they've dominated the local NYC club scene packing venues like Mercury Lounge, Arlene's Grocery, The Bitter End and more. The same clubs they all grew up sneaking into to experience live rock n roll. With their energetic and tight sets, their live shows are always a great night out. The day after a Takeover show you might be hungover but you'll still be feeling great and humming the tunes for weeks.
Their latest EP "Peak Of Her Power" is coming out on 11/13/20 and captures the raw excitement and energy of their live shows. It will be available on all major streaming platforms. In August 2019 they released their debut EP "Starr Street" featuring 6 tracks that showed off their range and included fan favorites such as "Picturesque", "Nicotine", and "City Lights".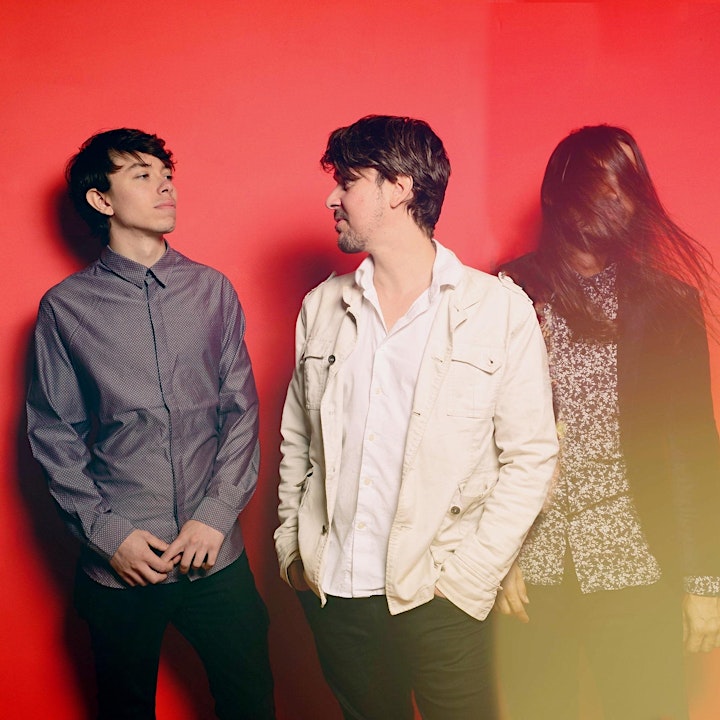 RANN
Born out of years of diverse artistic collaborations, a steady hunt for an original music endeavor of their own, and a common interest for spreading the message of not taking things too seriously, RANN is the result of 3 Brooklyn based musicians locking themselves in an isolated cabin during the winter of 2015.
"They're the latest Brooklyn based band to carve out a niche for themselves in that idiosyncratic indie scene—a three-man ensemble forged from an elusive winter's night "locking themselves in an isolated cabin" and reemerging with their own collage-genre of rock, dream pop, and punk. Yes, RANN dove into those well-visited depths of trippy psychedelia and in-your-face, garage-band angst, but managed to pull it off without merely repackaging the greats (and kudos to them for that). As for where they fall on the spectrum, think Phoenix with a touch more grit, or The Strokes draped in synth." (Thrd coast)