Live Premiere Sessions Livestream featuring Penelope and Emily Gabriele! On-demand through 11/20
About this Event
The Bowery Electric Presents: Live Premiere Series
A brand new, professionally mixed and pro shot, socially distant livestream series featuring some of our favorite artists, shot right here at The Bowery Electric! With different ticket tiers, high-quality sound, special merch, virtual tip jars, a live chat after the show, and other killer experiences and add-ons brought to you by Veeps, this is as close to a live show as you're gonna get! All sales will benefit the artists and help save our incredible venue!
Penelope
Penelope's music clears your mind like a quiet drive. The New York-born and based singer, songwriter, and multi-instrumentalist channels eloquent Laurel Canyon songcraft and diaristic nineties-style lyricism through a minimalist prism where the words hit just as hard as the chords do. Generating millions of streams independently and developing a growing fan base, she crafts a soundtrack intimately attuned to every twist, turn, bump, and bend in the road of life with perspective far beyond her 23 years.
Listening to the likes of Joni Mitchell, Stevie Nicks, Michelle Branch, and Taylor Swift as a kid, she picked up piano and eventually guitar as she cultivated her voice. For as much as she loved music, soccer dominated the bulk of her free time. After being recruited to Stanford's soccer steam, an injury derailed her initial plans. A session at MDDN Studios and positive feedback from Joel Madden [Good Charlotte] boosted her confidence, and she began to record. Her 2018 debut single "Catch Me When I Fall" caught fire right out of the gate, clocking over 456K Spotify streams. On its heels, 2019's "Stranger"—mastered by the legendary Mike Dean [Kanye West, Travis Scott]—graced Spotify's coveted "New Music Friday" upon release. Meanwhile, Amazon touted "u don't know me" on its "Brand New Music" playlist. By the time she shared "slippin' to you" in 2020, her total streams eclipsed 2 million and counting. Along the way, the songstress crafted what would become her debut EP. Channeling folk intimacy, soul energy, and pop expanse, she introduces herself in the process with a simple, yet striking collection led by the first single "Coming Home."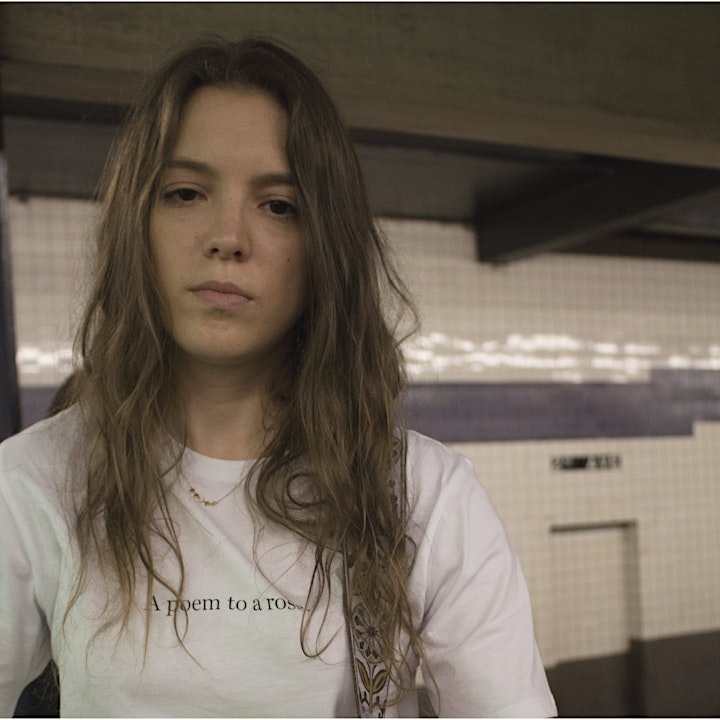 Emily Gabriele
Emily Gabriele, commonly known as, "EG" is an NYC-based singer/songwriter. Her music is pop infused with a bit of rock.
She performs live all around New York City's vibrant music scene and steadily writes songs that tap into multiple genres, but have a home rooted in the pop genre.