About this Event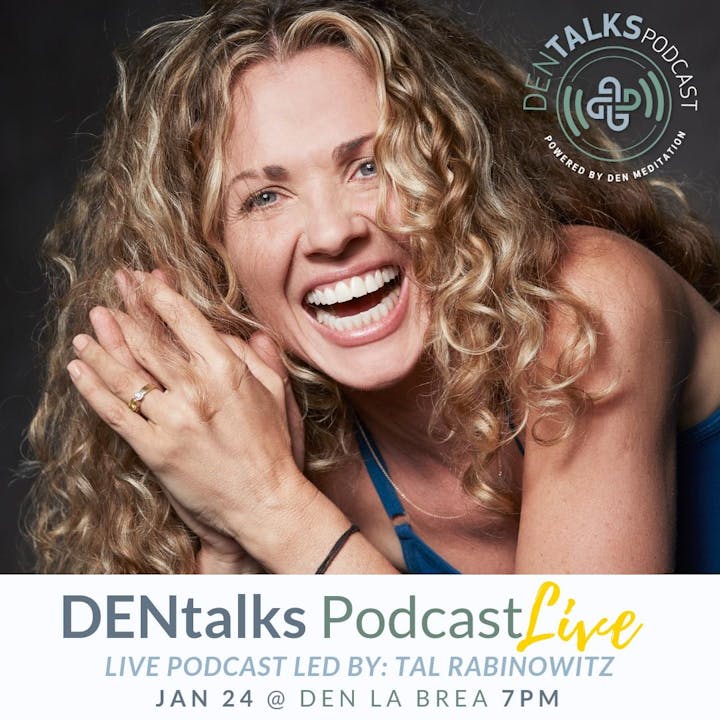 DENtalks LIVE: SEANE CORN - Leading Lady of Yoga
Hosted by Tal Rabinowitz, Founder of DEN Meditation!
TICKETS SOLD AT: https://denmeditation.com/events/dentalks-live-seane-corn-leading-lady-of-yoga/
SPONSORS: Modo Yoga, Shape House, GT'S Kombucha, Four Sigmatic , and Lululemon!
**One lucky DENtalks LIVE attendee will win a PERSONALIZED FIT SESSION AND FREE OUTFIT from Lululemon!!!*
Loving DENtalks Podcast and want more? Join us for a very special LIVE taping event with Yoga Legend and Activist - Seane Corn!
This month's DENtalks LIVE is a rare chance to see Seane Corn in-person, participate in an intimate Q&A, and experience her personal practice right here at the DEN! Seane Corn was one of the very first internationally celebrated yoga teachers, known for her impassioned activism, unique self-expression, and inspirational style of teaching. She's used her platform as a leading voice in yoga for social change, working to understand the make up of humanity and reasons for injustice to help bridge the gaps. She's spent time working with communities in places like India, Cambodia, Haiti and Africa, teaching yoga and HIV/AIDS prevention, while providing support for child labor. Through her co-founded organization "Off the Mat, Into the World" Seane has been training leaders of activism since 2007, and is an inspiration to us all. As with all DENtalks guests, we invite you to get to know Seane on a much deeper level.
Intimate Q&A followed by wine and cheese mingling with Seane, giveaways (free yoga anyone?) and more!
DENtalks LIVE is a chance to get up close and personal with some incredibly influential and inspiring people whom by discovering their authentic selves, have unlocked their true life potential. You won't want to miss these DENtalks LIVE events, as they'll each include a special Q&A and opportunity for attendees meet our guests! Signature to the podcast, there will be a 10 minute meditation and 4-YOU segment, which include tangible takeaways to inspire and improve your practice.
*Lululemon will be outfitting one lucky #DENtalksLIVE attendee! Must enter raffle in person at the event, only one winner will be selected. Winner must be in attendance of the event. Fit session will take place at Lululemon Studio City.