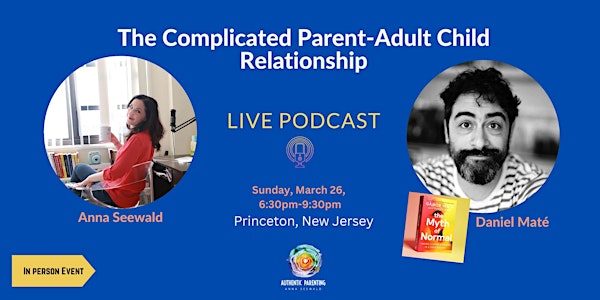 Live Podcast Recording: The Complicated Parent-Adult Child Relationship
Join us for a LIVE podcast recording in an intimate atmosphere with the amazing and multitalented Daniel Maté
Date and time
Sunday, March 26 · 6:30 - 9:30pm EDT
Location
Princeton 1900 Barclay Blvd Princeton, NJ 08540
About this event
In Person Event
Join us for a LIVE podcast recording! Be in the room with the host AND guest of your favorite show.
Enjoy an intimate atmosphere with the amazing and multitalented Daniel Maté for a soulful and authentic conversation.
Daniel Maté was one of the guests of the Authentic Parenting podcast in 2022. His episode generated incredible feedback and hit home for many listeners from around the globe. We decided to invite him back. But this time for a LIVE podcast in front of a real audience!
It's a party with a twist. And you're invited!
Spend an evening with a small group of fans and be part of the show in a unique and cool way.
Immerse yourself into an unforgettable experience, spend quality time with your favorite podcast host and beloved guest, connect, ask questions and enjoy a lovely post show cocktail hour with wine, appetizers and music.
Be part of the show
Connect with other fans
Enjoy an evening to yourself
Meet Anna Seewald and Daniel Mate in real life
Make memories, learn and nourish your soul
EVENING AGENDA
Doors Open-6:30pm
Live Podcast Recording-7:00pm-8:30pm
Cocktail Hour-8:30pm-10:00pm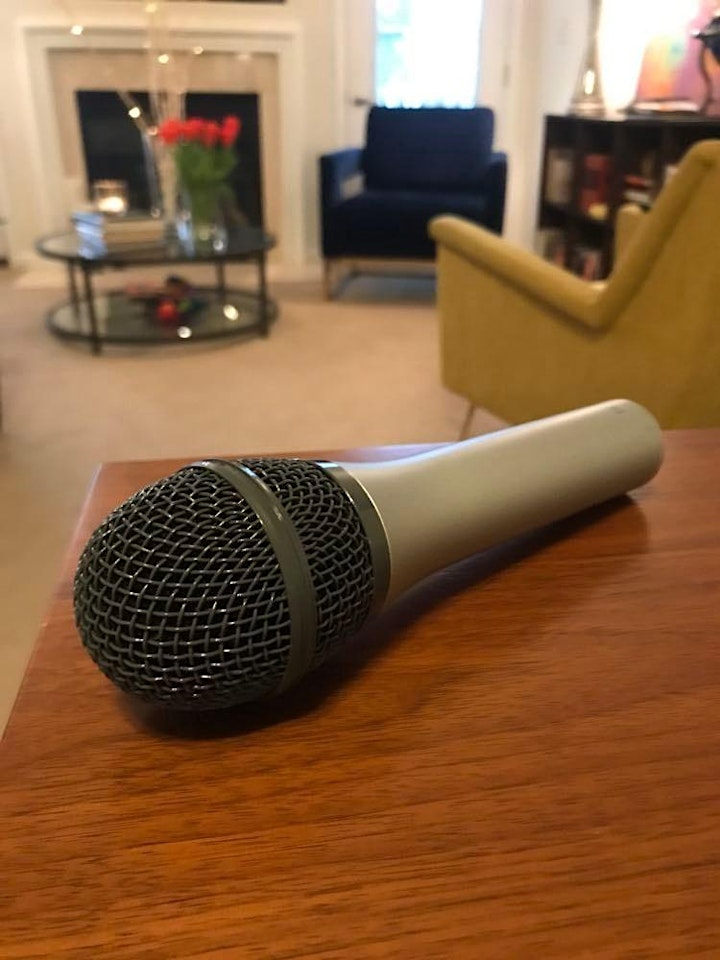 LISTEN TO DANIEL'S FIRST CONVERSATION ON THE PODCAST
Ep. 338: How to Heal Childhood Trauma in Adulthood
Childhood is a short period in the entire span of the parent-child relationship. Yes, it's impactful and formative but If you think about it, we are going to have more time with our kids as adult children. The adult child-parent relationship is much longer, which means there is always hope and potential for reparation, improvement and transformation of that relationship. Truly an inspiring, deep and insightful conversation that will move you to the core, validate your experiences of growing up and give you a sense of hope and fresh perspective as a parent.
SOME KEY POINTS
Parental inability to see and accept children for who they are
What children really want is to be seen and heard
Parent+child fusion
Parental Intolerance of the child's separateness
Parenting as gardening
Discovering one's self
On personal responsibility, agency, and cultivating resources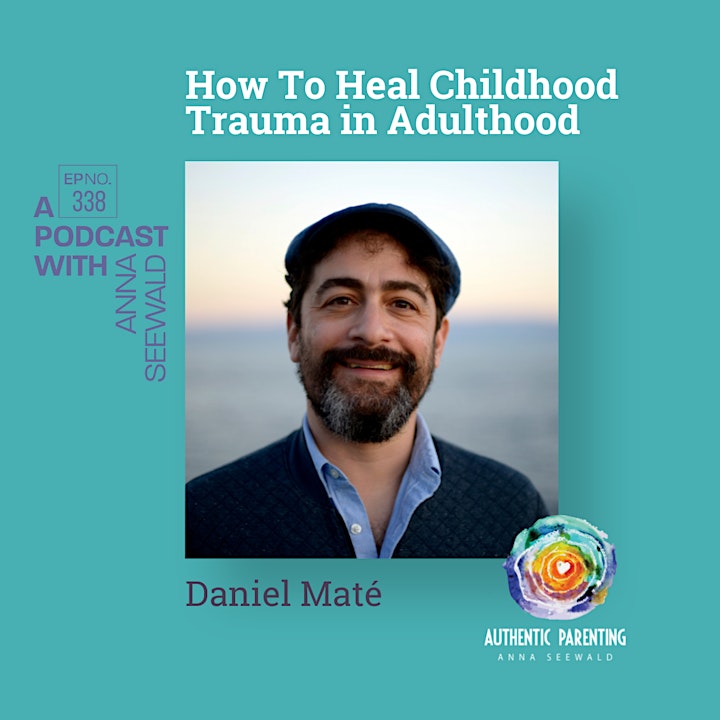 ABOUT THE PODCAST
Authentic Parenting is personal development show in the context of parenting. It helps you break the generational cycle of trauma, connect to your authentic self, cultivate radical self-care and raise emotionally healthy children. Our motto is: Raising Our Children, Growing Ourselves.
In its 7th year Authentic Parenting is the only show that offers a compassionate support in doing your own work while raising your children. With thousands of listeners in over 50 countries our pride is our global, diverse and remarkable community that we have built over the years.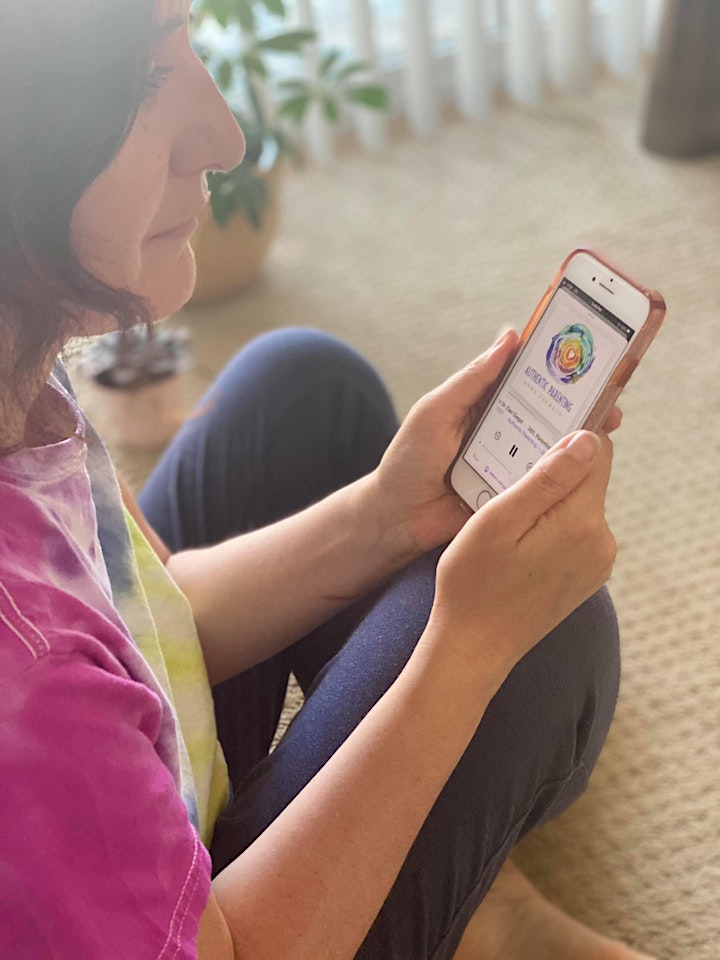 ABOUT DANIEL MATÉ
Daniel Maté is an award-winning musical theatre dramatist, songwriter, and educator. Daniel's original musicals include The Trouble With Doug, Hansel & Gretl & Heidi and & Günter, and The Longing and the Short of It. Projects in development include a noir musical for pre-teens called Middle School Mysteries and an adaptation of Russell Banks's novel The Sweet Hereafter.
Daniel's work has been produced and/or presented at the Kennedy Center for the Arts (DC), Lincoln Center (NYC), and in locations from California to Florida, Vancouver to Prince Edward Island, and Paris to Denmark.
He is the recipient of the prestigious Edward Kleban Prize for Lyrics, a $100,000 award given annually to the "most promising lyricist in American musical theatre", as well as a Jonathan Larson Grant and the ASCAP Foundation's Cole Porter Award for Excellence in Music and Lyrics.
With Dr. Gabor Maté, Daniel is the co-author of The Myth of Normal: Trauma, Illness, and Healing in a Toxic Culture. The father-son pair have collaborated on the Hello Again workshop since 2016, leading programs in Vancouver, Toronto & New York; a book version is currently in progress. Daniel also runs the world's only "mental chiropractic" service, Take A Walk With Daniel, and is the host of the YouTube program "Lyrics To Go". He lives in Brooklyn, NY.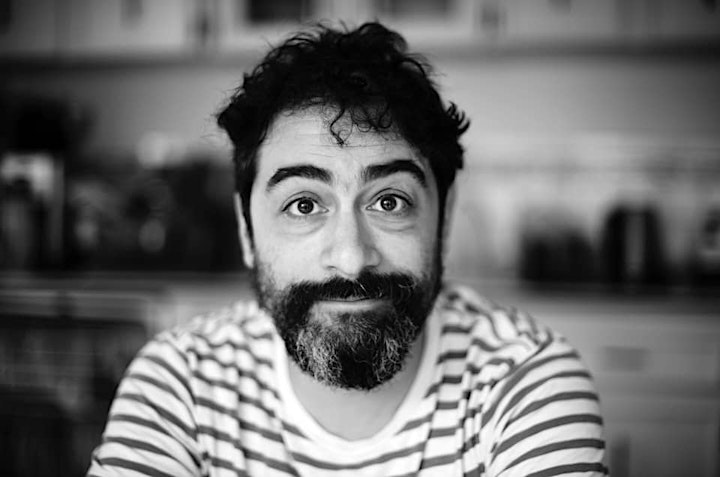 ABOUT ANNA SEEWALD
Anna Seewald is an internationally recognized parenting expert, keynote speaker, parent educator, divorce mediator and host of the popular podcast Authentic Parenting.
With graduate degrees in psychology and education for more than 20 years she has helped children, families, teachers and thousands of parents from around the world through her private practice, group programs, workshops, online classes and courses. She also teaches court-ordered parenting classes and provides co-parenting counseling.
Her mission is help children by helping parents. She lives her life by three core values; authenticity, compassion and peace.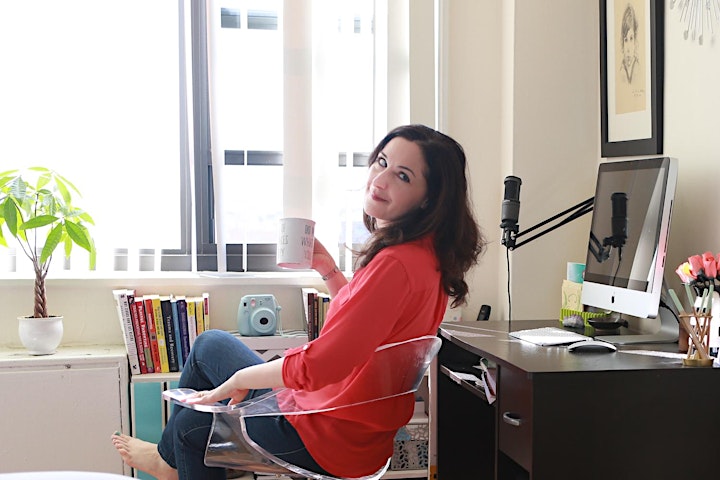 IMPORTANT
This is an in person event and the edited recording of the main conversation will be published on the podcast feed.
The event will NOT be broadcasted LIVE.
FREE parking
We want to create a cozy and intimate gathering so space is limited.
For questions, please contact us.
We are looking forward to meeting you for this special, one of a kind event in person in historic and beautiful Princeton, NJ!
About the organizer

ABOUT THE ORGANIZER:
Anna Seewald, M.Ed is a Parent Educator, Keynote Speaker, Author and Host of The Authentic Parenting Podcast. With background in psychology and education, working with children for 18 years, today she helps conscious moms and dads to become calm and connected to themselves and their children through trauma-informed education. She believes in helping children by helping parents. She has a private practice that specializes in parent education, where she provides one-on-one parent coaching, parenting, court ordered, and co-parenting classes.