Live Podcast & Improv Comedy Show feat. ZOE, Just Nesh, & Marilee Marilee
Description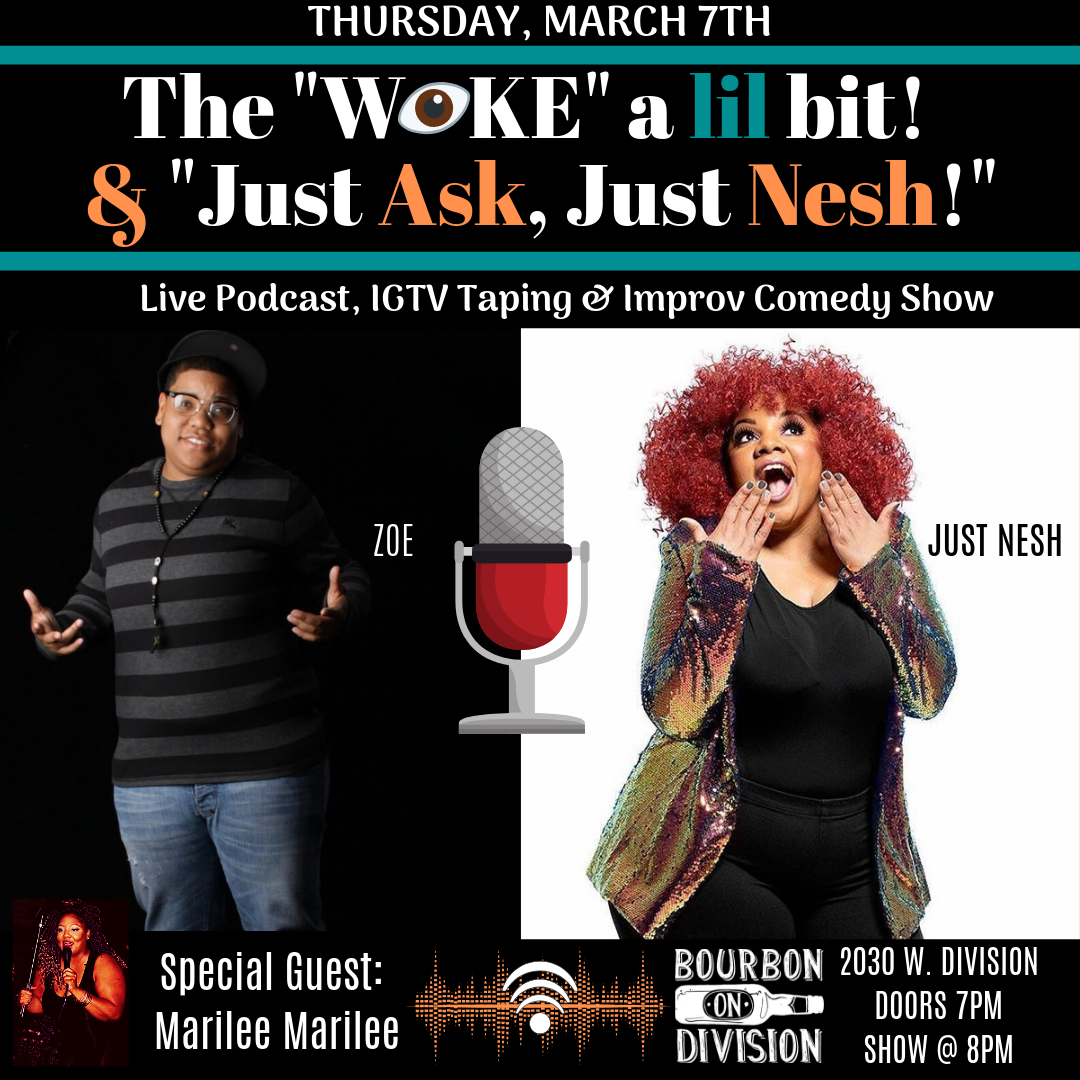 Join Intertwine Chicago & Mr.StealYourWig Productions for a Live Podcast, IGTV, and Improv Comedy Show Experience featuring Zoe, Just Nesh, and Special Invited Guest, Marilee Marilee!
It's Women's History Month and We're Going to Kick The Night off With A Live Taping of "WOKE" A Lil Bit, a new podcast inspired by teachings of The Legendary Dick Gregory featuring a mix of current comedy and touch of pro blackness!
Then we're going to help you to get your life together with help from self-proclaimed newly certified life coach, "JUST NESH". Select members in the live audience will get the chance to ask questions about sex, love, finances, and even STD's! - Disclaimer - "We're not held liable for any ass whoopins that may come from you taking her advice.."

We've got special guests coming to this live party including Marilee, Marilee, DJ Rhated R, DJ Sandra Suave and more!
Don't miss this show!! With all that's been happening here in Chicago already in 2019 these women have lots to say!!
Doors open at 7 pm
Show starts promptly at 8 pm
Full bar, food menu and afterparty to immediately follow!