Event Information
Refund Policy
Refunds up to 7 days before event
Eventbrite's fee is nonrefundable.
Are you ready to uncover what's been holding you back in finding your perfect-fit-partner? Look no further, the healing begins here!
About this Event
You want to get out and find that person you have been searching for, but you ALSO don't want to keep ending up in the same patterns of relationships that haven't been working for you. Don't worry, Kerri can help!
The Loving ME First: Deliberate Dating Prep Course will assist you with courageously uncovering the "sticking points" from your past SO YOU CAN move forward in a new direction with a new person when you are ready.
It's time to give YOURSELF some much needed LOVE! 🙏 💗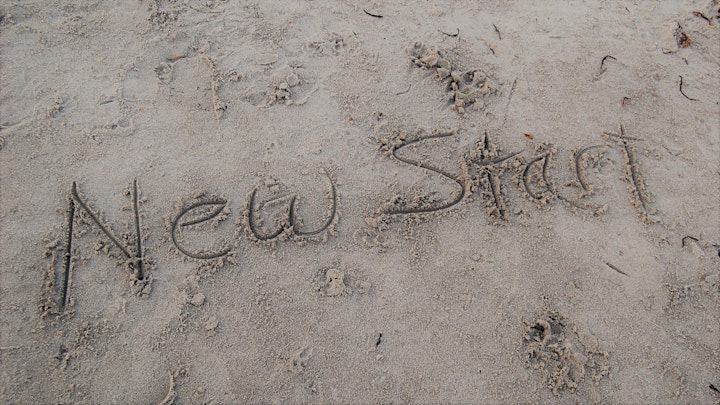 This PREP COURSE was inspired by the students of Kerri Morrison's Deliberate Dating intro workshop and program who are looking for the earlier steps in their journey. If that sounds like you, you might be EXCITED at the thought of Deliberate Dating to find an aligned, harmonious, and authentic partner for yourself. However, you may be equally as SCARED that you are bound to repeat the same mistakes from your past because you haven't yet healed your old wounds and uncovered the roots of your unhealthy patterns.
Using a combination of Awakening and spiritual processes, Deliberate Dating content, AND Energy Psychology techniques such as EFT tapping, Kerri will guide group members through LIVE coaching online and Alignment Assignments over 5 consecutive weeks.
What you can expect from this course:
Identify thought loops and negative relationship patterns
Receive instruction on the basics of Emotional Freedom Techniques (EFT) "tapping"; using the skill to positively shift your old disempowering beliefs
Learn a variety of energy clearing, protection, AND healing processes to enhance your vibrational frequency
Learn about Law of Attraction resources to support your everyday life and increasing abundance
Develop/enhance your connection with your Inner Self and intuition as your primary intelligence and source of trust; creating healthy boundaries with others
Improve your personal communication skills; with yourself, your loved ones, and your community
Directly address self-worth and body image concerns through an Empowerment perspective; as they relate to the dating experience
Get direct coaching and guided practices for you to test out in the real world with other people BEFORE you jump back in the dating pool
Build your confidence with the support of your peers in a group coaching format that meets weekly for 5-weeks
Receive the courage and inspiration to try new things and test out who you really WANT to be rather than who you've had to be over the years
It's really difficult to go out in the dating world feeling like you are "flying blind". It's even harder if you feel like you don't even know who is "flying the plane."
Join this prep course to gather all these answers and MORE! You won't regret having invested the time into yourself. In fact, you'll likely wish you'd done so sooner.
It's NEVER too late to become the person and PARTNER you want to be. And THAT PERSON is who you NEED TO BE in order to sync up with YOUR perfect-fit-partner in the future.
What are you waiting for? ...Join us! 🙂
Student testimonials:
"The Loving Me First course with Kerri was everything I had hoped for in helping me to start loving myself again after a relationship ended. I wanted to ready myself after some time, to get back out in the dating world, but did not have the confidence. Kerri's knowledge and gentle way of asking just the right questions helped me to dive deep into my soul to heal. I feel ready now, and I'm excited to enter a new, loving, and mutually respectful relationship. I look forward to her next course!" - LMF student
"I would highly recommend this class to anyone looking to gain more insight into discovering your emotional blocks/patterns that may be hindering you from being your authentic self. I was so happy with the shifts I personally experienced during this course, and I now have the tools to use moving forward to continue with my progress. I really enjoyed this class with Kerri, and I'm looking forward to her next one! " - LMF student
See my website for complete testimonials from previous students: https://www.awakenhcs.com/deliberate-dating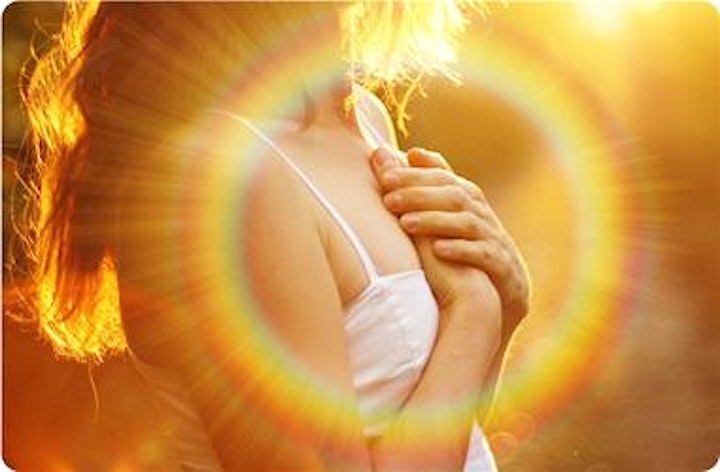 ALL DATES FOR THIS COURSE:
MONDAYS- March 1st, 8th, 15th, 22nd, and 29th, 2021.
6:00pm-8:00pm (2 hours goes by so quickly in this course!)
Location: LIVE ONLINE ZOOM CALL
Who: This course is open to ALL single people from all genders and sexual orientations aged 18+. This course is limited to 6 PEOPLE.
Each student will be:
Asked to sign a coaching contract for the 5-week course
Provided with weekly class handouts and Alignment Assignments to follow along with on the virtual calls
Sent links to join the virtual sessions weekly after registering and paying
Asked to ACTIVELY participate in self-help processes between each class; to facilitate the expansion of your journey outside of our meetings.
Provided with the opportunity to join a CLOSED online FB group chat that will allow you to pose questions during your course and receive feedback and support from your fellow students and Kerri as the weeks progress.
Course Fee: $199 per person for the 5-week course, paid at registration in a one-time payment (does not include Eventbrite fees).
Course fees are REFUNDABLE UP TO 7 DAYS PRIOR to the start of the program. If canceled with LESS THAN 7 days notice, your prepaid program payment will be forfeited. This course has limited space, and Kerri may need to offer a canceled spot to another participant on the waitlist. Ample time is required to allow participants to plan for the 5-week course commitment. Thank you in advance for respecting these requirements.
***PLEASE NOTE***
This course is NOT an option for current OR former private therapy clients of Kerri's due to her legal and ethical stipulations of not having a "dual relationship" with private therapy clients. Since this course is part of Kerri's COACHING services, and will require students to sign a Coaching Program Consent Agreement, Kerri is unable to offer this program to private therapy clients. Additionally, attending this course will PREVENT program students from becoming a private therapy client with Kerri in the future. For any additional questions about this stipulation, please reach out to Kerri personally.***
About your coach:
Kerri Morrison is a Licensed Mental Health Counselor and Holistic Coach who specializes in communication skills, relationships, and self-improvement practices. Having leveraged online dating successfully to find her forever partner, she will coach you through the exact steps SHE USED in her own self-improvement process to attract EVERYTHING she had been looking for in a partner. Her ooey-gooey love story will surely inspire you to remain open to receiving EVERYTHING you have been asking for.
Date and Time
Location
Refund Policy
Refunds up to 7 days before event
Eventbrite's fee is nonrefundable.