Description
Join an exciting pilot of a new online deliberation tool that helps people come together on what to do about complex issues facing our communities and nation.
You'll be joining E-Democracy participants and supporters as part of the world's first public tests of Common Ground for Action, a new platform from the Kettering Foundation.
Estimate 90 minutes to two hours for this "live" online deliberation event. Please put commitment to participate on your calendar.
If you cannot make this date, see our sessions on Saturday, November 8 or to register your interest in participating in a future online event, fill out this form.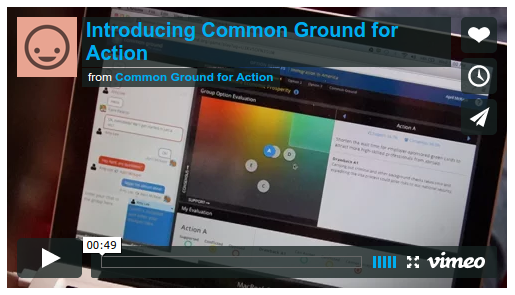 To learn more, watch this video or visit this page.