Description
VANTAGENS EM PARTICIPARES NAS FORMAÇÕES SCOPPHU:
Garantia para participar em formações presenciais, sem custos acrescidos, no prazo de 12 meses
E ainda oferecemos descontos até 40%! Para isso, só tens de inserir os códigos abaixo no ato de inscrição:
1 formação – 10% de desconto (código: LIVEON10)
2 formações – 20% de desconto (código: LIVEON20)
3 formações – 30% de desconto (código: LIVEON30)
Mais de 3 formações - 40% de desconto (código: LIVEON40)
Para te inscreveres, vai diretamente ao nosso site: CLICA AQUI :)
DESCRIPTION:
Scrum@Scale is the scaling framework created by the inventor of Scrum, Jeff Sutherland. From Fortune 100 companies to start-ups, Scrum@Scale® transforms organizations into Agile enterprises. Scrum@Scale naturally extends the core Scrum framework to deliver hyper-productive results across industries and disciplines. This includes software, hardware, services, operations, and R&D.
This two-day course qualifies students to take the Certified Scrum@Scale Practitioner (CS@SP) exam and become Certified Scrum@Scale Practitioners. The class provides an overview of how to implement Scrum with thousands of teams. You'll learn the principles to efficiently transform your organization to minimize decision delay and to reduce waste. ​This course also allows you to assess the Scrum maturity level of your organization during the two-day class and leave with a plan on how to make the necessary changes to scale Scrum. You will leave with a heat map, impact map, and material to help you scale and refactor your organization.​
Our online classes offer advantages that often exceed those of a physical classroom environment.
We asked ourselves, could we design and deliver a class that maximizes the benefits of online connectivity and doesn't sacrifice student interaction and information retention? After many hours of research, experiments, and drawing from expert experience, we are proud to say that the answer is a resounding yes! This is not your everyday online class. So, get ready for the most engaging, interactive, and fun online class you've ever had.
Here you'll have the opportunity to:
Interact with your class in real-time using audio, video, and chat
Collaborate with your fellow students in breakout sessions.
Follow the class using slides and whiteboards.
Participate in live exercises.
Gain experience with industry-standard tools used for distributed Agile team collaboration.
Connect with your instructor and your classmates via Slack, even after the class has ended.
Enjoy industry expert guest speakers.
Be tested using sample certifications.
Watch videos that reinforce key points.
Access proprietary tools used for team coaching in the real world.
These online courses include access to their respective certification exams. Students who successfully complete the course and pass the exam will earn their credentials signed by the co-creator of Scrum, Dr. Jeff Sutherland.
GOALS:
The Scrum@Scale® course teaches the responsibilities of the Scrum roles and events at scale and enterprise leadership in a variety of large-scale implementations.
Are you or your organization challenged by globally distributed teams? No need to worry, our instructors are experts in distributed Scrum collaboration. In addition to Scaling Scrum, our students will also learn the principles for effective collaboration in distributed Scrum environments. This is an interactive class with lectures, exercises, demonstrations, facilitated discussions, and games to illustrate the principles being taught and to maximize your understanding. Students will interact using the same tools and skills necessary for effective distributed Scrum collaboration. These include:
Maximizing the use of online conferencing platforms to improve collaboration
Online estimating using various mediums
Using digital Agile project management platforms
Collaborating with online communication platforms
Group planning using digital whiteboards.
Access to Your Own Learning and Coaching Community
PROGRAM:
Your Goal
S@S What & Why
The Scrum Master Cycle
Team Level Process
Scaling & The Scrum Master
Executive Action Team
The Agile Practice
Patterns
Impediment Removal
Cross Team Coordination
The Second Scaled Scrum
Super-sized Scrum
Scaled Daily Scrum
Product Owner Cycle
Scaling the PO
Agile Organization Design
Product Vision
Backlog Prioritization
Product Backlog Refinement
Release Planning
Deployment
Feedback
Metrics & Transparency
Distributed Scrum
Where Do I Start?
THE COURSE INCLUDES:
Training manuals
16 hours of training
Scopphu's certificate of participation
Scrum@Scale

™

Practitioner certified by ScrumInc.
TRAINER: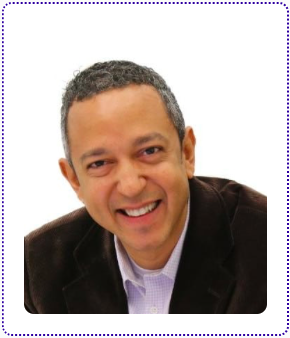 Ernesto is the CEO of Agile Genesis. He has over 25 years of experience working in the IT field. His experience includes Product Management, Software Development Management, Business Development Management, Project Management, Agile Coaching, and Agile Training working with companies ranging from startups to Fortune 500.
Ernesto promotes Agile practices to build innovative solutions. His expertise includes Agile Coaching, Agile transformations and managing geographically dispersed teams. Ernesto holds an MBA and is a current Information Systems Ph. D. candidate focused on distributed Agile team collaboration.