Point San Pablo Harbor Presents: Live On The Waterfront Concert Series!
About this event
WE ARE THE WEST & CONSPIRACY OF BEARDS
LIVE ON THE WATERFRONT AT POINT SAN PABLO HARBOR!
Music on the Meadow Trailer Stage (Outdoors)
Food & Beverages by Anaviv Kitchen Available On Site
Wood-fired Pizzas, Rice Bowls, & Local Beer and Wine
Thursday, September 16, 2021
6pm Doors | 7pm Show
$25 ADV | $30 DAY OF SHOW
Includes Parking
12 & Under Free
Bring blankets and low-back chairs
No outside food or alcohol please
WE ARE THE WEST
As vast and indefinable as the West itself, the intrepid sound stylists of We Are The West reach beyond the setting sun to create an eclectic symphonic landscape. Brett Hool (voice/guitar) and John Kibler (bass/voice) formed We Are The West in a shipping container on a sheep farm in Holland, and began performing as a duo in an abandoned convent in Brooklyn, before heeding the call to continue West to Los Angeles. Originally described as "a two-man orchestra of stunning vocals, meditative guitar, and exploratory double bass", the duo paints with a broad palette of sound incorporating drums and percussion, woodwinds, strings, brass, pump organ, accordion, and unique vocal harmonies to create their dynamic and transporting songs.
Long-known for their monthly underground parking garage concert series, We Are The West recontextualizes a genuinely deep musical experience every Saturday before the full moon. On these moonlit nights, the band transforms an everyday, Los Angeles office parking garage into an extraordinary performance space. Different opening guests – from established artists and acclaimed bands to chamber groups and avant-garde sound experiments – rotate into the collaborative performance space.
Fond of merging the acoustics of nature with their own musical landscape, We Are The West's national tours have included performances in natural desert amphitheaters, mine shafts, tow lots, redwood groves, sunset coves, and masonic temples, in addition to traditional theaters and festivals. Onstage they have supported a versatile range of artists, from indie rockers Lord Huron to chamber artist Kinan Azmeh of The Silk Road Ensemble. We Are The West recorded each of their four EPs in a different improvised locale: their LA parking garage, a barn in western New York, the high desert of New Mexico, and a ranch in Sebastopol, before crafting their acclaimed debut full-length LP The Golden Shore in a warehouse in downtown Los Angeles. Their whimsical, energetic recordings have been featured in compilations for Textura, Sound and Motion, and the Surfrider Foundation.
CONSPIRACY OF BEARDS
San Francisco's Conspiracy of Beards is a 30 member male choir that performs dynamic, original, a cappella arrangements of the poetic songs of Leonard Cohen.
Well dressed in suits, ties, and the occasional fedora, the choir brings an energized live choral music experience out of churches and tabernacles and into the taverns, art houses, and theaters of the Bay Area and beyond. Transforming Cohen's lyrics and simple melodies into complex 4- and 5-part harmonies, and with a wide variety of small ensemble and full choir pieces, Conspiracy of Beards achieves a sound that is both robust and tender. Drawing on influences ranging from jazz and gospel to barbershop and doo-wop, the unique arrangements that choir members create capture all of the emotion and humor of Leonard Cohen's original music and inspire audiences to ponder common human experiences like romance, heartbreak, politics, sex, longing, and spirituality.
Formed in 2003 through the inspiration of the late San Francisco performance artist Peter Kadyk, his brother Patrick Kadyk, along with friend and composer Daryl Henline, gathered a small group of friends to learn and sing a couple of Leonard Cohen songs as a tribute. Since then the choir, still directed by Daryl Henline, has grown to over 30 members.
Conspiracy of Beards has become an integral part of the San Francisco music scene with performances at Hardly Strictly Bluegrass Festival, The Jewish Music Festival, Cafe Du Nord, Great American Music Hall, San Francisco City Hall, and San Francisco Museum of Modern Art, as well as dozens of bars, bookstores, galleries, hospices, and various other community centers. The choir has also been featured on several radio programs including NPR's "West Coast Live," "The California Report," "Weekend Edition," KQED, KFOG, KPFA, WFMU, and on PBS television.
As a non-profit organization (501c-3) and with a commitment to contributing to civic progress, Conspiracy of Beards also performs in support of many charities, fundraisers, and other non-profits.
WE ARE THE WEST
CONSPIRACY OF BEARDS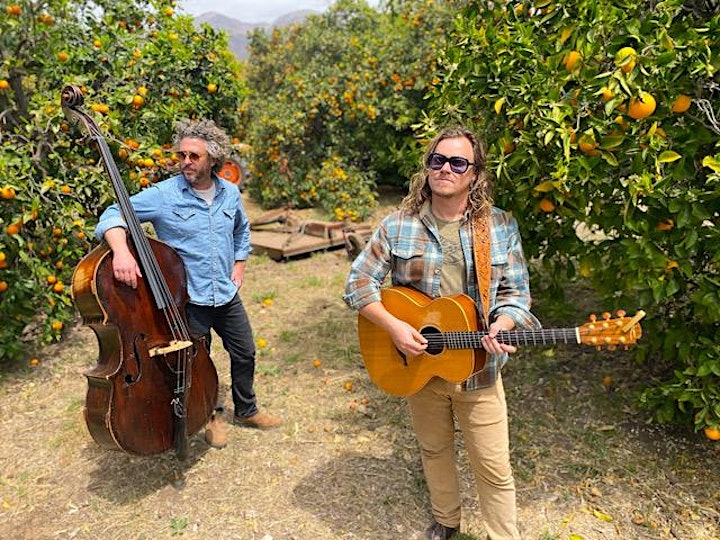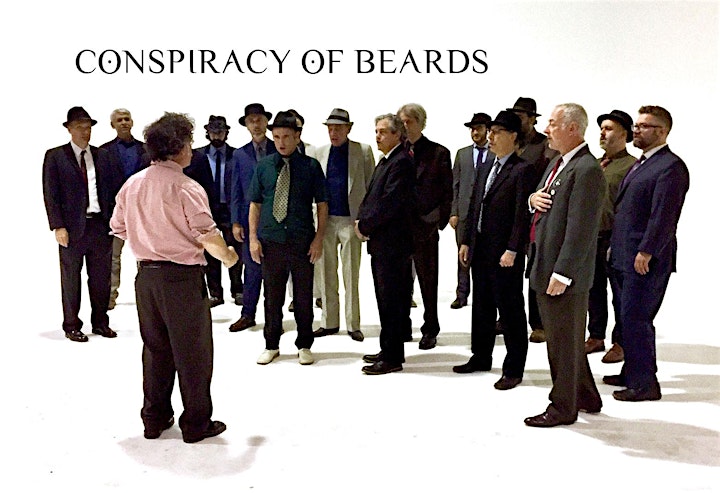 Organizer of LIVE ON THE WATERFRONT - We Are The West + Conspiracy of Beards