Event will be hosted simultaneously in the TPPF Theater in Austin & via livestream. Books can be purchased & signed onsite ($20 CASH ONLY)
About this event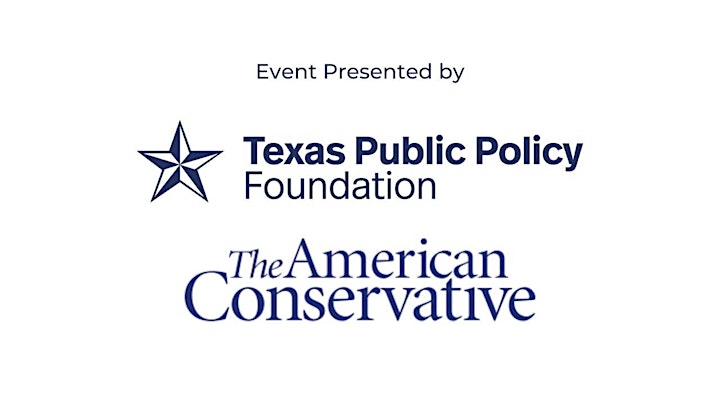 The Texas Public Policy Foundation and The American Conservative invite you to join Rod Dreher, senior editor at The American Conservative, as he discusses his New York Times-bestselling book, Live Not by Lies: A Manual for Christian Dissidents, with James Poulos, executive editor of The American Mind. RSVP for an in-person or online ticket and join us for what promises to be a fascinating discussion. Complimentary refreshments will be provided, and books will be available onsite for purchase and author signature ($20 CASH ONLY).
Totalitarianism is coming to America--if it hasn't arrived already. No, not the hard totalitarianism of jackboots and forced labor camps, but a more insidious "soft totalitarianism" that is based less on overt violence and more on psychological manipulation. Identity politics are beginning to encroach on every aspect of life. Civil liberties are increasingly seen as a threat to "safety". Progressives marginalize conservative, traditional Christians, and other dissenters. Technology and consumerism hasten the possibility of a corporate surveillance state. And the ongoing COVID lockdowns simply leave us even more vulnerable to manipulation.
So says Rod Dreher in Live Not By Lies: A Manual for Christian Dissidents. Through his conversations with emigres from the former Soviet bloc, Rod explains what's coming and provides practical strategies for resisting the new order. As the forces of big government and woke capitalism continue to converge, his message is more timely than ever.
Poulos has also long warned of a "pink police state," a kind of totalitarianism that underlies the American regime, and that neither contemporary liberalism nor conservatism quite captures.
Speakers
Kevin Roberts, Ph.D. (Welcome Remarks) – Executive Director, Texas Public Policy Foundation
Emile Doak (Introduction) - Vice President, Advancement and Programs, The American Conservative
Rod Dreher (Guest) - Senior Editor, The American Conservative; Author, Live Not By Lies: A Manual for Christian Dissidents
James Poulos (Guest) - Executive Editor, The American Mind
Agenda
6:15-7:15PM - Book Talk Discussion
7:15-7:30PM - Book Sale & Signing ($20 CASH ONLY)
This event will be hosted simultaneously in the TPPF Theater in Austin and online via livestream. RSVP for an in-person or an online ticket to receive more details, as well as access to the event video if you're unable to watch live. All health and safety protocols will be followed.
Special thanks to our event sponsors, Fieldstead & Company.
The livestream can be viewed here on Thursday, December 17th at 6:15PM CST: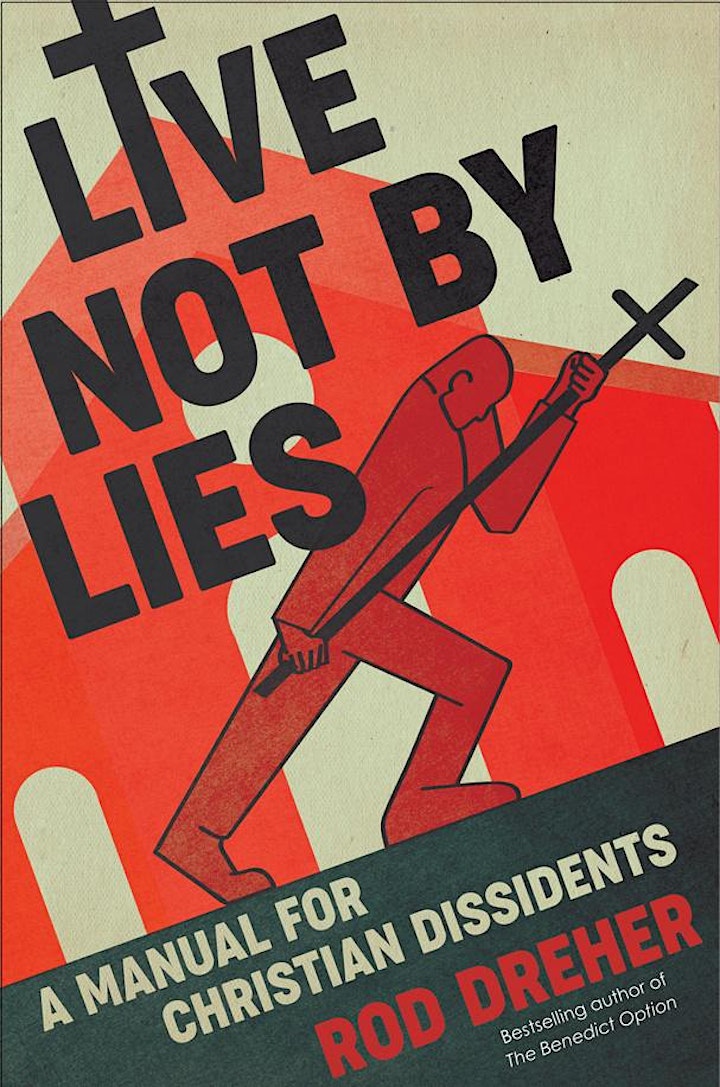 Organizer of Live Not By Lies: A Conversation with Rod Dreher and James Poulos
The Texas Public Policy Foundation is a 501(c)3 non-profit, non-partisan research institute.
The Foundation's mission is to promote and defend liberty, personal responsibility, and free enterprise in Texas and the nation by educating and affecting policymakers and the Texas public policy debate with academically sound research and outreach.
The public is demanding a different direction for their government, and the Texas Public Policy Foundation is providing the ideas that enable policymakers to chart that new course.
The Foundation is guided by these principles:
Liberty

Personal Responsibility

Free Enterprise