Dosh will create a unique live soundtrack to Ernst Lubitsch's "The Doll" (1919).
About this event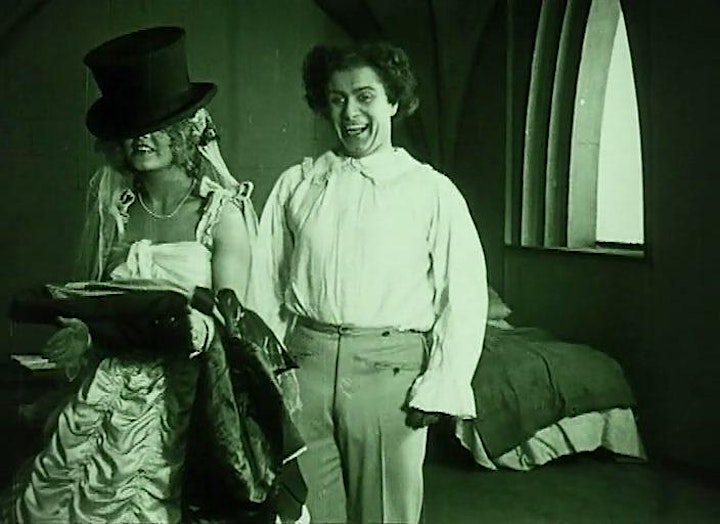 Nationally acclaimed instrumentalist, Martin Dosh has recorded with Bonnie 'Prince' Billie, Fog, Jel, Odd Nosdam, Andrew Bird, Redstart, Def Kith, Vicious Vicious, Lateduster, The Cloak Ox, Goulden Balls and Gaelynn Lea, among others. He works with multiple instruments: keyboards, drums and samplers; incorporating multiple disciplines into a tough-to-pin-down sound.
The Doll (1919) feat. Ossi Oswalda. | Directed by Ernst Lubitsch
A young man will inherit his uncle's money if he gets married. Will a dollmaker's technological wonders save the young man from interacting with a real human woman?
Genre: comedy, romance, fantasy.
5:30p Doors Open
6:30p Comedy shorts
7:00p Musician and Silent Film
9:00p Vinyl Dance party
Show tickets: online or at door. Ahead of time $15/person or $20/person at the door.
Enjoy an adult beverage 🍸 at the Auditorium Bar and Lounge. After show, stay or stop by afterwards (9pm to 1am) for dance party, including for a special vinyl DJ set by DJ Tozer.
Little Theatre events require face masks, and conditions may change contingent upon Covid-19 guidelines.
The 3rd annual National Silent Movie Day events are a collaboration between the Little Theatre and New London Roaming Cinema. Event is at New London Little Theatre (24 Cental Av NE; New London MN).
This activity is funded in part with a grant from the Southwest Minnesota Arts Council made possible by the voters of Minnesota, thanks to a legislative appropriation from the arts and cultural heritage fund.