Description
ART SOIREE PRESENTS: LIVE MUSIC GARDEN AT THE RITZ-CARLTON, GEORGETOWN
Experience DC's local music scene with a unique live concert series!
Thursday, October 13th multi-dimensional vocalist Liz Briones and her trio bring a soulful blends of jazz & blues to the last Live Music Garden concert! Set in an intimate environment, this outdoor concert series spotlights DC's best musicians who are reinventing the quintessential sounds for a global crowd. Enjoy live performances in the company of friends and music lovers as you sip on one of the hotel's signature drinks
***Standing room mostly. Limited seating available on the first come basis.
THURSDAY, OCTOBER 13 | GARDEN OPENS AT 6PM
LIVE CONCERT PERFORMANCE BY LIZ BRIONES | 7PM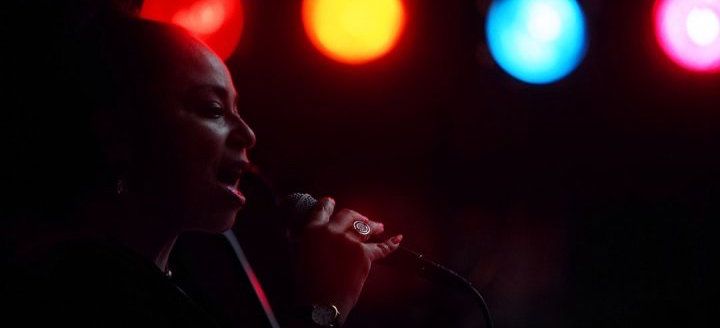 A native of Ecuador who grew up in Washington DC, Liz has been captivating her audience for years with her own soulful blends of jazz & blues. This diva's charming combination of talent and charisma has taken her from South America to South East Asia with notable performances at major five and six star venues.
Her performances are a true interaction between herself and her trio who fit with her like hand in glove. Her trio consists of some of the best musicians in the area. They seem to know each others musical moves instinctively. You won't want to miss a note!
---
This event is part of Art Soiree's concert program, aimed to spotlight and support local musicians & bands while giving exclusive access to the true music fans. Check full schedule at www.artsoiree.com Interested in being featured? Contact us at artists(at)artsoiree(dot)com
*Garden opens 6pm. Live Performance starts 7pm. Mingle with the artist starting 9:30pm.
ATTIRE: Cocktail or Fashionable Attire
***EVENT PHOTOGRAPHY DISCLAIMER: Please be advised that photographs/videos will be taken at the event for use on the Art Soiree website and in the press, Art Soiree marketing materials, and all other organization publications. By entering this event, you consent to the Art Soiree photographing and using your image and likeness.
Date and Time
Location
The Ritz-Carlton Georgetown, Washington, D.C.
3100 South Street Northwest
Washington, DC 20007