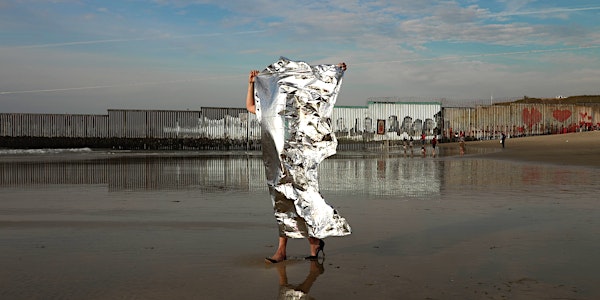 Live music and dance performance in response to At the Edge of Distance
Performance of an original score and choreography in response to exhibitions by Ana Teresa Fernández and Arleene Correa Valencia.
When and where
Location
Catharine Clark Gallery 248 Utah Street San Francisco, CA 94103
Refund Policy
Contact the organizer to request a refund.
Eventbrite's fee is nonrefundable.
About this event
BOXBLUR 2022 presents an original commissioned score by composer and double-bassist Shinji Eshima that will be performed live at Catharine Clark Gallery followed by a discussion about how performance artists respond to visual art. The musicians are Amos Yang (Cello), Sam Schlosser (trombone), and Charles Chandler (bass). The score was developed in response to Ana Teresa Fernández and Arleene Correa Valencia's exhibits at the gallery. Their artwork contends with issues of migration, borders, bodies, and family separation. Eshima's moving and dynamic score includes his debut experience working with a tango rhythm, inspired by Fernández's own use of tango as a tool in her work. Eshima also considers the idea of migration and uses cello and bass in a duet titled "Bariolage" to represent the "journey, the path to finding your way home." He comments, "Catharine Clark Gallery and BOXBLUR have long stood for social justice. All the artists the gallery chooses to represent share this bloodline. I am so grateful and honored for this opportunity to join forces with Ana, Arleene, and BOXBLUR to help give voice to what is so currently threatened: social justice."
Responding to the score and the artists' works, BOXBLUR has also commissioned original choreography and a performance by dancers Adji Cissoko and Michael Montgomery. Surrounded by Fernández and Valencia's works, the dancers will respond in person to the works of Eshima, Fernández, and Correa Valencia, keeping the artists' conceptual and formal approaches in mind. To conclude the afternoon, Cissoko and Montgomery will lead a discussion about how performance artists respond to visual art. This will be followed by a champagne toast for $100 ticket holders.
Image above: Ana Teresa Fernández, Formado en Ficción, 2022. Still from single-channel video.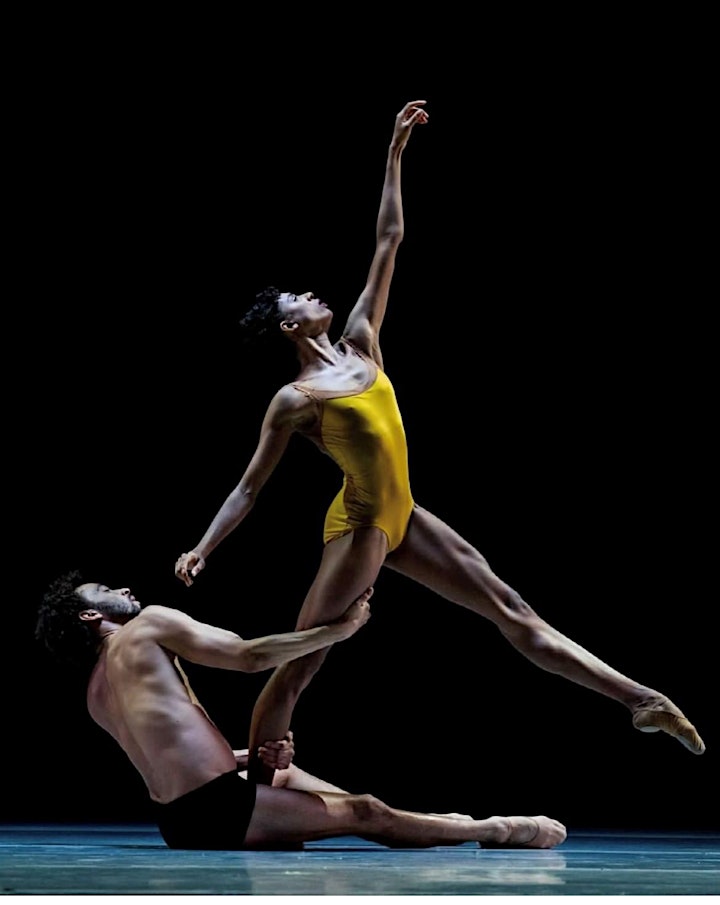 Choreographers and dancers Michael Montgomery and Adji Cissoko perform in "Azoth." (Photo: Manny Crisostomo 2019).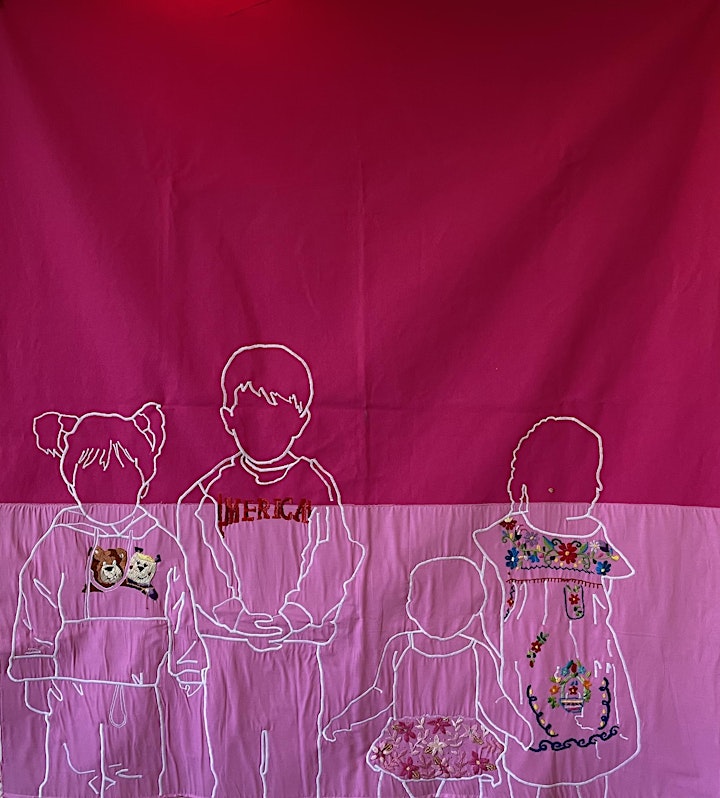 Arleene Correa Valencia, Papi Esperamos Que Esta Navidad Te La Pases Muy Bien, Pero Sobre Todo, No Te Olvides de Nosotros. Que Nosotros No Te Olvidamos. Dios Quiera Y Pronto Puédanos Estar Juntos Todos. / Daddy, I Hope That You Have A Good Christmas, But Most Importantly, Don't Forget About Us. We Won't Forget About You. God Willing, We'll All Be Together Soon., 2022. Repurposed textiles on canvas. From her exhibit on view at Catharine Clark Gallery.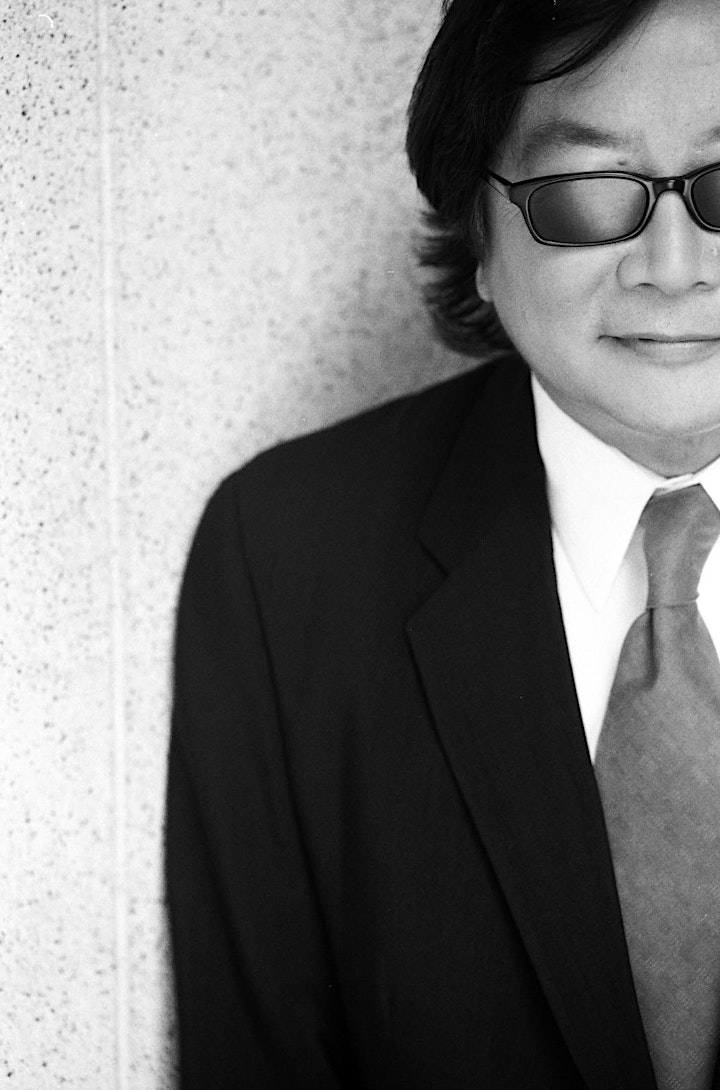 Image: Shinji Eshima, composer and double bassist.
Shinji Eshima was born in Berkeley, CA. He is a graduate of Stanford University and of the Juilliard School and is a double bassist with the San Francisco Ballet and San Francisco Opera Orchestras. Eshima is on the faculty at San Francisco State University and the San Francisco Conservatory of Music. His former students can be found in orchestras around the world, including the San Francisco Symphony, Utah Symphony, London Philharmonia, Montreal Symphony, and the Concertgebouw of Amsterdam. His instrument is the Plumerel bass (1843) featured in the painting by Degas, The Orchestra of the Opera.
In 2011 the San Francisco Ballet commissioned him to compose a ballet for Yuri Possokhov. The result was RAkU, created for Yuan Yuan Tan. It has since toured the globe with San Francisco Ballet. It was recorded by the San Francisco Ballet Orchestra, conducted by Martin West at the famed Skywalker recording studio and released on CD and iTunes. In 2014, RAkU joined the repertoire of The Joffrey Ballet. As a result of his collaboration with chanters in RAkU from the San Francisco Zen Center, he was commissioned to compose a new work for their 50th anniversary in 2012. The piece was "All's Farrow" composed for a new bell sculpted of bullets by the artist Al Farrow and choreographed by dancer Pascal Molat. This bell now resides in the center courtyard of the San Francisco Zen Center waiting to be struck on the day the last bullet is made in the world.
This is his first commissioned work by BOXBLUR.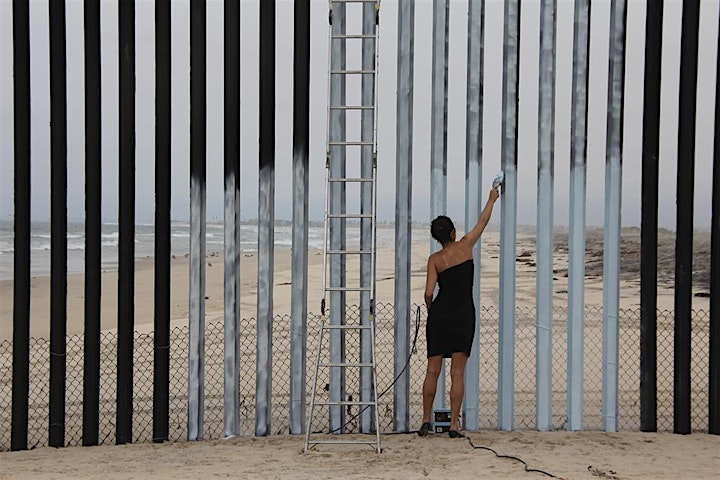 Ana Teresa Fernández, Borrando La Frontera (Erasing the Border), 2011/2021. Pigment print. On view in At the Edge of Distance, Catharine Clark Gallery.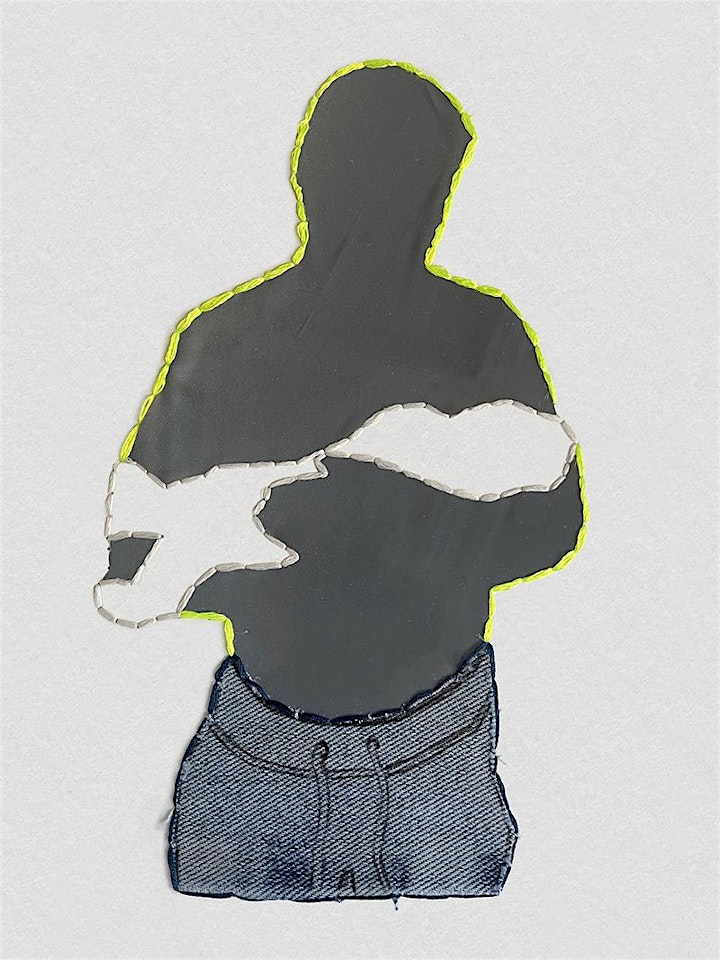 Arleene Correa Valencia, Continuar Sin Ti / Continue Without You, 2021. Repurposed textile and thread on paper.