Rad Life Drawing *ONLINE* with a Live Model
About this event
Sunday is Rad Life Drawing *ONLINE* with a Live Model
Draw a live model in Bathing Suit doing Quick poses. (2 to 10 minute poses)
Draw and keep social with other artists while staying home.
Sundays 1:00-3:00pm PACIFIC TIME
Hosted by Jennifer Fabos Patton & the Gallery Girls
Only $7 - Students $5 or pay what you can
https://radlifedrawing.eventbrite.com
**Once paid we will send you the link & passcode**
Join on the Free Zoom app (www.zoom.us)
Upcoming Models...
October 17 - Claire Arguilar @everlastingjade
October 24 - Marissa Gomez @theghostsofechopark
October 31 - Szi @takinszides
November 7 - Nina Levinson
November 14 - Eve Mobley @evegamine
November 21 - Amanda Achen @theartache
Post your artwork on the Gallery Girls Instagram @gallerygirlsla #gallerygirlsLA
Contact info - Jennifer 818-535-5761 girls@gallerygirls.com www.gallerygirls.com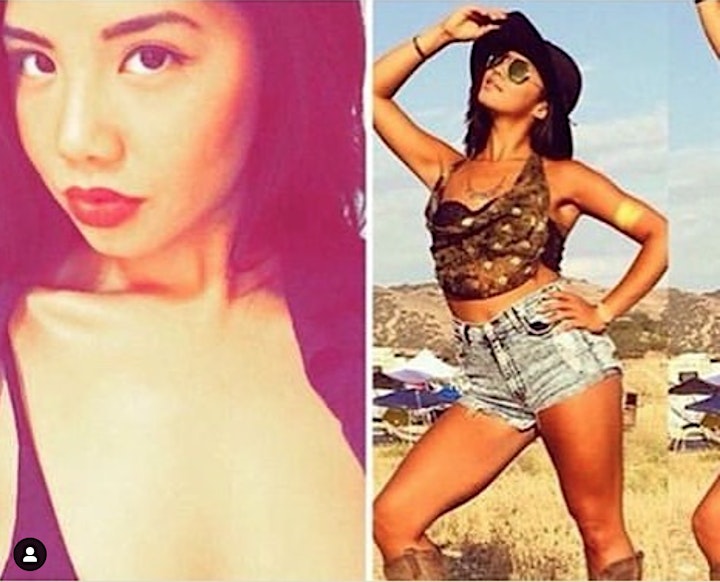 Organizer of Live Model Drawing - Quick Sketch - Sundays 1-3pm ONLINE
The Gallery Girls is a Los Angeles-based company offering professional model themed drawing and painting events for artists.
NOW OFFERING ONLINE EVENTS.
Come and get your creative on at our next drawing and painting event. We pose while you create art!
Everyone is welcomed to attend and no artistic experience necessary – Get your art supplies ready and let's have some fun!
We have been hosting the most amazing sketching and painting events for artists since 1906.
All Skill Levels are invited.  
Now in San Fransisco & Portland too.