Event Information
Location
Lustre Pearl - East
114 Linden Street
Austin, TX 78702
LIVE Meet Up to get to know your like-minded neighbors! Don't be shy - come on out! Over a dozen cities joining us look for one near you!
About this event
We are hosting our first LIVE Meet Up for listeners of our podcast about modern attachment and relational neuroscience. Meet like minded colleagues, make new friends, network and share referral resources, find folks to discuss some of the complex science and applied ideas, or just come say hi and meet and connect - these are our goals for the event. We take building secure connections seriously and are doing this to help grow secure communities, dyads and little ole you, individuals ready to take charge and grow.
The hub event is with Ann Kelley and Sue Marriott in Austin TX, but simultaneous meetings will also be happening in the US and around the world! Isn't that fun and sorta crazy for an indie-produced geeky show to have the kind of cool listeners that would join in like that? We certainly think so!!
Check the link below for current TU meet up listings outside of Austin -
Are you near Austin? Excellent! Sign up with us here to help us track numbers (it's FREE but you'll sign up as a ticket). If you aren't in and about central Texas no worries, look for one's near you, sign up to host your own, or join us online the day of - everyone is included and welcome!
The Austin event is at Lustre Pearl EAST 114 Linden Street Austin TX 78702, there is parking lot and tons of street parking so it's easy to come on by!
Share freely and come as you are - we just want to see your faces and help you meet others in your area.
Hope to see you soon!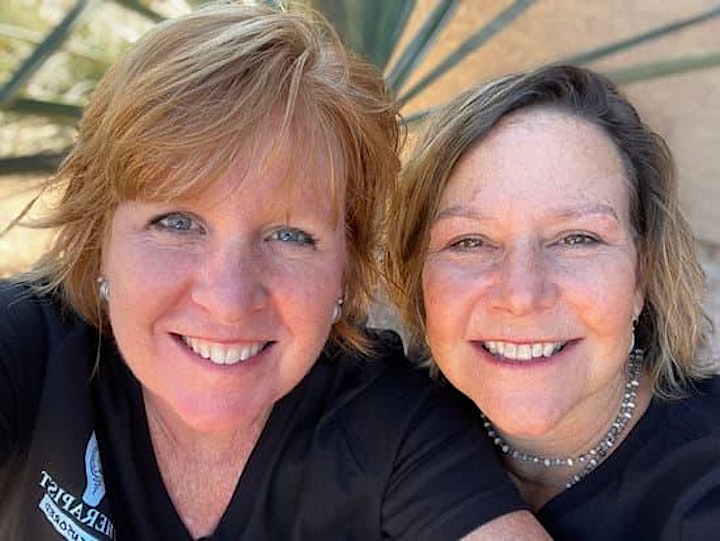 Ann & Sue after speaking at the ShePodcast conference in New Mexico - super happy to be sharing the relational sciences with those who would otherwise not have access!!
Date and time
Location
Lustre Pearl - East
114 Linden Street
Austin, TX 78702