Event Information
Location
Online
In front of your personal devices
Your home, 00000
Description
Sat May 2 - Sun May 3, 2020 - 2 pm - 7 pm
AWAKENING THE LIGHT OF HEALING & WISDOM

Master Chia will first help you activate your Qi centers and open up
your Qi Channels by introducing of the violet-light energy in
this workshop. Then he will teach fundamental practices of Taoist
meditation and guide you through each step.
These exercises help you activate the internal flow of your life energy
and open up your microcosmic orbit. This inner energy flow radiates and
generates healing power inside your body.
Afterward, he will lead you back to your body's wisdom,
which is activated and developed by Inner Smile--smiling to your
organs in cycles. This natural wisdom will make your organs healthy
and strong while growing your soul spirit.
Also, he will teach the Six Healing Sounds, which is the emotional wisdom
that gives you control of your emotions that would otherwise
be challenging to manage.
You will learn to
• Transform stress into vitality.
• Strengthen your immune system.
• Open your energy channels.
• Develop healing power through primordial Chi Kung.
No Prerequisites.
---
Mon May 4 - Tue May 5, 2020 - 2 pm - 7 pm
LOVING ENERGY THAT HEALS--TRANSFORMING SEXUAL ENERGY INTO LIFE FORCE

Mantak Chia has been famous in the world for teaching Healing Love for decades since the 1970s. Take this opportunity to learn these practices that were once mysterious from the legendary master, live. Love-making or sexual desire and behavior generates tremendous life energy, which ordinary people have no way to control. He will teach you how to manage your sexual power and transform it into the incredible healing force that flows through your body and opens up your sensory nerves and Qi channels. In this workshop, he will guide you through the process of balancing Yin and Yang, ranging from connecting the sexual power with universal human love to harnessing sexual energy from both males and females.
You will learn about
• Transforming sexual energy to strengthen your body, mind & spirit.
• Becoming a multi-orgasmic man or woman.
• Sexual reflexology.
• Solo cultivation.
• Dual cultivation/harmonious love-making.
• The many types of orgasm for women & men.
• Harmony of Yin & Yang / Combing the energies of sex & love.
• Ways to increase your creative power & wisdom.
• Taoist techniques for sexual healing.
---
Wed May 6 - Thu May 7, 2020 - 2 pm - 7 pm
FUSION OF THE FIVE ELEMENTS 1
After four days of practice with Master Chia, your energy centers
will be vibrating, and your energy channels will be much more open.
Now, will be the perfect time for advanced meditation, where you will fuse
all types of energy, both inside and out of your body.
Fusion of the Five Elements is one of the best Taoist practices that balance
all vital energies in your body, dissolving both psychological conflicts
and physiological imbalance. It brings all types of internal energy into
harmonious focus and prepares for advanced Qi cultivation and transformation.
This is an essential practice for emotional balance in these challenging times.
In Fusion 1, You will learn to
• Go deeper into negative emotional energies in your organs.
• Understand your internal weather patterns.
• Link your sense organs with their "mother" organs.
• Neutralize the negative emotions.
• Crystalize your emotional energy into a "pearl."
• Circulate energy and attract more healing energy from high-frequency sources.
Prerequisite: Awaken the Light of Healing or equivalent
Sat May 9 - Sun May 10, 2020 - 2 pm - 7 pm
FUSION OF THE FIVE ELEMENTS 2 & 3
In Fusion 2 & 3, You will learn to
• Create the pearl of compassion.
• Open the remaining extraordinary vessels that irrigate and regulate the body's energy: Thrusting, Belt, and Bridge and Regulator Channels.
• Create powerful psychic self-protection methods.
• Prevent burnout.
• Protect the nervous system, spine, & brain
• Safeguard your auric field.
Prerequisite: Fusion 1
With the compassion that we develop, we can open up deeper
channels in the body and prepare ourselves energetically for further
spiritual and alchemical practices such as the Darkroom Experience.
These meditation practices can strengthen us on all levels.
---
Mon May 11, 2020 - 2 pm - 7 pm
WISDOM CHI KUNG

In this information era, we read a lot of news and think about numerous
other things. Our brain is overwhelmed by this unbearable amount of
information. Brain fog and distracted minds not only affect us personally
but also others with whom we come in contact. Wisdom Chi Kung practices
can help increase and maintain mental awareness, memory, and clarity.
You will learn to
• Use life force energy (qi) to revitalize your brain.
• Repair functions.
• Expand the capacity.
• Synchronize the left and right brain by activating and tapping into the body's energetic potentials.
• Avoid mental exhaustion and cultivate wisdom.
No Prerequisites.
---
Master Mantak Chia is the founder of the Healing Tao, Universal Healing Tao System and has taught its practices

throughout the world for decades. In more than 45 years of teaching, Master Chia has published over 55 books on Taoist practices and estimates 75 books in total to convey the full

Universal Healing Tao System

.
Master Mantak Chia has been the only one named twice as
Qigong Master of the Year
by the International Congress of Chinese Medicine and Qi Gong in 1990 and 2012 and is also listed as number 18 of the 100 most Spiritually Influential people in The Watkins Review 2012. Nowadays, Master Chia is still in the list of the 100 most influential spiritual leaders.
---
Some recent videos of Mantak Chia.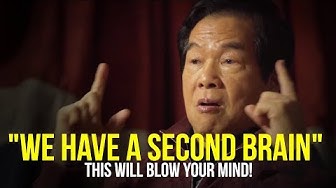 Mantak Chia: Techniques to Activate The Second Brain (2,880,623 views)
https://www.youtube.com/watch?v=kaefdiE4ovk
---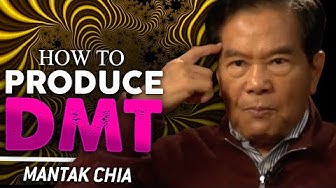 HOW TO PRODUCE NATURAL DMT (363,079 views)
https://www.youtube.com/watch?v=r15ckOaXuSA
---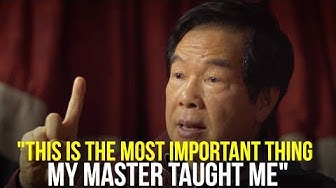 Understand This, And You Will Achieve Anything! (229,014 views)
https://www.youtube.com/watch?v=HO_ZqfpiwLg
---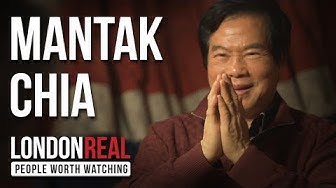 HOW TO RELEASE NEGATIVE ENERGY
https://www.youtube.com/watch?v=bDRUTbQNkJM
---
Refund Policy: No refunds at any time.
Event Hosts:
Date and Time
Location
Online
In front of your personal devices
Your home, 00000