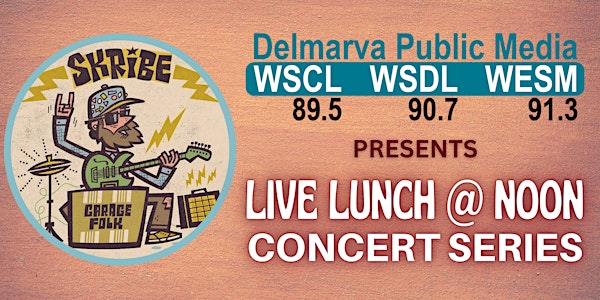 LIVE LUNCH @ NOON Concert Series with Skribe
ALL AGES
Presented by Delmarva Public Media
Lunchtime Concert Series is presented by Delmarva Public Media
When and where
Location
revival 213 W. Main St Suite 302 (3rd Floor City Center Building) Salisbury, MD 21801
About this event

Delmarva Public Media is proud to present the very first "LIVE LUNCH @ NOON" hosted by Revival.
This musical showcase aims to bring the community together to enjoy a little food and drink and some of the best musical talent in the region.
All concerts are FREE, and the food and drink will be delicious!
Seat reservations include our special lunch menu. (Seat map selection will be your choice of lunch menu combo)
C'mon Salisbury! Let's Live Lunch @ Noon on October 21st with the critically acclaimed Annapolis-based garage-folk artist Skribe.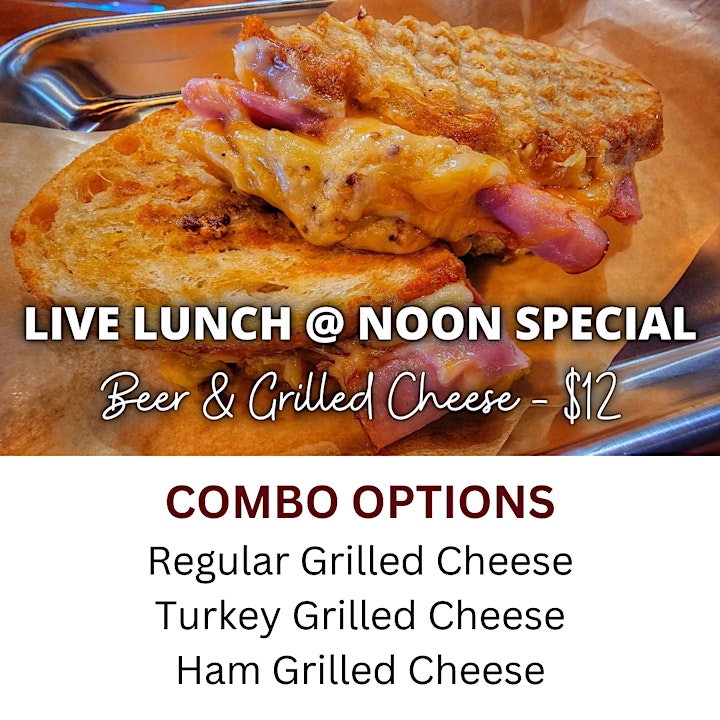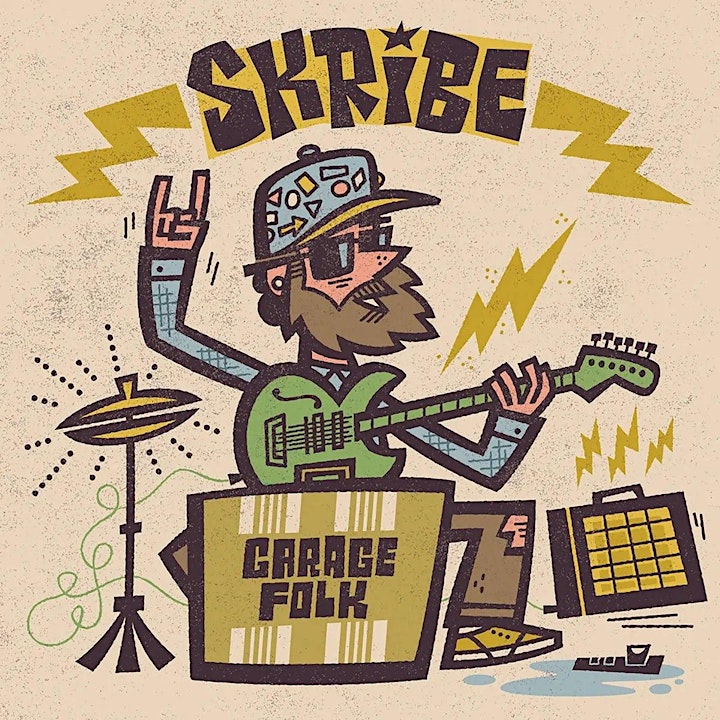 Featured Artist: Skribe
Skribe plays an oil can called a canjo-zookie. It's an eight-string guitar with a biting, blues-y rasp. Skribe's got the voice (and the old-school Cadillac) to match. Accompanying himself on the suitcase-kick and hi-hat, Skribe's "M.I.Y." is a barn-burning roots number.
- Ben Naddaff-Hafrey NPR
If Chris Stapleton can find a way to win four CMA Awards in 2015, then maybe there's hope that the country community will be smart and adopt SKRIBE and his oil-can "canjo-zookie" too. With gauged ears and a suitcase for a kick-drum, he's exactly the kind of phoenix a burning-alive country industry needs right now.
-Bryce Rudow Editor in Chief at Random Nerds
They call it "garage folk," perhaps because the music is crafted without any more polish than it needs to showcase the allure of its soulfully delivered down-to-earth lyrics. The focus of Skribe's sound is rhythmic acoustic strumming and plucking with emphatic vocals that epitomize the musical landscape of the area's small-town city feel. Oh yeah, and the kazoo. Who knew you could elevate a quasi-irritating kid's birthday party favor to a desirable sounding musical instrument?!
-Lindsay Bolin Lowery - Visit Annapolis / LBo Craft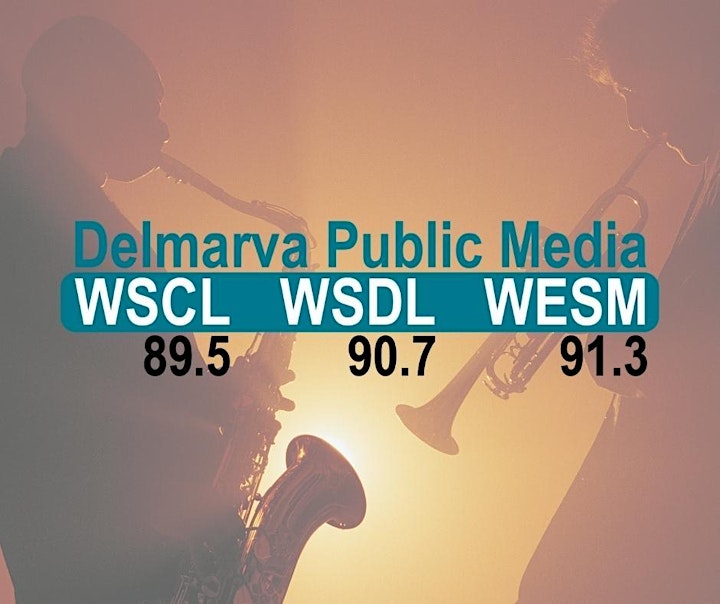 revival
Official Website | Facebook | Instagram
Salisbury MD is set for an amazing cultural comeback of the arts with the launch of "revival" @ City Center right at the heart of downtown.