Live. Love. Lead: Take The Lead Virtual Happy Hour with Rha Goddess

Wednesday, July 8, 2015 from 6:30 PM to 7:30 PM (EDT)
Event Details


Take The Lead Presents: Virtual Happy Hour series, seeks to change the narrative from problems to solutions through thought leadership.
Live. Love. Lead: How To  Bring Your Whole Self to the Party
The goal isn't to have it all. It's to have what really matters most. As women in business, how do we understand and value our journeys? Let's look at what keeps us from the things we value most and from being fully integrated. Is doing work that is both profitable, fulfilling and in alignment with our highest contribution possible? You bet, but it takes deep alignment...join Rha Goddess, Founder & VIP Coach with Move The Crowd and learn how to get clear, aligned and support your sisters in advancing too.
This happy hour will be moderated by Lex Schroeder, Blogger & Strategist at Take The Lead.

During this Virtual Happy Hour we'll review:

How to set a context for your leadership that invites a new level of wealth, prosperity and contribution


How to stay vision, mission, purposed aligned as we grow in power in influence

Deeper understanding of wealth as divine appreciation

---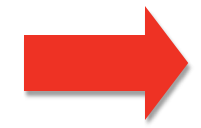 MORE ABOUT RHA GODDESS
Rha Goddess is the entrepreneurial soul coach behind emerging changemakers, cultural visionaries and social entrepreneurs who are revolutionizing how we all live, work and play. Combining her hard-earned business savvy with her long-standing passion for social change, Rha founded Move The Crowd to help the next generation re-imagine "work" as a vehicle for creative expression, financial freedom and social change. Her unique methodology integrates deep inner exploration and mindset work with powerful leadership and strategic skills training to empower entrepreneurs to achieve their own flavor of success. Her big vision? Galvanizing movement of a million souls dedicated to radically transforming the culture of capitalism and ushering in an economy of True+Paid+Good. Rha has lead the conversation around conscious entrepreneurship at respected venues such as LOHAS, SVN and TEDxBroadStreet. So far, she's partnered with luminaries of our time, like Gabrielle Bernstein, Alisa Vitti, Reshma Saujani, Invincible, Julia Ahumada Grob and hundreds of emerging changemakers. Will you be next?

Organizer
TAKE THE LEAD is a non-profit organization dedicated toprepare, develop, inspire and propel women to take their fair and equal share of leadership positions across all sectors by 2025. It's today's women's movement — a unique catalyst for women to embrace power and reach leadership parity.
Our comprehensive program includes four keys to parity: Take The Lead Teaches learning programs, Take The Lead Connects networking and mentoring digital platform, Take The Lead Presents role model programs, and Take The Lead Drives Change thought leadership and movement building strategies.