LIVE Kids BAKING Camp -Mon-Thurs-June 14-17, 2021 -10am-12:30pm-West LA
Kids Cooking and Baking Classes - Summer 2021 - LIVE / IN SCHOOL CLASSES
About this event
KIDS COOKING CLASSES - Summer 2021 - LIVE / IN SCHOOL CLASSES
https://culinaryclassroom.com/kids-summer-programs/
Baking and Pastry Camp - $450
Mon-Thurs- June 14-17, 2021 10:00am-12:30pm
Mon-Thurs-June 21-24, 2021 2:00pm-4:30pm
Mon-Thurs- July 19-22, 2021 2:00pm-4:30pm
Mon-Thurs-August 9-12, 2021 2:00pm-4:30pm
Mon-Thurs-August 16-19, 2021 2:00pm-4:30pm
Come join in the fun and enjoy delicious desserts and baked goods loved by us all. Mondays – Chocolate Chip Shortbread Bars drizzled with Chocolate, Pumpkin Bread Pudding with Caramel Sauce, Apple and Apricot Tarts, Chocolate-Dipped Pretzel Cookies; Tuesdays - Profiteroles with Crème Chantilly, Individual Chocolate Glazed Buttermilk Bundt Cakes, Cornmeal-Crusted Apple Cakes, Congoloa's (Coconut Macaroons), Fudge Genoise Cake; Wednesdays – Chocolate-drizzled Wheat Crepes with Homemade Pastry Cream, Chocolate Soufflés with Homemade Crème Anglaise, Apple Tarte Tatin with Phyllo Dough Crust, Maple Pot de Crème; Thursdays - Cinnamon Sticky Buns with Raisins and Caramel Glaze, Sweet Irish Soda Bread, Traditional Scones with Homemade Orange Butter, Cornbread Biscuits with Cheddar Cheese.
Culinary Academy 1 - $450Mon-Thurs-June 28-July 1, 2021 2:00pm-4:30pm
Mon-Thurs- July 19-22, 2021 10:00am-12:30pm
Mon-Thurs-July 26-29, 2021 2:00pm-4:30pm
Mon-Thurs- August 9-12, 2021 10:00am-12:30pm
Each day will be fun-filled with kitchen activity as we introduce your children to our kitchen with safety procedures. Your children will return home with new skills and want to help in preparation of family meals. Monday-PIZZA and Sauces -Cheese and Pepperoni Pizza, Grilled Vegetables, Homemade Pesto Sauce, Homemade Tomato Sauce – We make the Dough; Tuesday-Desserts; Cinnamon Snickerdoodle Cookies; Spicy Chocolate Cakes; Popcorn Cakes with Chocolate Chips, Jimmies and Marshmallows; Red Velvet Cupcakes with Cream Cheese Frosting; Wednesday- Pasta, Ravioli and Sauces - Fresh Pasta Dough, Cheese Raviolis with Marinara Sauce, Fresh Pasta with Olive Oil and House Dried Herbs, Fettucine and Angel Hair Pasta with Creamy Alfredo Sauce; Thursday- Breakfast Buffet- Easy Cheesy Omelet – each child makes their own, Oven-Baked Crispy Turkey Bacon, Snowy Pancakes with Powdered Sugar, Challah Bread Deep Dish French Toast with Cream Cheese and Raisins, Homemade Waffles, Chocolate Chip French Toast with Strawberry Sauce.
Culinary Academy 2 - $450Mon-Thurs- June 28-July 1, 2021 10:00am-12:30pmMon-Thurs-August 23-26, 2021 10:00am-12:30pmEach week the menu will be as follows: Mondays-Cookie Festival Sugar Cookies, Oatmeal-Raisin Cookies, Giant Ginger Snap Cookies, Flourless Chocolate Cookies; Tuesdays-Gourmet Sandwiches with Homemade Breads Grilled Chicken and Rosemary on Ciabatta Bread, Grilled Tenderloin Sandwiches Wrapped in Naan Bread, Fresh Grilled Tuna Salad on Pita Bread, Grilled Focaccia Bread Vegetarian Sandwiches; Wednesdays-Delicious Snacks- Spinach, Red Onion and Jack Cheese Quesadillas, Classic Guacamole with Plum Tomatoes, Fruit and Marshmallow Kabobs with Sweet Yogurt Dip, Home-Baked Pretzels – Savory / Sweet, Homemade, Hummus with Pita Bread; Thursdays-Easy Meals with Desserts - Barbequed Chicken and Apple Kebabs, Halibut with Bacon and Red Onion Relish, Vegetable Burritos with Brown Rice, Strawberry/Blueberry Shortcakes with Whipped Cream.
Culinary Academy 3 - $450
Mon-Thurs- June 14-17, 2021 2:00pm-4:30pmMon-Thurs- July 12-15, 2021 2:00pm-4:30pmMon-Thurs- August 16-19, 2021 10:00am-12:30pmMon-Thurs-August 23-26, 2021 2:00pm-4:30pm
For kids who love being in the kitchen and parents who love to eat their creations! Adding desserts with this series. Mondays – Italian Cuisine - Gnocchi di Semolina Gratinati, Creamy Alfredo Sauce, Homemade Pesto Sauce, Chicken Cacciatore, Roasted Potatoes with Garlic and Rosemary, Chocolate Torte Caprese; Tuesdays – Mexican Buffet- Ground Beef with Homemade Chipotle Sauce, Garlic Cilantro Chicken, Arroz a la Mexicana, Classic Guacamole with Plum Tomatoes, Corn and Flour Tortillas, Cinnamon Sugar Churros; Wednesdays – Asian Cuisine - Asian RICE Noodles with Sesame Sauce, TOFU Vegetable Fried Rice, Orange Chicken, Snow Peas and Fresh Ginger, Traditional Cookies; Thursdays –All American BBQ and Desserts - ″James Beard-Style″ Hamburger Sliders, Grilled Chicken with Homemade Deep South BBQ Sauce, Traditional Potato Salad, Magnolia Bakery Vanilla Cupcakes with Vanilla Buttercream Frosting.
KIDS COOKING CLASSESKid's Summer Cooking/Baking Camps - Summer 2021LIVE / IN SCHOOL CLASSES https://culinaryclassroom.com/kids-summer-programs/WE ARE HOSTING LIVE CLASSES – COVID SAFETY PROCEDURES ARE IN PLACE – TEMPERATURE CHECKS – MASKS/GLOVES/SANITATION – WE PROVIDE ALL SAFETY GEAR
#losangelescookingclasses#losangeles#kidscooking#culinaryschool#cookingschoolforchildren#cookingcampsforkids#cookerycoursesforchildren#cookingcamp#culinaryschoolsinlosangeles#cookingclassesforteens#summercamp#Kidscamp#onlinekidscookingclasses#virtualkidscooking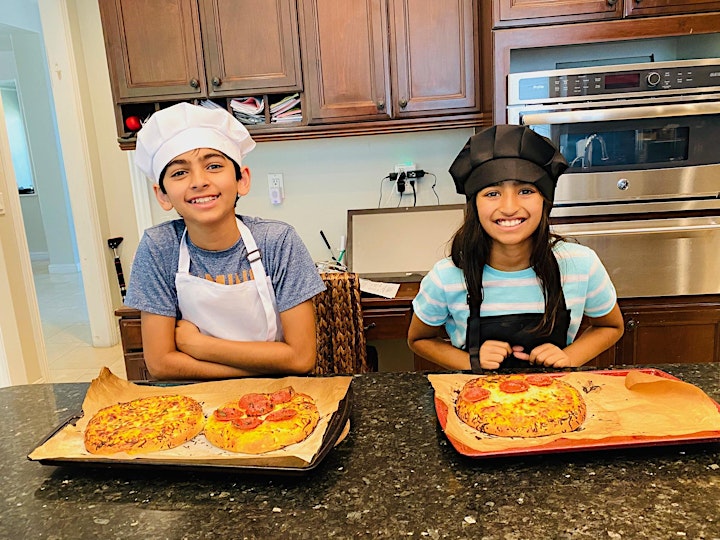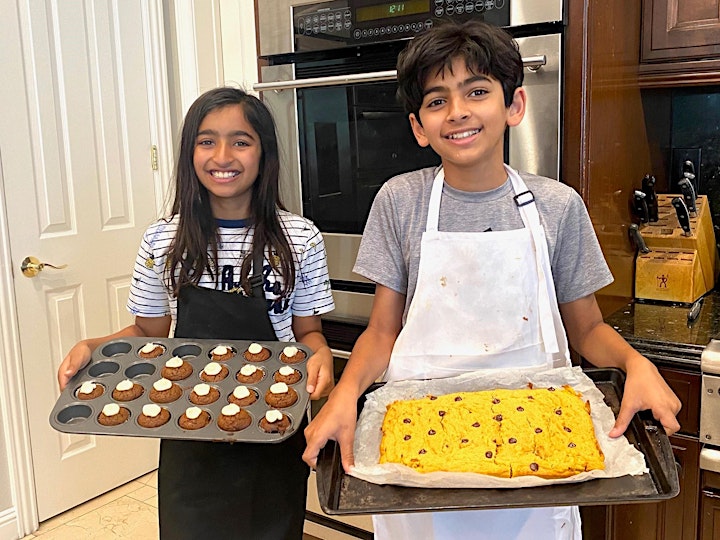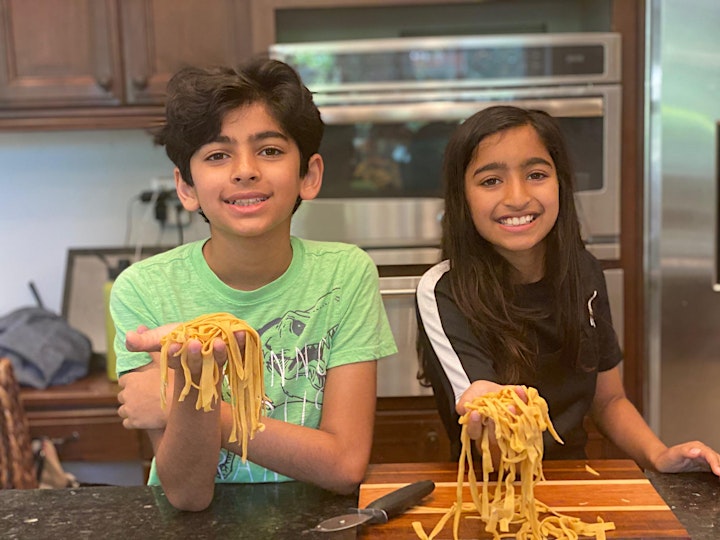 Organizer of LIVE Kids BAKING Camp -Mon-Thurs-June 14-17, 2021 -10am-12:30pm-West LA
Welcome to the Culinary Classroom
*A PRIVATE LOS ANGELES COOKING SCHOOL*
we teach cooking classes to the masses
 Bring your creativity and questions as you explore Cooking and Pastry/Baking to start a new career or impress your friends with your SKILLS as a Master Chef or Pastry Chef 
Master Chef Program – Certification Program

Master Baking/Pastry Program – Certification Program

Recreational Cooking AND Baking Classes

Couples Romantic Date Night Dinner Classes

4-Week Culinary Basics Cooking Series/ Cooking Basics

Team Building Events for Corporations

Private Cooking Parties/Celebrations for Adults

Sizzle and Smooth Savory Seasonings Spice Blends
 Gift Certificates Available Via Email – The Perfect Gift for ANY Occasion
 Register On-Line 24 Hours a Day @ http://culinaryclassroom.com/store
Sign up for our Newsletter – we'll send you Class Listings and Seasonal Recipes!
 Cook Well, Eat Well and BE Well!  With Chef Eric Crowley
 Convenient Parking/Freeway Close-405/10
1 Block East of Overland, Just North of Pico - Parking Just North of Pico on Overland
2366 Pelham Avenue - Los Angeles, CA 90064 -- Phone:  310-470-2640 - Fax:  310-470-2642
www.facebook.com/chefericsculinaryclassroom
www.twitter.com/chefericcrowley
www.instagram.com/chefericsculinaryclassroom
www.youtube.com/user/culinaryclassroom