2021 IS STILL YOUR YEAR to land your DREAM job!
About this Event
In this training, Career Coach Lakrisha Davis will teach you her strategies that have helped her 1,800+ private clients land their dream jobs - without relying on over-saturated job boards or stalking HR.
​WHAT YOU'LL LEARN:
How to create a resume that places you above the competition and is actually optimized for Applicant Tracking Systems (ATS)​.
What LinkedIn is all about and how to leverage the platform to bring job leads to your inbox without applying.
Smart job hunting and tapping into the hidden job market to accelerate your career advancement.
A proven job-winning Interview Framework that consistently converts into offers.
Join this training to turn around your job search performance in 30 days or less!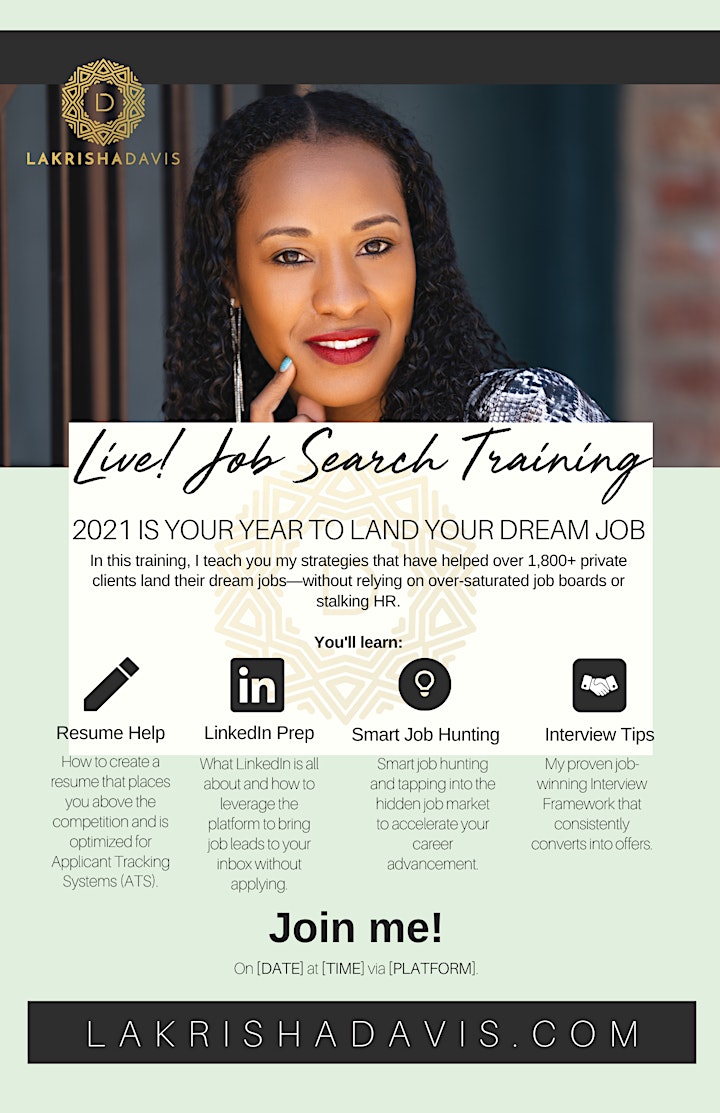 Date and Time
Location
Refund Policy