Description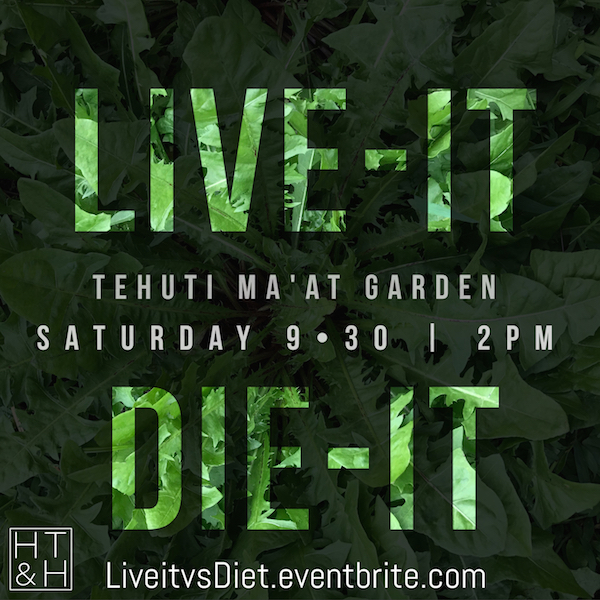 In this RaWorkshop participants will explore the mindset most of us have in regards to our food and health, and how to reprogram our psychological inner-standing of this vital aspect of our lives, as well as how it relates to the multidimensional experience. It is an interactive afternoon connecting and shifting from the DIET mindset to the LIVE IT mindset including BODY + MIND + SPIRIT.

RaWorkshops are a segment of the Organic Food for the People (OFFTP) project. OFFTP is currently based in Brooklyn and aiming to transform a community lot in Crown Heights into a farm offering hands-on gardening and organic food/nutrition workshops to the people who don't have access to affordable organic produce.
Donations are welcome and encouraged.

Sponsored by The Fig Tree Health Group - 45 Willoughby Ave. Brooklyn, NY 11205
*Founded by Dr. Sebi and Maa, creators of Electric Cell Food
Organizer of Live-it VS Die-it
Hightops and Heels is the digital media brand of Tehuti Ma'at Association. Tehuti Ma'at serves as a resource mechanism to foster the political, social and economic empowerment of people of African ascent through healing, knowledge and implementation. Our areas of focus are: HEALING, EDUCATION and ART