Live Interactive Video NYC Annual Blockchain & Crypto Investors Conference

Wednesday, September 26, 2018 from 8:30 AM to 5:00 PM (EDT)
Event Details
ANNUAL BLOCKCHAIN & CRYPTO INVESTOR CONFERENCE
NYIT AUDITORIUM 1871 BROADWAY, NEW YORK NY 10023
SEPT 26TH, 2018
 Interactive Live Video Chat brought to you by


We will send you code & link after payment is received

Bonus! $25 GrubHub Gift Card With every Purchase!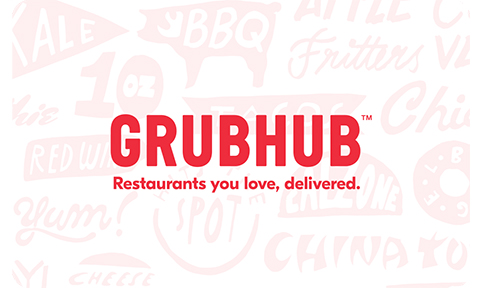 Live Interactive Video of Annual Blockchain & Crypto Investor Conference from NYIT Auditorium. Admission with link & code emailed after payment. You will be able participate in Q & A with Audience & Speakers via Shindig!
City Blockchain Summit presents our Annual Blockchain & Crypto Conference at NYIT. This conference will include seminars and panels on topics from Cybersecurity, Compliance, Smart contracts, Women in Blockchain, etc. Our goal is to engage the audience through the eyes of the innovators.
Special Announcement!  We have added Assemblyman Clyde Vanel to the SEC Legal Panel for a update on latest NYS Blockchain Legislation
Time 9:00AM-5:00PM
9:00 am | Opening Keynote Speaker Steven Melnik, Founder of the CIA Life Amplifier™
 9:15- 10:00 AM | Blockchain-N-Social Impact Investing                
Katya Dorozhkina, Managing Partner of Starta Ventures | Arman Rousta, Founder & CEO of Kidcoin | Joel Palathinkal, Co-Founder of Genesis Block Holdings | Sergey Sevantsyan,

principal partner of International Blockchain world |

Reed Benet, CEO of Herohomes | Sean Nasiri, Head of Operations Tokensoft
 10:15 - 11:00 AM | Blockchain-N-Smart contracts            
Daniel Leon, Founding President & COO of Celsius Network | Yvette Valdez, Partner at Latham & Watkins | Thanos Vassilakis, CEO of Byteeasy | Conantin Kogan, Partner at Bitbull Capital | Nithin Eapen, CIO at Arcadia Crypto Ventures | Jeff Ramson, Founder & CEO of PCG Advisory Group
 11:15 - 12:00 NOON | Blockchain-N-Mass Media                 
Lin Dai, CEO Tap Coin | Xiaochen Zhang, CEO of Fintech4good | Sachin Narode, CEO of XeniApp | Matt Jago, Marketing Manager at Real Blocks | Tim Curry, CMO of Blockchain BTM | Adewale Omoniyi, at  IBM GBS Cybersecurity and Blockchain Services
 Noon Speaker: Nick Spanos, CEO of Blocktech, Founder of Bitcoin Center NYC
 12:30 - 1:15 PM | Blockchain-N-Regulation (An SEC panel)        
Peter D. Hatzipetros,

President and Founder of Petros Law Group,

Scott Anderson,

Scott Andersen is principal at Andersen, P.C., |

George S. Georgiades, General Counsel at Prime Trust | Gary Ross,

 

Founding partner of 

Ross

 & Shulga PLLC

     

| Chi-Ru Jou,

Partner

at CKR Law | Max Dilendorf, Managing partner at

Dilendorf Khurdayan, PLLC
1:15 – 2:00 PM | Blockchain-N-Healthcare          
Victoria Saucier, CEO of Gainfy | Raza Begg, Founder/CMO of Bitcare | Serge Milman, Managing Partners at Strata Ventures | Jerry Beinhaur, Founder & Appley Health |  
Richard Uhlig Chief Executive Officer at Quadrant Biosciences Inc. | Chris Plance, Founder & President of Veris Foundation
2.15 – 3:00 PM | Blockchain-N-Banking                
Mark DiMichael, Partner Citrin Cooperman | Juan Garcia,  Advisor at Tax Token | Michael Gershon, Partner at Citrin Cooperman |                Pawneet Abramowski, Advisor & Consultant, PARC Solutions LLC | Sam Balu, Partner  Brixton Capital Partners | Carlos Duque, Partner JPFsecurities
3:00 – 3:45 PM | Blockchain-N-Company showcase    
Presentation by Daniel Sloan Blockchainsaw.io , Rob Nance City Block Capital & John Slyusarev SMC Capital
Accessibility:
We are committed to making our event accessible for everyone. If you are traveling for the event, Cloud of Goods provides wheelchair rentals, mobility scooter rentals and other mobility solutions that they will deliver directly to you at the event, your hotel, the airport, or any other place of your choosing. Event attendees will receive a 10% discount when they use the code: RENTGEAR025
Visit: https://www.cloudofgoods.com/
Contact info@cityblockchainsummit.com for more information or call
David Whiting at 917.364.1776 or Paulson Ambookan at 516.205.4757
Media: We invite all media to join us to make this event a success.
Call for Blockchain companies, speakers, sponsors, pitch sessions, law firms, accounting firms and advisory firms.
ETHERALABS.IO | CEOGOLFCLUB.COM | CRYPTOIQ | COMPUTERUSER.COM
Have questions about Live Interactive Video NYC Annual Blockchain & Crypto Investors Conference?
Contact AcquChat
When & Where

NYIT Auditorium on Broadway
1871 Broadway (at 62nd Street)
New York, NY 10023


Wednesday, September 26, 2018 from 8:30 AM to 5:00 PM (EDT)
Add to my calendar
Organizer
Acquchat is the industry's first Allocator event designed for the Industry Professional as collaboratively structured by Blockchain and Alternative Capital Professionals. The event is uniquely collaboratively structured, investor heavy and service provider light. Experimentally, our Investor Roundtables,Fireside Chats,Conferences and Private VIP Events are designed for the Industry Professional to efficiently accomplish their informational and networking needs. As attendees are predominantly Investors, Managers and only a select amount of only the most expert of Service Providers in their respective fields, Acquchat Alternative Capital events are unique in that they bring together the highest concentration of leading HNWI Angel Investors and institutional investors to one venue. Given the smaller and selective attendance comprised largely of friends and friends of friends, or generates hyper-networking and concentrated open and insightful discussions generating more take-aways than larger, less personalized service provider heavy conferences.
AcquChat.com , Wall Street Research, and our media partners cordially invite you to meet Blockchain ICO's, Cannabis, Media, Real Estate at our Alternative Capital Events with Breakout  meetings with qualified investors and asset allocators. We're inviting Hedge Funds, Blockchain ICO's & Cryptocurrency professionals, Cannabis/CBD companies, Real Estate Private Credit managers to meet Family Offices and Accredited Investors for highly productive one-on-one meetings.