LIVE in Perth: INSPIRE! — REALLY Growing your Business: Adding SPEED, Adding PURPOSE, Changing LIVES

Monday, February 20, 2012 from 9:20 AM to 12:10 PM (AWST)
Event Details
INSPIRING: a totally new way of doing your business.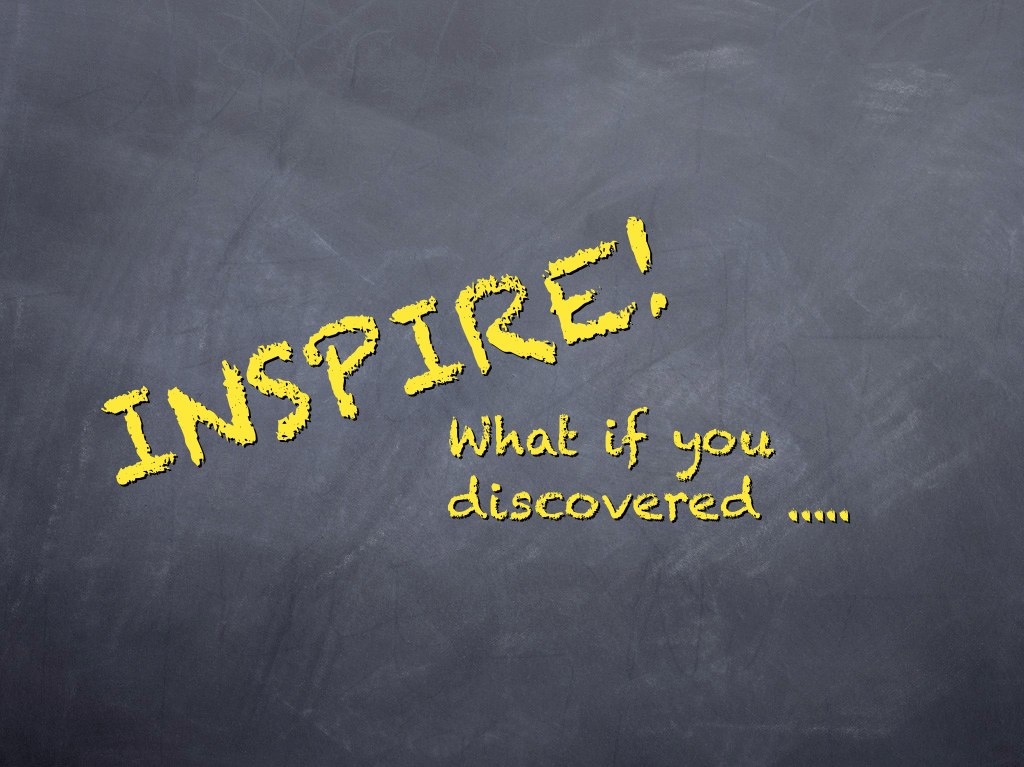 What if you discovered that creating and running a truly inspiring business was actually simple? And what if it wasn't about 'more'?

What if it was about less — less stress, less costs, less hassles all leading to increased fun and dramatically deeper connections with existing and potential customers.

And what if the people with whom you deal were inspired by what you do and how you do it?
Major research reports are now confirming that it's possible.There is, in fact, a brand new way of doing business.
It's a huge wave of business people believing in some fundamental truths. Truths about SPEED, truths about PURPOSE and seriously 'getting' the power of business to change lives. It's about doing good AND doing it well. And it's about enjoying your business like you always dreamed you would.

It's about creating the Inspiring Enterprise— a brand new way of blending 3 simple ideas. Paul Dunn is one of the people leading the way.
The Insights – just some of what you get from this program
You'll discover a host of very different things. Here are just 5:
how to set your business apart in simple ways so that you become the 'go-to' business
why advertising is the fee you pay for being UNremarkable
how to change that right around in your business

what new research calls 'the most profound shift in attitude we've ever measured'
how to embed generosity right into the DNA of your business
why most businesses miss the 'WOW' and the 'REMARKABLE' (hint: they look in all the wrong places)
how to make sure you WOW in the most effective of ways
how to do it for absolutely zero cost

the 6 'must-communicate' things NOW in this financial climate
the stunning realisation of the emergence of what is becoming known as 'Generation G'
how to have a huge and powerful new sense of purpose in your business
making a profound difference just by doing what you normally do.

OK ...... we promised 5 but there were 12. And many, many more await you in this full-on program. Paul shares all of this with you and much, much more in the most exciting, fun and inspiring way — a way that stays with you.
He's created a process where businesses are changing lives as only businesses can. It's called B1G1 (pronounced 'B one G one') and boy-oh-boy, does it make a difference.
A quick word from Paul:

Here's Paul from his office in the Innovation Centre at NTU in Singapore. Take a quick look here; you'll see and hear some interesting things.
You can register right now just by scrolling to the top of the page and selecting the ticket(s) of your choice.
Or .... you can read on ....
The First Step — Adding SPEED
"We are," said a senior Google executive recently, "in the age of the acceleration of everything".
And he's so right.
If your potential customers don't 'get' what you do in 40 seconds or less, the research says you won't get them as customers. Put it more simply, if they aren't going 'WOW' when they see your product or hear about your service, it's game over.
But when they do get it, it's game on, big time. Paul Dunn shows you (in the most surprising ways) how you make that happen. And how to make it happen NOW.
Step 2 — Adding PURPOSE
Sure, you've heard the stuff before about Vision and Mission. And it's so 'fuzzy' or long-winded that people even discuss 'what's the difference between our vision and our mission'.
Paul shows you precisely how to cut through that disastrous scene. And you do it just by asking 'WHY'.
As simple as it seems, it's the reason for the outstanding success of some extraordinary companies (Apple is a class example). These are companies that are not focusing on discounts and giving out more stuff, yet they're somehow attracting passionate customers who stick with them. These are companies that have team members who truly enjoy working for them.
You absolutely can be like that. And adding purpose does even more than you can imagine (as you'll discover in the program).
Step 3 — Changing LIVES
Bill Gates put it bluntly and well: 'Reducing inequity is the highest human achievement.' And that's where real magic can be created in your enterprise.
But for most businesses it doesn't work like that because most business giving is ad-hoc, non-connecting and non-impactful. It sounds like this 'we gave $$$$ to charity'.
Paul shows you directly how to 'connect the dots' of SPEED, PURPOSE and truly change lives — just, believe it or not, by doing what you normally do. Effortlessly and habitually.
A unique program that gets you to the real core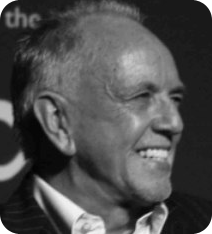 Paul Dunn is a marketing genius who continues to impact hundreds of thousands of businesses globally. People say quite amazing things about him:
"When my time is finally up, I will look back and see Paul as being the greatest inspiration and influence on my life. I'm profitable and I enjoy what I do so much, that I don't want to give up. Thanks Paul."

And that's from John Harrison, an Accountant in the UK, not someone prone to flowery words and phrases.
Paul is truly at the leading edge. And here's the key — he's at the leading edge because he uniquely gets to the real core. And it impacts you profoundly.
Office Equipment Retailer, Michael Foldi puts it this way:
"Paul is not only a first class speaker he is also an elite human being. He understands people and how to connect with them. He is committed to making our world a better place on a massive scale. If you want to motivate and inspire a team then Paul is your answer. And just maybe he might change your life for the better like he did mine."

Paul absolutely lights up businesses and lives right around the world. He'll light up yours too as you get, really 'get', the impact of the stunning insights he shares with you in depth in this fast-paced, inspired and inspiring program.
No one does it like him; this is a fast-paced, real-world and value-packed program for you — one that's literally guaranteed to 'connect' you and connect to you in a way that you've never been connected before.
In the Media
Australia's largest selling SME Business Magazine describes Paul as 'a marketing genius turned philanthropist'.
His work as Chairman of the revolutionary B1G1 has been featured in the past 12 months alone in leading-edge publications such as Trendwatching, Springwise, Fast Company, Forbes and online through the key technology newsletter, 'Mashable'.
At the Pinnacle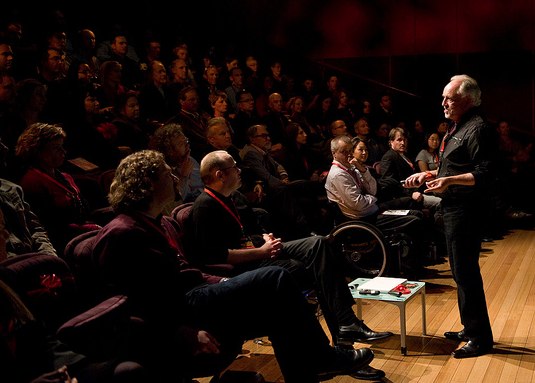 In the speaking world, the highest pinnacle of all is to be asked to speak at TED.com or its derivative, TEDx. Paul's in a rare group of people who've been privileged to speak at TEDx three times. And more invites are on the way.
He's keynoted at the Harvard Project for Asian and International Relations. Just a few months ago he was asked to inaugurate and keynote a United Nations program in India. His impact is huge. An estimated 156,000 businesses world-wide use his programs. And the feedback is stunning...
Feedback that speaks volumes
Preston Phillip-Clarke put it like this:
"Paul not only shifts the boundary of what's possible — he blows an irreparable hole in it."
Finance Master Peter Spann says,
"Paul is THE guru on business dynamics and customer experience. This is a full of impact, high value program with a real legend. It's an absolute must-attend if you own a business."
Furniture Retailer Angus Dawson says,
"I've been to so many events but I've never, ever left one so inspired and so ready to take positive action as this one. Paul just nails it!"
Former Accenture Consultant and now 'serial' entrepreneur and author Peter Cook puts it this way:
"I have been fortunate to have the benefit of Paul's experience, wisdom, insight and generosity. I have taken my primary business from taking 60 hours a week and running at a loss to earning a healthy profit and only needing a couple of days a week (and for two months, those two days a week were done remotely from Bali!), launched three other businesses, and am feeling much happier, healthy and more relaxed. If you want to succeed in business and you get a chance to work with Paul in any capacity, grab the opportunity with both hands!"
Steve Pipe, former UK Entrepreneur of the Year put it like this just a few weeks ago:
"I have been booking big name professional business speakers for the last 10 years. And having spent more than £250,000 in the process I can confidently say that Paul Dunn is the best speaker I have ever seen. And it is not just his presentation style that is stunning, his content is too. I have seen his ideas and presentations transform the results of hundreds of UK businesses, including my own. So if you want better results, you simply must go to this seminar!"
INSPIRING works
It works big time. It clearly makes a difference. It brings significant results — results even beyond the program itself. And you'll find out more about that aspect when you meet Paul.
This is a unique session with a Master, and absolutely perfectly timed too.
Belief
Best-selling author Simon Sinek puts it this way in his breakthrough 'Start with Why' book: "the goal is not to do business with everyone who wants or needs what you have, it's to deal with people who believe what you believe."
He's right. So if you believe what we believe, come. If you've been inspired by what you've read so far, join us. If you've had enough of 'more, more, more' AND if you believe that businesses have the power to change our lives, then come.
Just scroll to the top and select the ticket(s) of your choice. You will love it.
Have questions about LIVE in Perth: INSPIRE! — REALLY Growing your Business: Adding SPEED, Adding PURPOSE, Changing LIVES?
Contact Paul Dunn
When & Where

Duxton Hotel
1 St Georges Terrace
Perth, Western Australia
Australia

Monday, February 20, 2012 from 9:20 AM to 12:10 PM (AWST)
Add to my calendar
Organizer
Paul is at the very forefront of business leadership globally. 

He started his career as one of the first 10 people in Hewlett Packard in Australia. Then came the founding of one of Australia's first Computer Companies followed by the Results Corporation — a marketing consultancy that grew from zero to 23,000 clients in just 8 years.
In 1992 Paul turned his entrepreneurial attention to Professional Service firms and created the breakthrough Accountants' Boot Camp process and founded Results Accountants' Systems and the Results Accountants Network.

Since 2005 he's focussed almost exclusively on emerging businesses worldwide.
He's a best-selling author and a mentor to great and growing businesses. He's helped create literally thousands of successful businesses around the world and his audio and video programs are now in use by over 200,000 businesses.

One leading business magazine described him recently as 'a marketing guru turned philanthropist'

He is passionate about making a difference in new, effortless and habitual ways. He serves as Chairman of the revolutionary Buy1GIVE1 (or B1G1 as it's now better known) — a company that's already positively created over 120 Million giving impacts around the world. He gets up every morning to, as he puts it, 'give businesses the power to change our lives.' 

In 2011 he was the recipient of a Global Lifetime Achievement Award for Service to the Accounting Profession — even though he's very definitely NOT an Accountant!
He's a Senior Fellow of one of the world's leading business think-tanks and in 2012 he was honoured to be made a Fellow of Singapore's Social Innovation Forum — an honour he shares with film-star Jet Li and Walmart Chairman, Rob Walton.
Paul recently featured (with Sir Richard Branson) in two pieces on 'Disrupters in Business' in the global Forbes magazine.
Any time you invest with Paul is exciting, stimulating, fun and packed full of brilliant transforming insights.