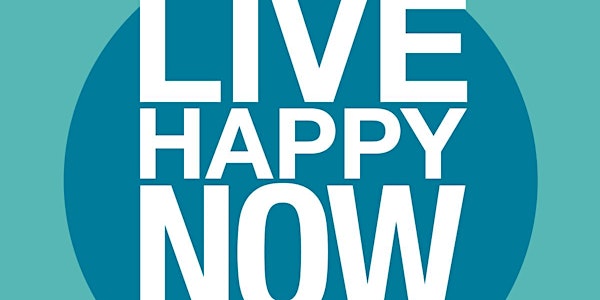 Live Happy Now - Weekly Expert Interviews!
Description
Live Happy Now is a new weekly audio series and podcast created to engage and inspire by bringing you the best of positive psychology through powerful insights, relatable stories and expert advice.
It will feature a different expert in the field of positive psychology, best-selling authors and happiness gurus from all over the world. Learn how to better understand the science of happiness and how to use it to create a positive emotional benefit for yourself and increase it in the lives of others.
Empower yourself with positive topics like:
How to be Fully Charged

Epiphanies and Living A Life Of Fulfillment

The Six Paradigms of Happiness

Contagious Optimism

And many more to come!
List of upcoming interviews:
July 28 - Can Positivity Save the Planet with Catherine O'Brien

August 4 - Happiness and Entitlement with Sara Oliveri

August 11 - The Wellness Connection with Dr. Michelle Robin

August 18 - Mindfulness: Mental & Physical Well-Being with Richard Sears

August 25 - Well-being in the Workplace with Michelle McQuaid
One-time registration will get you access to the Live Happy Now weekly audio series, updates on upcoming speaker interviews that become available, and other special annoucements!
FAQs
Is Live Happy Now a one-time event? No, it is a weekly, recurring audio series with new episodes being made available on LiveHappy.com every Tuesday morning.
Do I have to register each week to access the audio interview?

No, you only have to register once and you will recieve an email about the upcoming speaker each week, information on how to access the audio interview, and additional news.

How do I access the Live Happy Now audio interview each week?

Y

ou will recieve an email each week regarding how to access the audio interview.

How can I access past audio interviews? Once an audio interview has been made available on the LiveHappy.com website, it will remain archived for you to listen to.