Description
LIVE! From Busboys and Poets! An open mic talent showcase for all performers. Whether you are a musician, comedian, dancer, actor/actress, magician, or any other type of performer, we want to see what you've got. Come showcase your talents!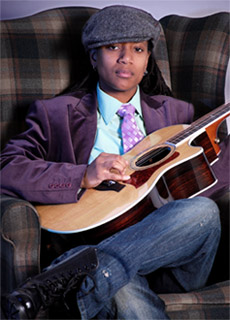 Tonight's host is Angie "AJ" Head
Angie Head (A.J.) is a singer/songwriter/musician originally from Detroit, MI. A skillful guitarist with a strong, sweet, soul-stirring voice, A.J. has gained the attention and praise of those who admire inspiring talent. A graduate of the University of Michigan with a degree in Ethnomusicology (the study of culture through the context of music), A.J. frequently performs at venues up and down the East Coast.
Follow Angie Head on FB and on Twitter (handle @Str8ahead).
"Live from Busboys" takes place on the last Friday of every month and offers a platform for ALL PERFORMERS - not just poets!
The sign-up list to perform opens at 10PM. Sorry, No Refunds.
Schedule for LIVE! From Busboys
14th & V | 1st Friday of every month; 11:00pm - 1:00am hosted by Beny Blaq

Hyattsville | 3rd Friday of every month; 10:00pm - Midnight hosted by Angie "AJ" Head
Shirlington | Last Friday of every month; 10:00pm - Midnight hosted by Beny Blaq