Live Dialogue 07: What Do Providers Want to Know About Peer Support Services? (Part 2)

Wednesday, April 3, 2019 from 12:00 PM to 1:30 PM (EDT)
Event Details
What Do Providers Want to Know About Peer Support Services?
PART 2: Panelists - Yumiko Ikuta, Lori Ashcraft, and Issac Brown
Wednesday, April 3, 2019
12:00 noon - 1:30 p.m.
Registration is free.
After registering for the event, you will receive an email with information to access the event.
This live dialogue will continue where the presenters left off with a question and answer session based on actual questions providers have asked about peer support services. To view a recording of Part 1 of this Q&A dialog, go to the Virtual Learning Community site: https://virtualcommunityblog.files.wordpress.com/2019/02/ama_06_what-providers-want-to-know-part-1.mp4
It is not necessary to view Part 1 to attend Part 2. 
About our Panelists: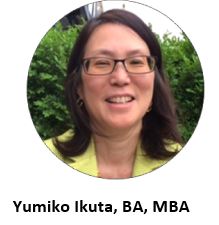 Director of the Office of Rehabilitation

Bureau of Mental Health at the NYC Dept. of Health & Mental Hygiene
yikuta@health.nyc.gov
Yumiko Ikuta (Yumi) is a person who lives with a mental health condition and is the Director of the Office of Rehabilitation in the Bureau of Mental Health at the NYC Dept. of Health & Mental Hygiene. In addition to the Mural Arts advocacy program, her Office oversees over 90 contracted non-clinical treatment, rehabilitation programs including supported employment, clubhouses, crisis respite and peer support among others. Her experience in mental health peer support and education is extensive, and she is a strong advocate in the community for people with serious mental illness. Yumiko also worked for over 15 years in the corporate sector and for the US Agency for International Development at the Dept. of State as an economic development officer in several developing countries. Yumiko holds a BA in Economics and East Asian Studies and an MBA in Marketing and International Business both from Columbia University.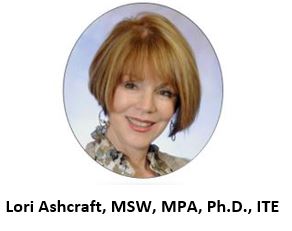 Founder of the Recovery Opportunity Center at Recovery Innovations;
Co-founder of Resilience, Inc.
https://resilience4u.us | lori@resilience4u.us
 Lori Ashcraft
During her 40 year behavioral health career, Lori has had a strong interest in the therapeutic effects of self-determination, choice, and personal freedom. In 2007, Lori founded the Recovery Opportunity Center at Recovery Innovations (formerly META) and became an internationally sought after educator, author and inspirational speaker. Lori's passion was teaching recovery principles and practices, assuring people that they can recover and she developed numerous curricula designed to help individuals with psychiatric experiences move beyond recovery and build resilience by finding their purpose, making their own unique contribution, and using their experiences to help others grow and recover.

As a co-founder of Resilience, Inc., Lori has a wide open space to construct pathways into communities for people who are ready to move beyond the "aha" of recovery.  Producing social capital, generating valued roles and contributions, and developing reciprocal relationships are some of the elements that create resilience for sustainable community living.  Lori's commitment is based on a strong belief in the ability of the human spirit to carry each person far beyond their wildest dreams.  She knows we can all rise and shine when we capitalize on the power of give and take relationships. Lori's passion for recovery stems from personal experience having lived with severe depression most of her life. Most of her time is spent writing books, developing training material and delivering presentations and trainings to help spread the word that recovery is proven and resilience is possible.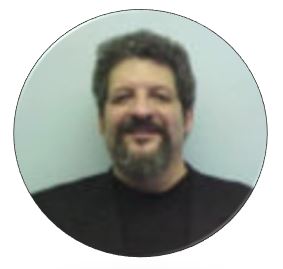 Isaac S. Brown CEO Baltic Street AEH, Inc.
9201 4th ave Brooklyn, New York 11209
www.balticstreet.org
718-833-5929
ibrown@balticstreet.org 
Isaac S. Brown Is currently the President / Chief Executive Officer of Baltic Street AEH, Inc. Before coming to BSAEH he spent five years working as the Training Coordinator for the Mental Health Empowerment Project, Inc. In that role, he travelled around New York State offering trainings to consumers of mental health services on topics such as Spirituality & Recovery, Developing a WRAP (Wellness Recovery Action Plan), Self-Directed Recovery & Personal Medicine, Asset-Based Community Development, Getting Involved with Local Mental Health Policy & Planning, Patients' Rights and trainings meant to assist people in thinking about their recovery, and learning the processes and procedures to take care of daily business.
Isaac identifies as a consumer of mental health services. He began his career in human service as an advocate in 1991. He formerly served as the Director of Advocacy & Housing services for Baltic Street AEH Inc., for almost 10 years. Before joining the Baltic Street AEH Inc., Isaac served as program supervisor at a clubhouse in Brooklyn, NY.
Isaac currently serves on the board and he is President of The Mental Health Empowerment Project Board of Directors. He Also Serves On The CSPNJ Governing body board, and is the treasurer on the MTI board.
---

APS Virtual Learning Community (VLC) Ask Me Anything Series
The Academy of Peer Services (APS) is offering a monthly series of live online dialogues by and for members of the peer support workforce. The series is co-hosted by the New York State Office of Mental Health, Office of Consumer Affairs. Sessions are recorded and made available soon after the broadcast on the Virtual Learning Community (VLC) website.
If you have questions about this or other initiatives of the Virtual Learning Community, send email to: academy.virtual.community@gmail.com.
To learn more about the online Academy of Peer Services and the Virtual Community of Practice:The Academy of Peer Services (APS): http://www.academyofpeerservices.org
Or the APS Virtual Community: https://aps-community.org/
Organizer

The Virtual Community and online, on-demand training and testing services provided by the Academy of Peer Services are a joint project of the New York Association of Psychiatric Rehabilitation Services (NYAPRS) and Rutgers University. These services are free of charge through funding by the New York State Office of Mental Health.