Description
Have you ever wanted to attend an event that was focused on YOU and your growth?
Have you ever been to a "networking" event and wished you could just have a real conversation and not small talk?
Have you ever been out at a bar and wished there were other ways to meet people?
LIVE events focus on YOU, facilitates open and honest conversations, and brings people together.
--
LIVE events feature men and women who make a difference in their community, providing an open forum to talk about life struggles, challenges, keys to success and lessons in relationships, health, business and more.
Each event is focused on a specific theme and involves incredible thought-provoking speakers, and networking activities in-between.
This upcoming event we are focused on the theme of CREATIVITY and speakers will be sharing their personal stories as it relates to the theme and we will be diving into the topic of creativity through group and breakout discussions.
Make sure to get to the event by 6:30 PM to grab some refreshments, meet your sponsors, and chat with other attendees. During the event we will have three speakers and in-between two of the speakers a chance for all of you to dive into the theme of the event with other attendees.
After attending a LIVE event you will have inspired your internal leader, and cultivated new relationships.
--
Note: This is NOT a networking business professional event. You will get real, open, authentic, and vulnerable, and warning, you may be inspired, transform, meet some new people, and grow personally.
Tickets will increase to $20 the Monday before the event.
---
Speakers: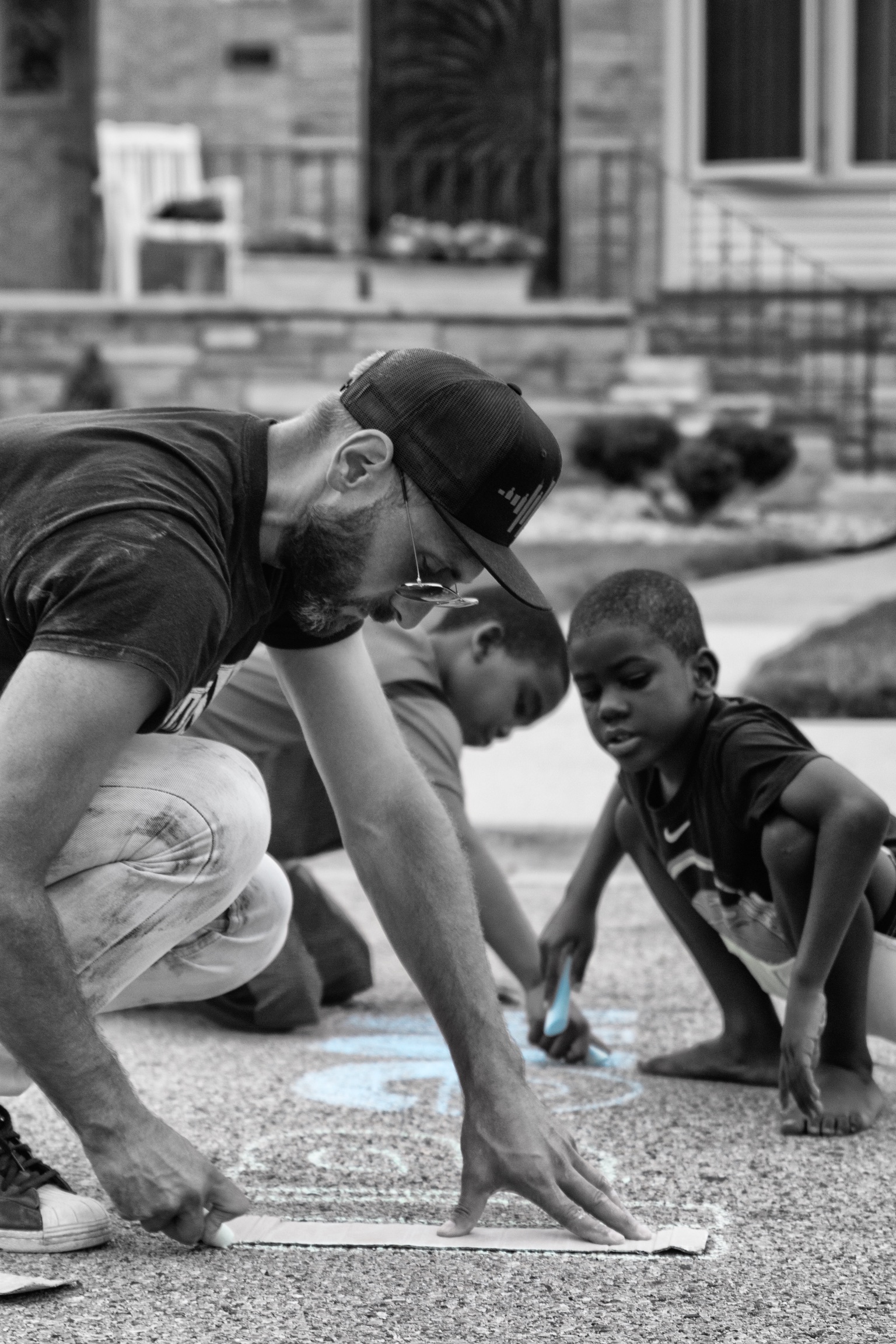 Rich Alapack is the founder of we all live here. He started the Chicago based organization as an antidote to all the things that have unintentionally evolved into reasons for people to not get along. Given his background in tech and advertising, he had the skills and connections necessary to start an organization whose mission was to use art, community, and technology to remind us all to get along and help each other succeed. If society is ever going to defeat things like racism, hatred, violence, etc. Rich believes we will have to start with our youth. So he works with schools to create public art that uses we all live here as a theme. He brings these art projects to life by teaching students basic graphic design during a school wide assembly. The students then design a logo for their school's project. Rich collects these as crowd sourced ideas so that each project reflects each school's unique neighborhood. The official logo gets put onto products which along with sponsorship from local businesses funds the art installations. This approach unites the staff and students with the broader community, introduces students to neighborhood leaders and entrepreneurs and also gives the them a blueprint of how to make their own ideas come to life. Come hear Rich and learn how to bring we all live here to your community. Find out more at https://wealllivehereproject.com/ and @wealllivehere
---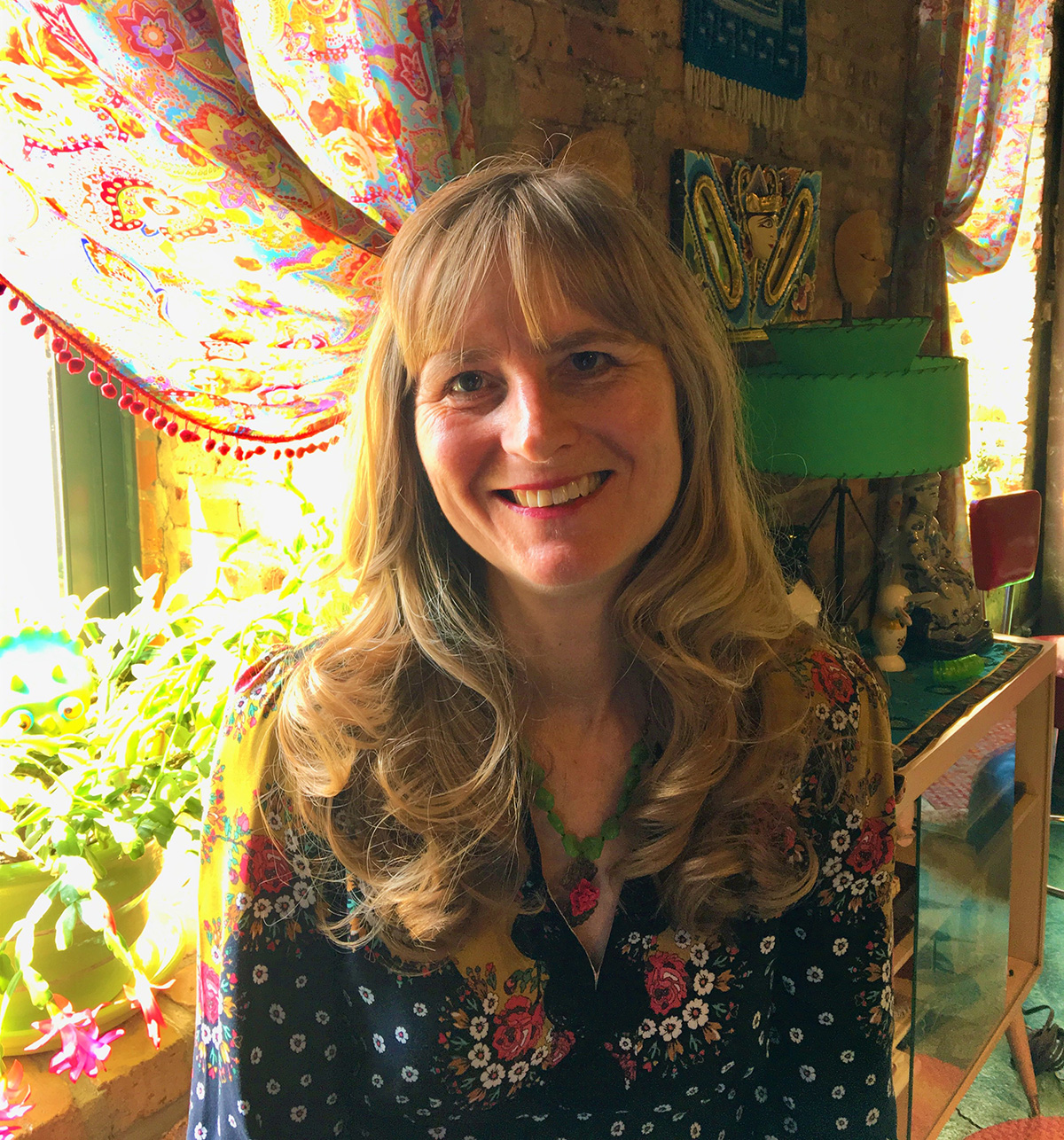 Eva Niewiadomski is a successful entrepreneur who created a new category in the hospitality industry – Creative Conference Space – when she opened Catalyst Ranch over 16 years ago. Eva believes that ideas, learning and breakthrough thought thrive when people are placed in an environment that stimulates and invigorates the senses. It's important to take individuals out of the typical cubicles and conference rooms where they're ensconced throughout their daily working lives if you want them to think differently and approach problems from a new viewpoint. So she created such an environment at Catalyst Ranch. The rooms are housed in a historical loft in downtown Chicago and whimsically furnished with vintage furniture, ethnic artwork, colorfully painted walls, toys, books and much more. In 2008 Catalyst Ranch was named to Inc. Magazine's Top 100 fastest growing private companies in Illinois. In 2006, 2012 and 2013, Catalyst Ranch won the Most Unique Venue and Best Conference Venue, respectively, in Illinois Meetings & Events Best Of Awards. In 2014, Catalyst Ranch was awarded Best Place for Small Meetings by Convene Magazine. Eva won the 2015 Enterprising Women of the Year Award from Enterprising Women Magazine and 2016 NAWBO Member of the Year.

Prior to starting her own business, Eva spent almost 20 years in corporate, working for The Quaker Oats Company in a variety of finance and marketing positions and at Arthur Andersen & Co. Eva has a degree in Public Accounting from Loyola University and an MBA from the Kellogg School of Management. Find out more at https://www.catalystranch.com/ and @catalyst.ranch
---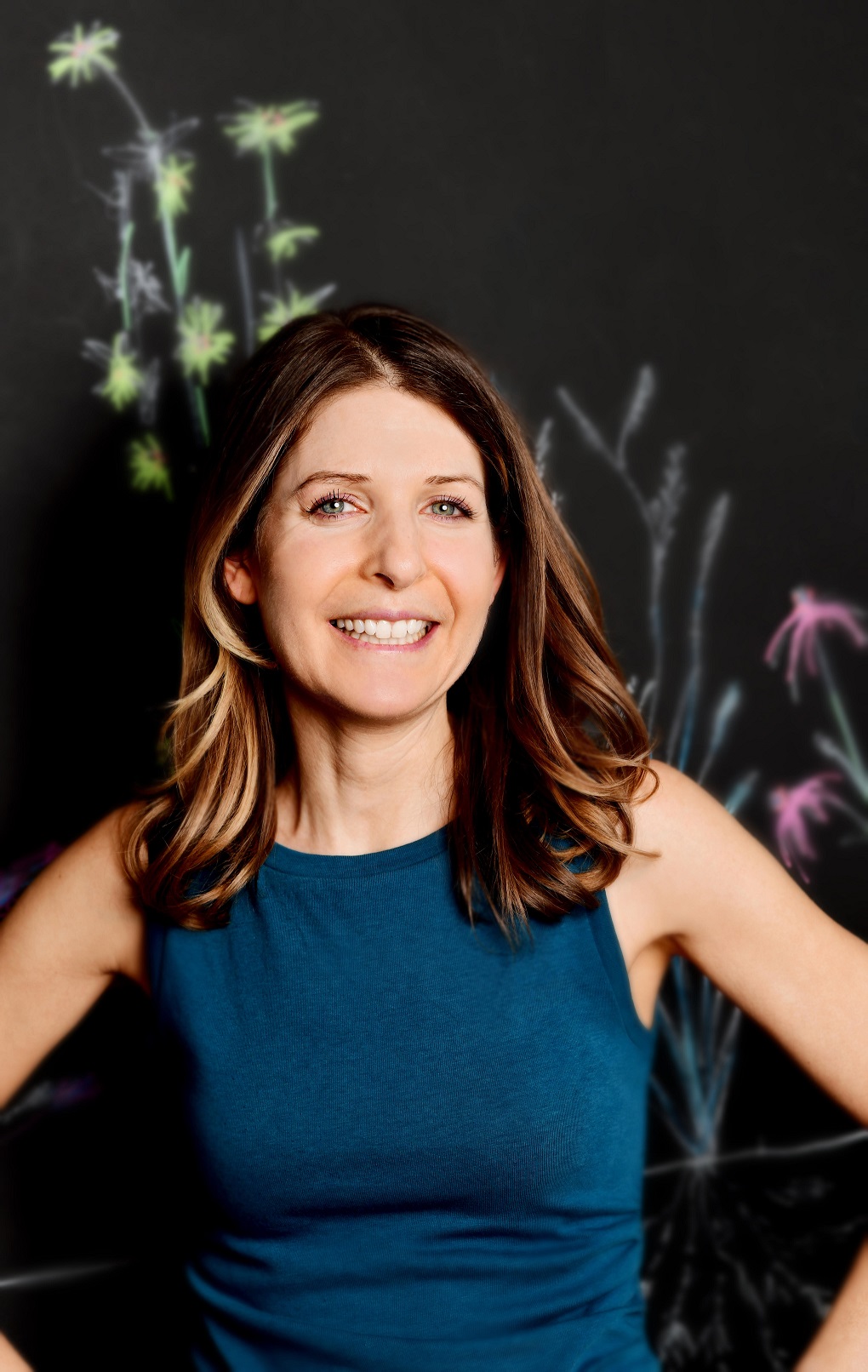 Amy Schwartzbach is the co-founder of The Laboratory Collective with the mission of disrupting how students engage with STEM subjects: learning creativity through science and math.
Growing up, Amy always imagined a world where math and science were as beloved as stories. Even though she was raised in a family of science professors and mathematicians who offered continual STEM learning opportunities, she often struggled with science and math in school. Amy loved reading and being creative, but she was always told that math and science and creativity did not mix.
Through an interdisciplinary collaboration with The Laboratory Collective's co-founder, Dr. Edward Kang, they developed an Immersive Narration technique to teach creativity through math and science. Immersive Narration blurs the lines between academic subjects—seamlessly connecting literature, history, art and design, writing, role-play, and popular culture—in order to bring STEM to life. This technique pulls science lessons from classic literature, like Beowulf and Shakespeare, and from popular culture, like zombies and wizardry. Notably, through these engaging and innovative programs, nearly 70% of students at The Laboratory are girls, even without a specific Girls STEM/STEAM initiative.
In addition, Amy has been a featured presenter and a keynote speaker at both literature and STEM/STEAM conferences. She was named a Tribeca Disruptive Innovation Awards Fellow. Staying true to The Laboratory Collective's goal to create innovative lessons that teachers can bring back to their own classrooms, she works with teachers, schools, and school districts to incorporate reading and literacy into STEM education. Find out more about The Laboratory Collective at https://www.thelaboratorychi.org/ and @thelaboratorychi
---
Sample photos from past events: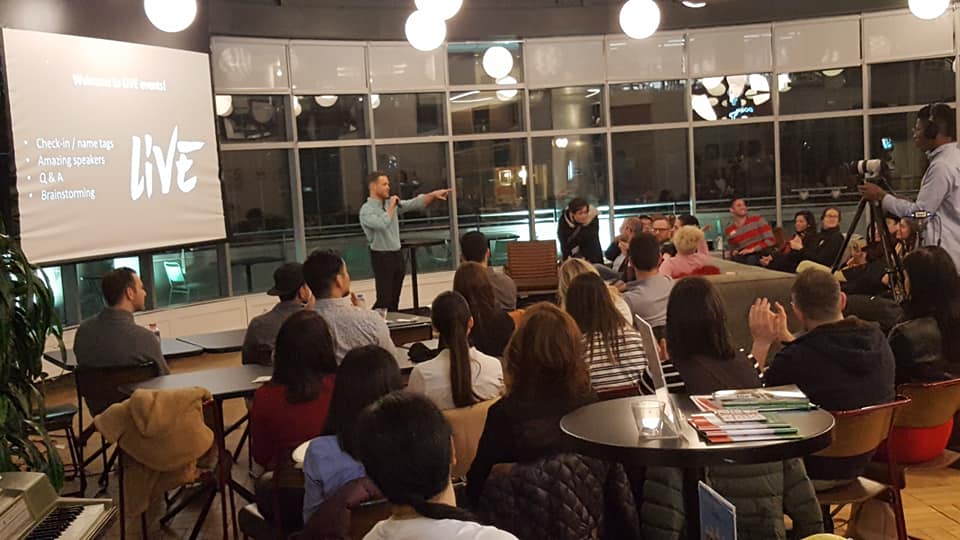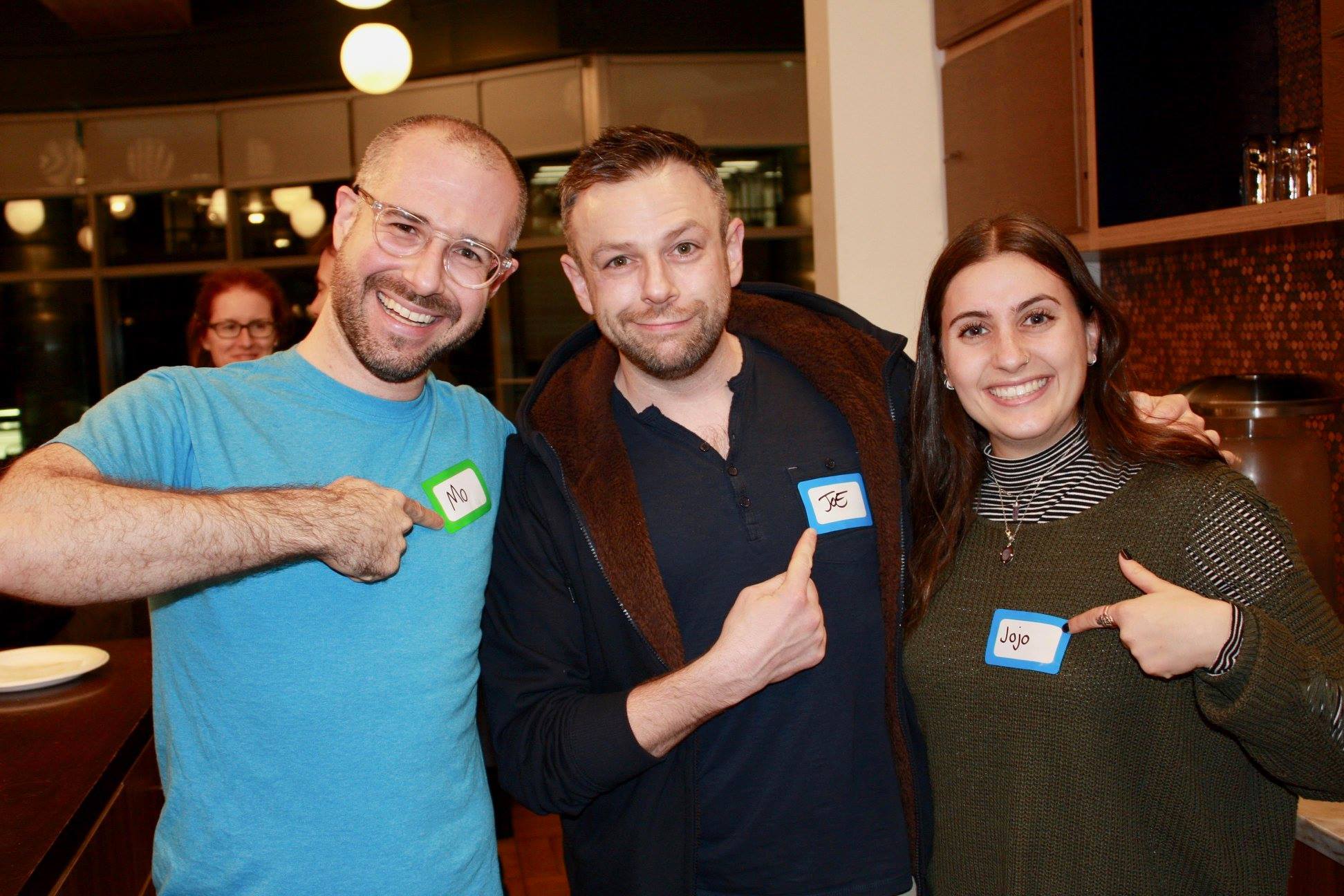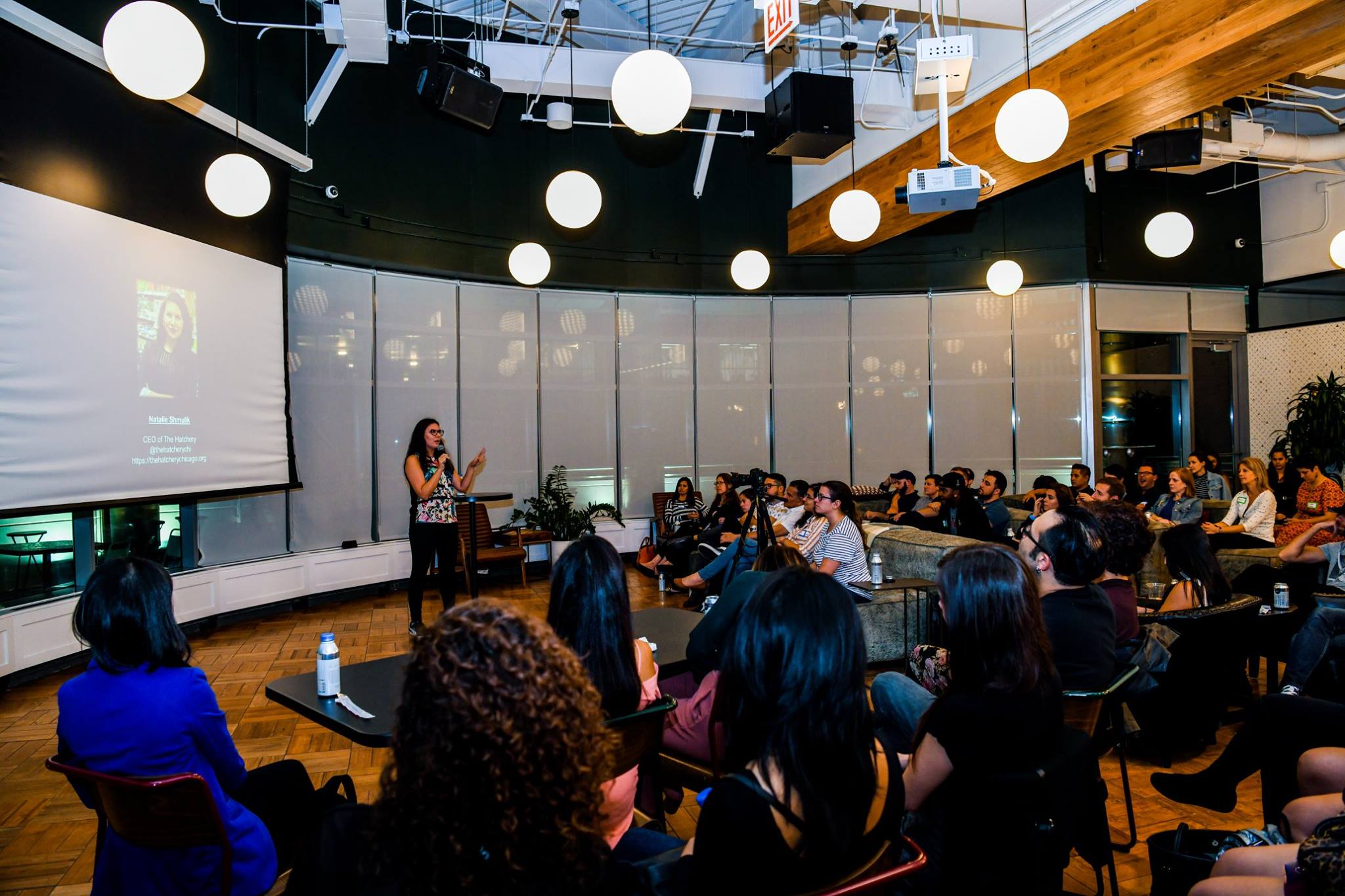 ---


LIVE event director and host: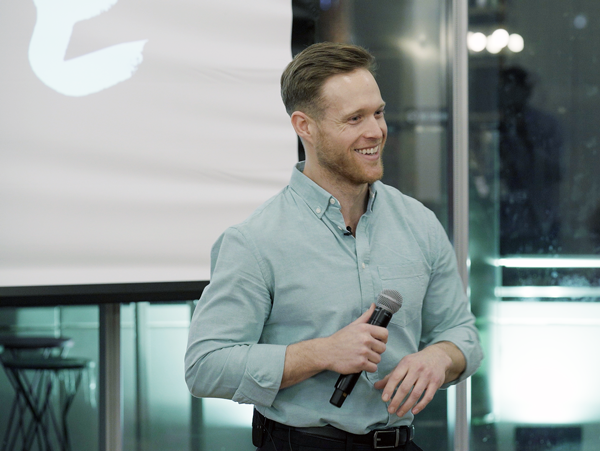 Dr. Benjamin Ritter, is a Chicago based social entrepreneur, coach, consultant, mentor, and expert in the fields of personal and professional internal leadership development.
Throughout his career he has worked in the areas of hospitality, the entertainment industry, public health, education, childcare, healthcare, and personal and professional development, constantly seeking new experiences to learn more about the world, and himself.
The culmination of his previous personal, professional, and educational experiences led him to create Live for Yourself (LFY) Consulting, a coaching/consulting company that is focused on helping successful professionals find more meaning at life and in work.
LFY Consulting bases its coaching practices on the unique LIVE system, which integrates doctoral level applied learning theory, and curriculum and leadership development research.
Dr. Benjamin Ritter is also the host of the Live for yourself podcast and Live for Yourself events, author of The Live for Yourself Workbook, and The Essentials, creator of The Breakup Supplement, and a freelance expert and writer.
--
Keywords: Entrepreneurs, entrepreneurship, business professionals, health, wellness, growth mindset, personal development, professional development, networking, creativity, creative