Location
NIDO's Backyard
104 Oak Street
Oakland, CA 94607
See the Bay's best comics live, Sundays, Tuesdays & Fridays at one of Oakland's hottest restaurants and bars. Outdoor patio seating!
About this event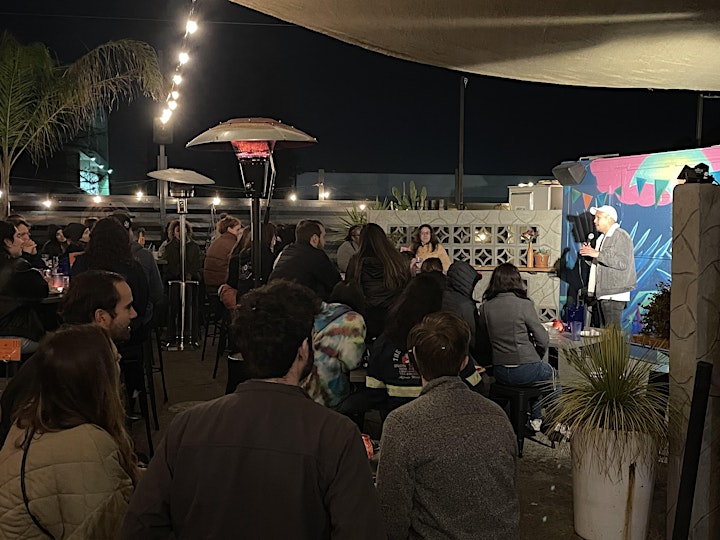 Reserve a table for 2 for $30 or a table for 4 for $60. Two tables can be pushed together for a party of 6-8.
Every Tuesday & Sunday, see a stellar line up of the Bay Area's absolute best comedians. Regulars at SF Sketchfest, Clusterfest, Cobb's Comedy Club, the San Francisco Punch Line, and more!
Come eat, drink some mezcal, and laugh with us at Nido's Backyard!
Split a table with your friends/family and come hang out!
The show space, known as Adeline's Bar, is cozy and lamp heated .
Both Tuesdays and Sundays; DOORS 6:30 PM, Show: 7:00 PM
We require 24 hours notice for a full refund. Otherwise, we can honor your purchase at a future date of your choosing.