Description
FROM: Simon Leung, "The Internet Insider"
TO: My Next Internet Success Story
Let me be the first to admit: I'm lazy, don't like to work, and enjoy spending my time with family or doing anything that I want.
Can you relate?
In fact, I don't like to sell, talk to customers, work with clients, manage teams, or do any of the painstaking tasks most traditional business owners and employees need to handle on a daily basis.
BUT - I do like making money online, particularly the kind of income that's passive, automated and comes in even while I'm sleeping.
I also enjoy going on vacations, especially with my family, which is why we have traveled on 12 holidays already so far this year (and counting).
This is what I like to call the "Internet Lifestyle," and it's the kind of personal freedom that 99.9% of all the people out there would never know how it feels like, yet I have been enjoying it for over 10 years.
Would you like to learn how?
First, allow me to introduce myself: My name is Simon Leung, also known in the digital business world as the "Internet Insider," and ever since 2004, I have been an online entrepreneur, world-renowned keynote speaker, International best-selling author, marketing trainer, consultant, coach and mentor.
More importantly than creating personal freedom simply for myself, I have helped over 10,000 successful students worldwide from all walks of life to do the exact same.
Do you want to be next?
Well, if your answer is "yes," then today may very well be your lucky day.
ANNOUNCING: "Internet Millionaire Secrets" - The NEW "2017" Way To Make USD Online Within 30 Days Or Less!
PLUS - We Even Reveal How To Make Multiple Streams Of Automated Passive Online Income!

Internet Millionaire Secrets is a brand new course that I have personally created in 2017 specifically for the purpose of finding the next online millionaire who wants to build a profitable digital affiliate business the fast, easy and lazy way - in a unique approach that will also generate you automated and passive income for years and years to come.
Even though we have only completed our premiere class in mid-August, we have already begun to receive tremendous positive feedback from our recent students...
... With SEVERAL of them already making FOUR FIGURES within just ONE month!
Allow me to introduce you to just some of them and their reviews of my free class so far:
---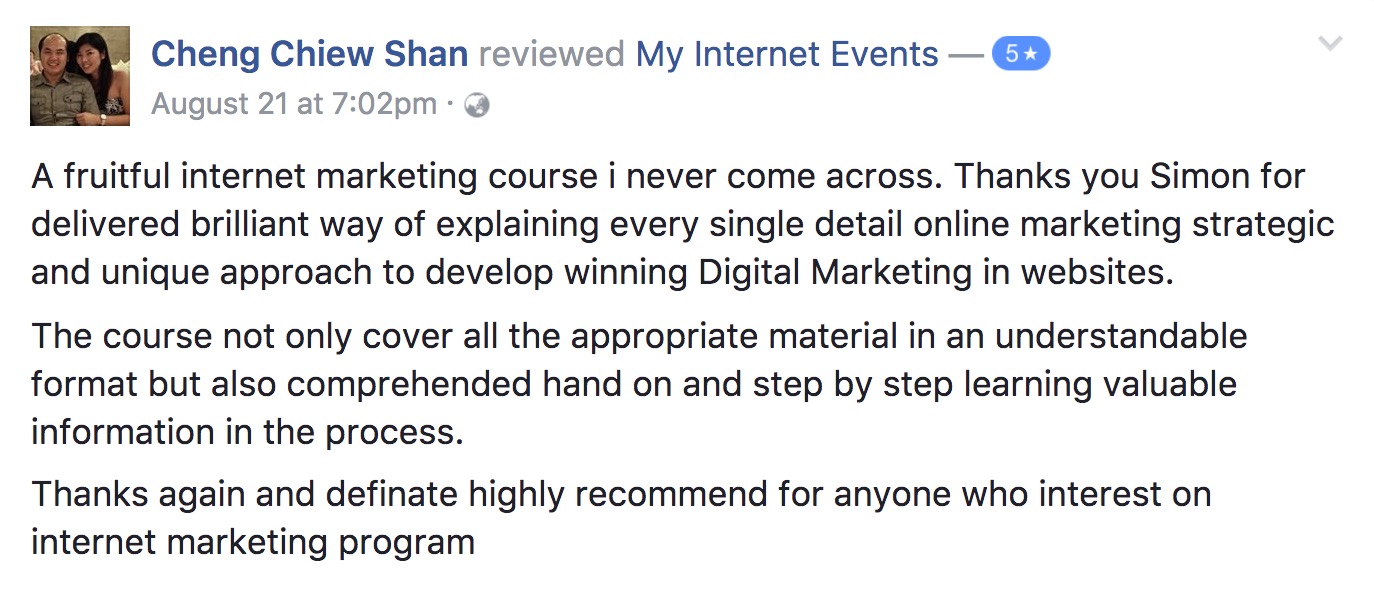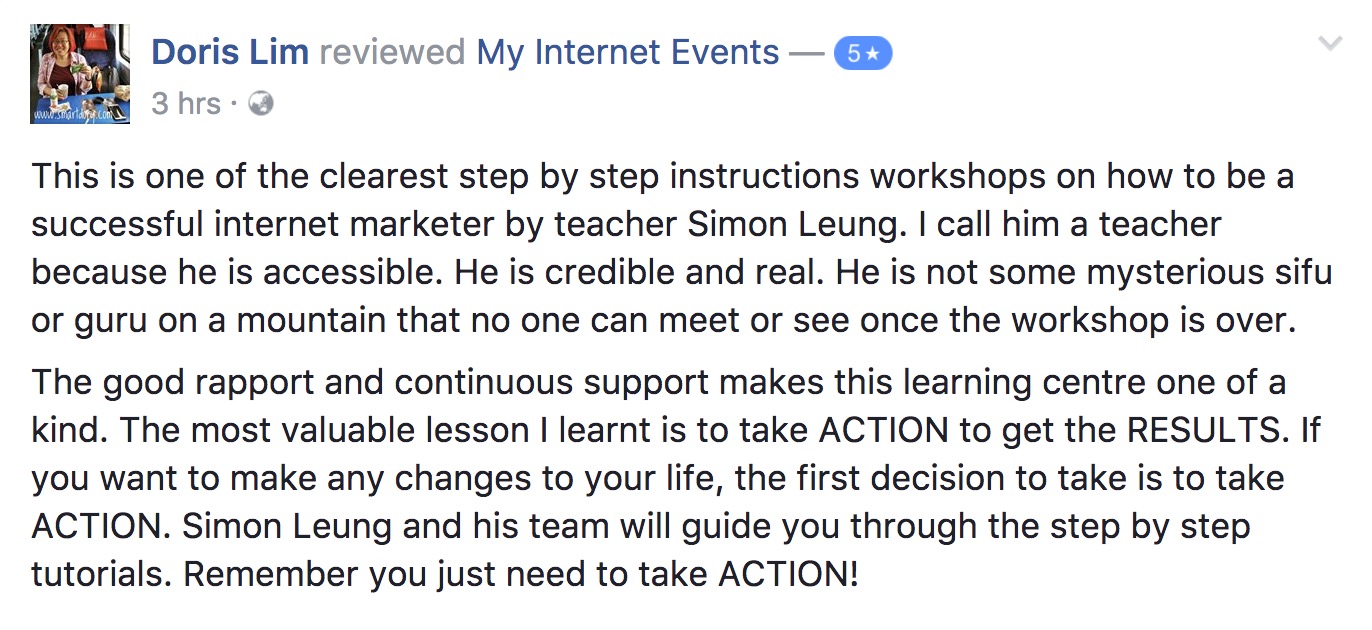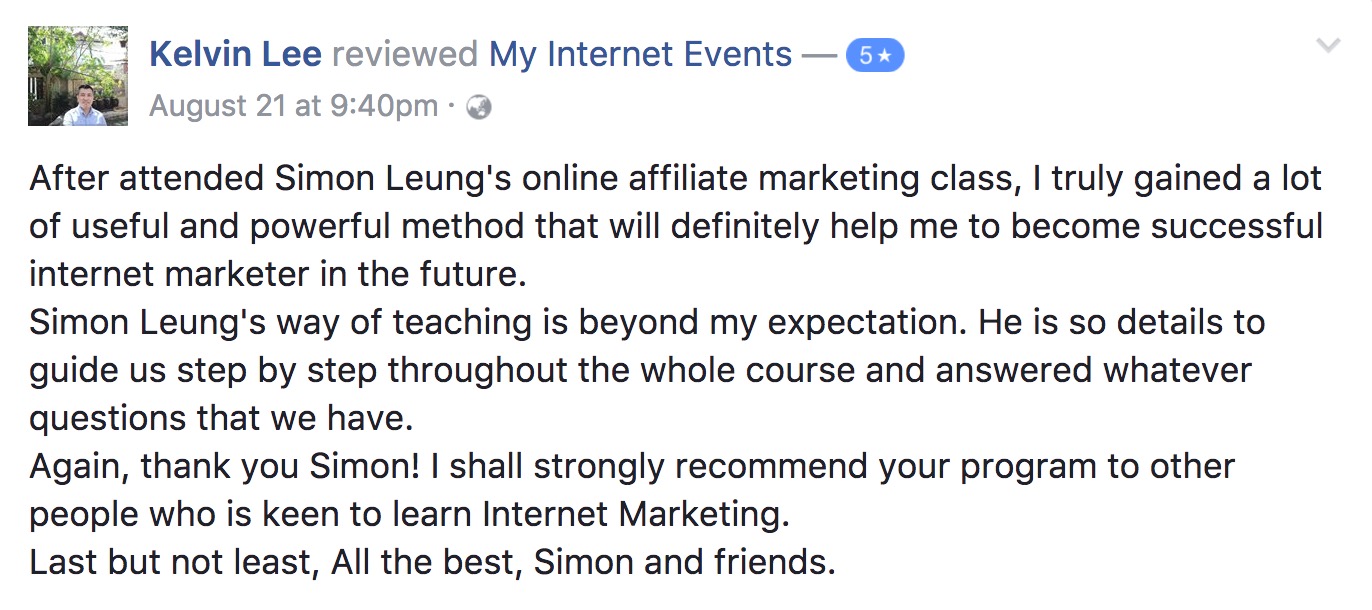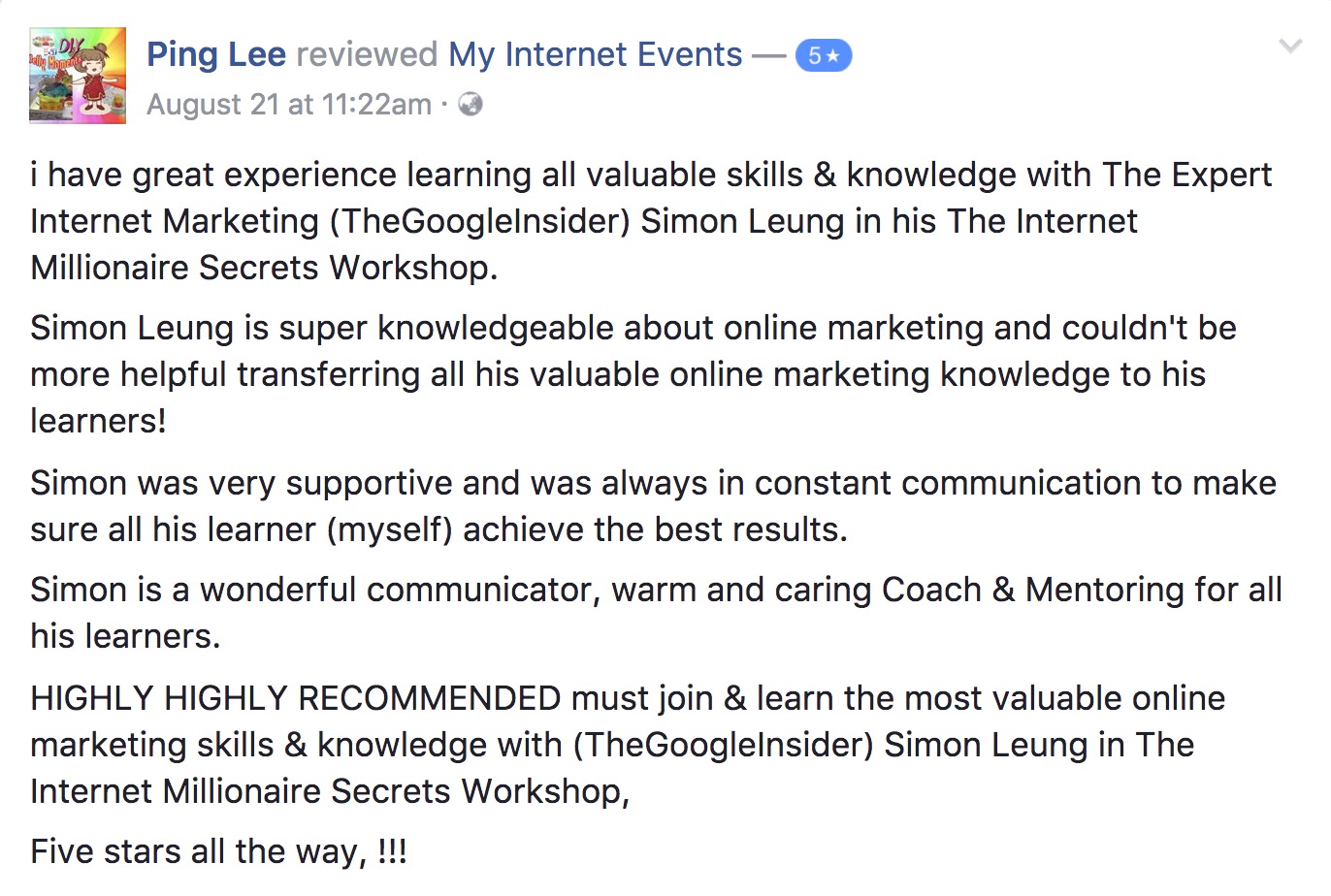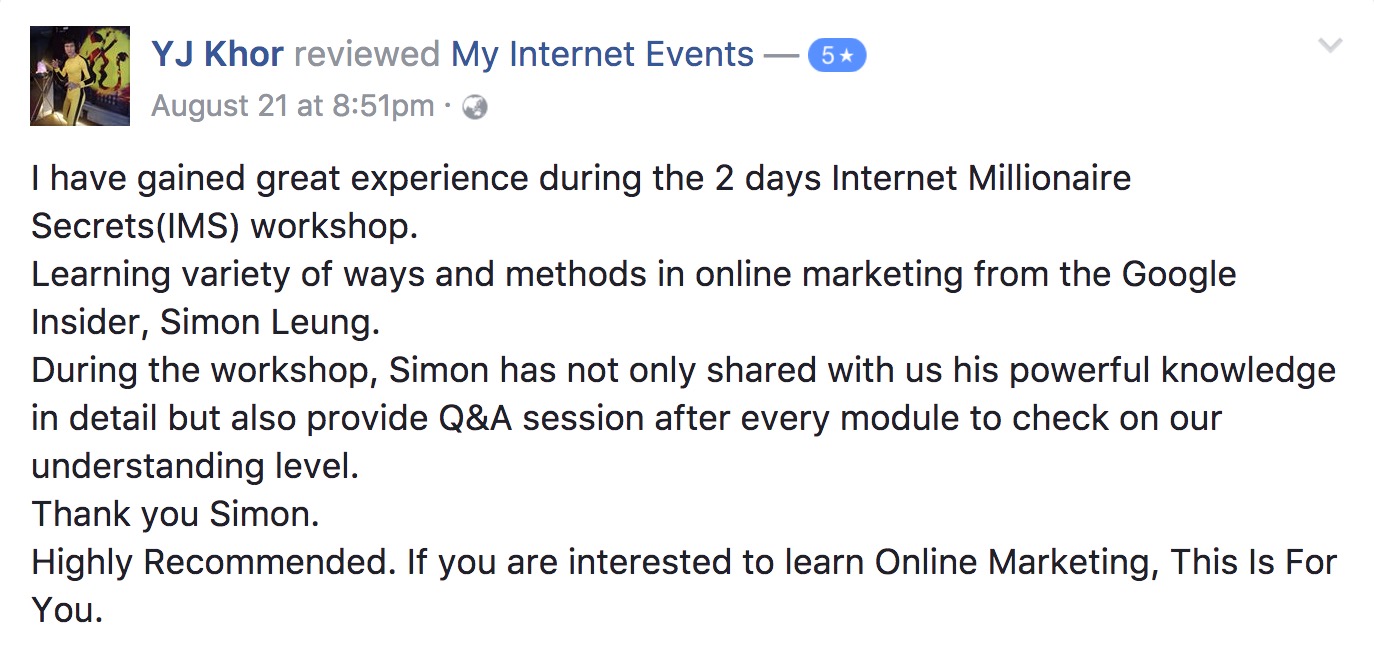 ---
But of course... Learning is only the beginning.
The main differentiation that sets us apart is the commitment that we have towards your success, and we go above and beyond the call of duty to ensure that each and every single one of our students achieve genuine results.
This is why I will personally challenge anyone who dares to disagree to let true student results speak for themselves - The following are real-life case studies from just some of my local Malaysian students on actual online income generated through my programs:
---
---
Results don't lie, and every single one of the successes you see here are 100% true and verifiable.
And the truth is - They are only a drop in the bucket, tiny fishes in a huge pond... Because if you add them up, my successful students count beyond 10,000 worldwide.
Do you have what it takes to become my next one?
For a lucky few, this may be your opportunity of a lifetime...
You see, not very many people will see this invitation, much less have the winner's mentality to take action to register and attend.
That's all fine and dandy because it doesn't matter to me one way or another.
I'll still be living my Internet lifestyle, traveling on more holidays with my family, while working less hours in a month than most work within a day.
However, those who do will have their lives completely changed as they discover during this exclusive 3-hour mini-crash course the Insider Secrets to:
How to THINK like a true Internet Millionaire
What you must do differently starting TODAY to improve your life
My "top secret" 3 step Internet success system
The most powerful online business model for passive income
Making money online as a LAZY Internet Marketer
"Sleepwalking" into your very first $500 to $1000 month
Banking in additional 4 to 5 figures in passive income shortly thereafter
Creating an unstoppable stream of online profits even when you're not working
Live walkthrough step-by-step action plan to create an automated business
REAL success stories locally and around the world
Living the ultimate Internet lifestyle that most will only dream about
And much, much more!
Btw - You'll be able to do this without your own website, products, services, experience or technical skills of any kind.
The fact of the matter is that the amount of opportunities online is virtually limitless, and now is finally your chance to take a piece of the multi-trillion online pie...
... In as little as 1 to 3 hours a day (and that includes taking your weekends off)!
Look - I'm going to keep this short because I'm too lazy to convince you if you're not interested, and if this is not for you, then I wish you (as part of the 99% who are simply not ready to improve their lives) the best in whatever venture most suitable for you.
On the other hand, if you happen to be the rare 1% and were fortunate enough to have come across this page, I strongly encourage you to take fast action and register for this event.
As seating is extremely limited, we will need to close registrations as soon as we are full (we are currently at 90% capacity for this event).
Act fast to avoid missing out as we don't know when we will have another session.
FREE GIFT FOR LIVE ATTENDEES! JOIN US FOR THE CLASS FOR A MYSTERY BONUS PRIZE - DIFFERENT ONE PRESENTED FOR EACH SESSION SO DON'T MISS OUT!
DIRECTIONS TO VENUE: You can set your GPS to "MyInternetEvents" or "1-Square Carpark," find free parking on the street and enter the 1-Square building to the MyInternetEvents office on level 2.
For more detailed directions, kindly click here to visit MyInternetEvents.com