Description
The LIVE Awards are back, and this year we are proud to honor Kate White and Guillermo Mayer! We hope you can join us in recognizing these leaders for exemplifying leadership, innovation, vision, and equity in their work.

The LIVE Awards + Benefit supports TransForm's work to advocate for better transportation and housing choices for people of all incomes and abilities. A light meal, beer, and wine will be served.
6:30 pm: Dinner + Drinks Reception
7:15 pm: Awards + Benefit Program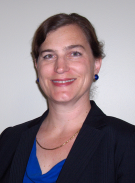 Kate White
Deputy Secretary of Environmental Policy + Housing Coordination
California State Transportation Agency

Kate has held several leadership roles that all showed her creativity, intelligence, and passion for creating a more affordable and sustainable Bay Area. These included Initiative Officer at The San Francisco Foundation's Great Communities Collaborative, Executive Director of the Urban Land Institute San Francisco, founding Executive Director of the San Francisco Housing Action Coalition, and founding Co-Director at City CarShare. Kate currently works to ensure the state's transportation policy is closely linked to an agenda of climate protection and affordable housing.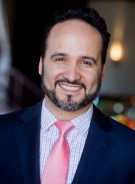 Guillermo Mayer
President + CEO
Public Advocates Inc.
Guillermo Mayer became President & CEO of Public Advocates Inc. in November 2013 after serving for more than 9 years on the organization's legal team. There, he specialized in litigation and advocacy to improve public transportation services in low-income communities and communities of color. An expert in transportation equity, Guillermo played leading roles in state and national policy campaigns to enforce civil rights in transportation decision-making, improve equitable outcomes in regional transportation planning, and secure greater funding for local bus service for transit dependent populations.
To learn more about Kate or Guillermo, visit our website.
Thank you to our amazing sponsors: