Location
Brookline Booksmith
279 Harvard Street
Brookline, MA 02446
Refund policy
Contact the organizer to request a refund.
Eventbrite's fee is nonrefundable.
Read on for important details for this live, in person Brookline Booksmith event.
About this event
This event is sold out.
Live and in person at Brookline Booksmith! Celebrate the paperback release of Hollywood Park with author and Airborne Toxic Event frontman Mikel Jollett!
This event will consist of a 30 minute reading and talk followed by a live meet & greet/book signing.
Register for the event!
This event is ticketed. Tickets are $22 and include entrance and a copy of Hollywood Park (paperback edition).
You may pick your book up at Brookline Booksmith after 5:30PM on 4/5/22. There will be a live signing at the end of this event.
Ticketholders will receive email updates with important details about the program, including safety requirements, cancellations, and book signing updates.
Can't make it? Get a book signed anyway!
Can't make it to the event? Preorder the book here to have it signed, and choose to have it held or shipped from the store!
Safety Requirements
The town of Brookline does not currently require masking indoors, but some of our events still do. We will update you on the masking requirements for this event as we receive them.
FOR INFORMATION ON ACCESSIBILITY AND COVID PRECAUTIONS, PLEASE SCROLL ALL THE WAY DOWN.
If you have trouble checking out, check the Eventbrite FAQ located here.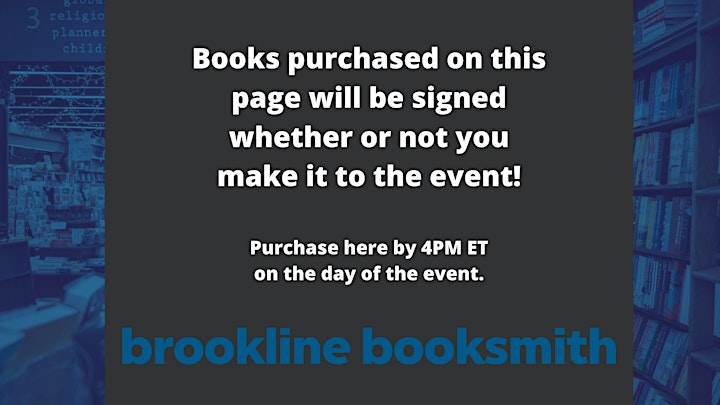 Hollywood Park
"A Gen-X This Boy's Life...Music and his fierce brilliance boost Jollett; a visceral urge to leave his background behind propels him to excel... In the end, Jollett shakes off the past to become the captain of his own soul. Hollywood Park is a triumph."
—O, The Oprah Magazine
Hollywood Park is a remarkable memoir of a tumultuous life. Mikel Jollett was born into one of the country's most infamous cults, and subjected to a childhood filled with poverty, addiction, and emotional abuse. Yet, ultimately, his is a story of fierce love and family loyalty told in a raw, poetic voice that signals the emergence of a uniquely gifted writer.
We were never young. We were just too afraid of ourselves. No one told us who we were or what we were or where all our parents went. They would arrive like ghosts, visiting us for a morning, an afternoon. They would sit with us or walk around the grounds, to laugh or cry or toss us in the air while we screamed. Then they'd disappear again, for weeks, for months, for years, leaving us alone with our memories and dreams, our questions and confusion.
So begins Hollywood Park, Mikel Jollett's remarkable memoir. His story opens in an experimental commune in California, which later morphed into the Church of Synanon, one of the country's most infamous and dangerous cults. Per the leader's mandate, all children, including Jollett and his older brother, were separated from their parents when they were six months old, and handed over to the cult's "School." After spending years in what was essentially an orphanage, Mikel escaped the cult one morning with his mother and older brother. But in many ways, life outside Synanon was even harder and more erratic.
In his raw, poetic and powerful voice, Jollett portrays a childhood filled with abject poverty, trauma, emotional abuse, delinquency and the lure of drugs and alcohol. Raised by a clinically depressed mother, tormented by his angry older brother, subjected to the unpredictability of troubled step-fathers and longing for contact with his father, a former heroin addict and ex-con, Jollett slowly, often painfully, builds a life that leads him to Stanford University and, eventually, to finding his voice as a writer and musician.
Hollywood Park is told at first through the limited perspective of a child, and then broadens as Jollett begins to understand the world around him. Although Mikel Jollett's story is filled with heartbreak, it is ultimately an unforgettable portrayal of love at its fiercest and most loyal.
Mikel Jollett is the author of the instant New York Times bestselling memoir Hollywood Park and is the frontman of the indie band The Airborne Toxic Event. Prior to forming the band, Jollett graduated with honors from Stanford University. He was an on-air columnist for NPR's All Things Considered, an editor-at-large for Men's Health and an editor at Filter magazine. His fiction has been published in McSweeney's.
About Brookline Booksmith
We are one of New England's premier independent bookstores, family-owned and locally run since 1961. We offer an extensive selection of new, used, and bargain books; unique, beautiful gifts; award-winning events series; and specialty foods. Every day, we strive to foster community through the written word, represent a diverse range of voices and histories, and inspire conversations that enrich our lives. Find more at brooklinebooksmith.com!
EVENT ACCESSIBILITY
This event will take place in Brookline Booksmith's Used Book Cellar, accessible only by stair. ASL interpretation may be provided (based on the availability of interpreters) but must be requested at least 2 weeks in advance of the event. Seats are general admission (first come, first served). Please email us at tickets@brooklinebooksmith.com as soon as possible if you require ASL interpretation, a guaranteed seat location, or other accommodations. We will do our best to serve your needs!
IMPORTANT NOTICE REGARDING COVID & IN-PERSON EVENTS:
Please note that any Brookline Booksmith in-person event may be canceled by the bookstore, publisher, or author based on concerns about health and safety around the time of the event. Wherever possible, any in-person appearance canceled due to COVID will be moved to the Brookline Booksmith Zoom as a Webinar at the same date and time, and all tickets & registrations will be transferred to the online event. Book signing details may change. Refunds may be requested in the case of a virtual pivot or event cancellation.