Description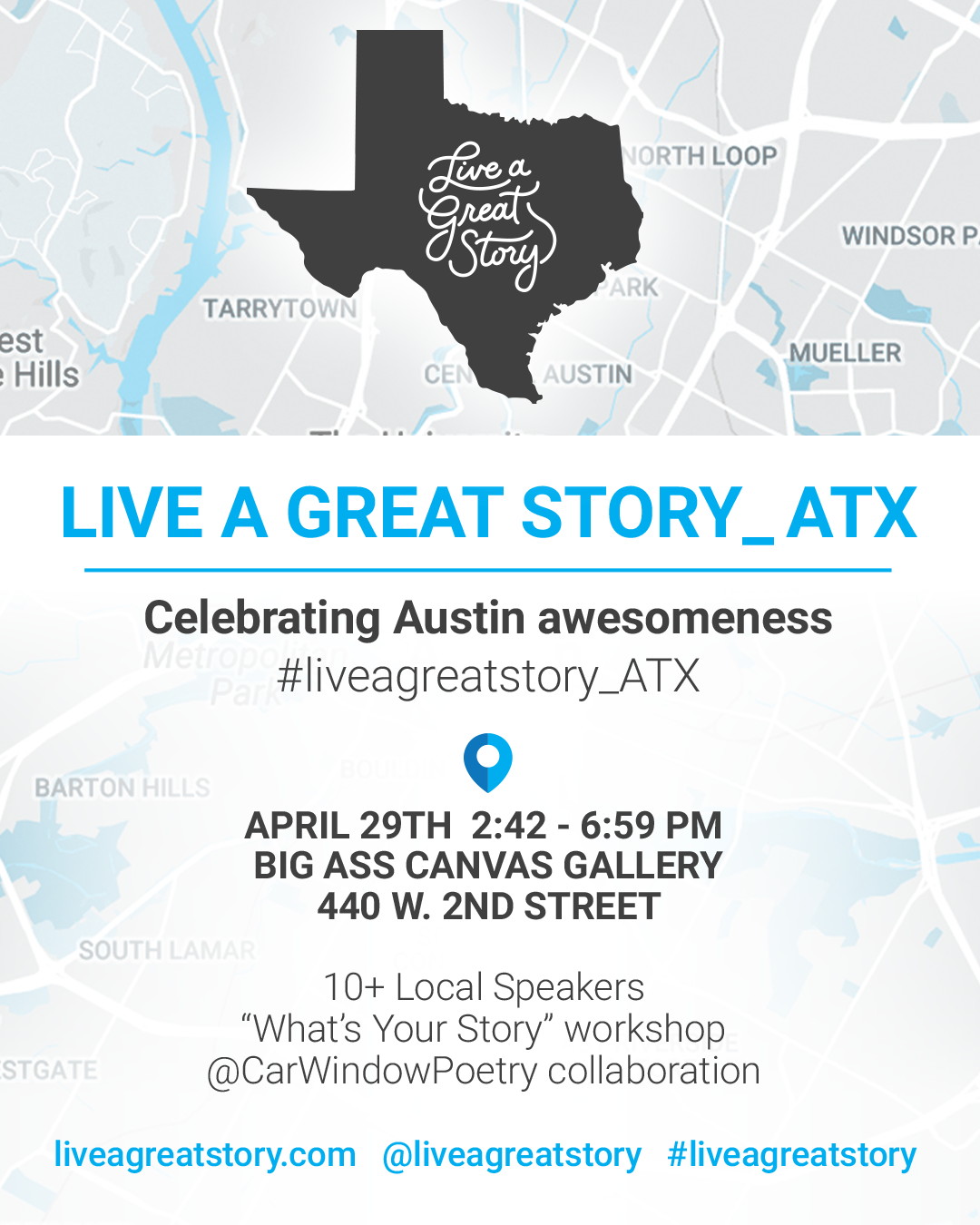 LIVE A GREAT STORY is celebrating Austin! Join us for a rad 4 hour-ish, conference style party bringing together movers and shakers from the Austin area. Come hang, connect with like minded people and get totally inspired to live a great story!

We will have four different blocks of Awesomeness. Here's a peek at our party plan:
2:42 - 3:00 Intro: Come have a few drinks, eat a few snacks, and make a few friends!

3:01 - 3:51 Part #1: Lightning Round With Austin Movers and Shakers. Find out all the super inspiring stories and rad businesses in the Austin area! (Including Foster ATX, Atlas Coffee Club, Sophie Kwok from Love Intently, Ruben Cantu CEO of Core Media Enterprises and more! Stay tuned for more announcements!)

4:02 - 4:48 Part #2 - Interactive Poetry Experience with Car Window Poetry

5:01 - 5:53 Part #3 - Guest Speaker on Inspiration. Here's your chance to turn dreams into goals!

5:59 - 6:54 Part #4 - Surprise :) It could be rock climbing (Probably not) or it could be baby bunnies (maybe). Come find out for yourself!

We'd love for you to come for the whole event but it's open to come and go as needed.

Admission includes a LIVE Inspiration Kit.