Live a Brighter Life | In-Person Train the Trainer Master Class

Tuesday, April 29, 2014 at 9:00 AM

-

Wednesday, April 30, 2014 at 5:00 PM (CDT)
Who's Going

Loading your connections...
3 of your friends are going.
Share it to get more people on board!
Share

Sara Haughty
San Francisco, California

Luke Picard
London, United Kingdom

Rick Vespucio
Florence, Italy
Event Details
"And the day came when the risk to remain tight in a bud was more painful than the risk it took to blossom." - Anais Nin

Are you a student of Live a Brighter Life (LABL), the 6-module open-source empowerment program for living? Perhaps you've heard about it and would like to know more. Or, you'e studied it already and want to go deeper because you know how powerful the work is. Maybe you're interested in this opportunity to become a teacher of the work, yourself! Whatever the reason is, you're in the right place.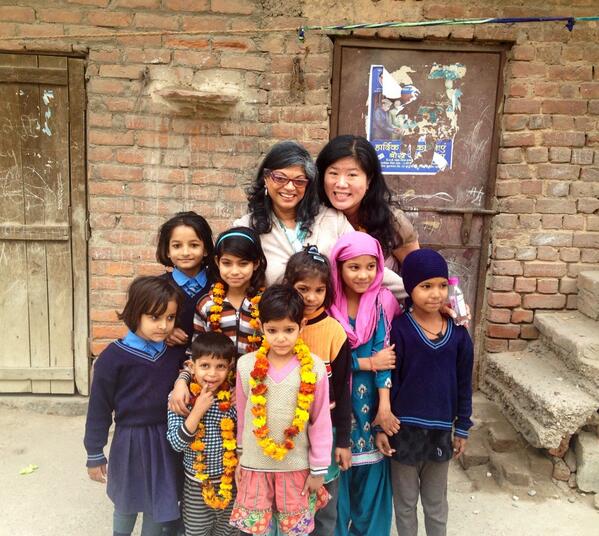 Over the last 5 years, LABL has been taught for free around the world to hundreds of individuals who, after experiencing extraordinary challenges, are ready to step up and claim their brighter lives.
To date, their experiences include, but are not limited to - bullying, power games, emotional abuse, domestic and gender-based violence. The individuals who've participated have been moms & doctors, teachers & business people, CEOs, law enforcement veterans, husbands and wives, both homeless and wealthy, abusers, survivors and more.
Based on leading evidence-based social science, 'Live a Brighter Life' was created by the Indrani's Light Foundation (ILF) a 501(c)3 dedicated to the eradication of gender-based violence in the world. 
By popular demand, the ILF is now pleased to open its doors to its inaugural teacher training in Austin, Texas in April 2014.  We call this program the TTT or 'train the trainer.'
During this 2-day training, the 6 modules will be taught to a new generation of teachers who, upon graduation from both the training and practicum portions of the program, will be able to:
integrate the lessons more fully into their own lives, studying and applying at a greater depth that lasts and evolves 
generate the stories from their own lives that will breathe life into the curriculum when they are in front of the room 
teach and present the lessons, formally or informally, with attribution and without alteration, to whoever they wish to teach it free of charge
apply to become an official Team Teacher under the umbrella of the Indrani's Light Foundation.
Note: If you wish to deepen your learning and do not intend to become a teacher of the program, you are more than welcome too! Just know that you'll also learn about being a great communicator and transmitter of the concepts along the way.
==========================
Before Registering to Join Us
==========================

If you haven't studied them already, please note the 6 modules of the Live A Brighter Life Program are prerequisites for entering the Train the Trainer Program on this page. Recordings totalling 12 hours are available free of charge at www.liveabrighterlife.eventbrite.com.
The specific modules cover:
Module #1: Setting Boundaries: Define Your Personal Space
Module #2: Saying No: Say 'Yes' to a New Way
Module #3: Letting Go: Uncover Your Self-Respect
Module #4: Finding Resilience: Uncover Your Self-Compassion
Module #5: Restoring Self: Stand in Your Divine Power
Module #6: Being Present: Reclaim Yourself Physically and Emotionally

Each recording is approximately 2 hours in length. These modules are what you will be learning to teach during the Train the Trainer program, and stand as an example to learn from. If you've listened to them before, you may find it of value to listen again through the lens of this question: "What do I need in order to teach this class well?' Interactive and experiential, sessions incorporate intellectual teaching, thought-provoking exercises, and simple yoga and meditation. 
==============================
How Train the Trainer (TTT) will work
==============================

WHO: A maximum of 20-30 individuals who have previously studied the Live a Brighter Life Program and have an interest in furthering the cause of eradicating violence in the world.  

WHAT: The training will be hands-on, multisensory and experiential, as well as highly personal, possibly intense and confrontive, but always safe and supported. Led by Indrani Goradia, Founder of the Indrani's Light Foundation, and Andrea Lee, Director of Strategic Planning, pre-event assignments and post-event reviews are included in this registration.  
WHERE: Austin, Texas, USA at a downtown hotel location - details will be provided after registration.

WHEN: Tuesday & Wednesday, April 29 and 30, 2014 - 900 AM - 500 PM both days.

WHY: A host of reasons, of which we hope you have some burning ones too. :-)

HOW: Please come in comfortable clothing suitable for stretching and light yoga at your discretion. Water and light refreshment along with recommendations for meals nearby will be available. You will be asked to sign a confidentiality waiver and media release, as the proceedings will be recorded for future training purposes. For comfort, we encourage you to go on a first-name basis when sharing or teaching during the live workshop. 
FEE: Until April 1, a one-time payment of $250 covers core expenses for the training, per person.*

The early-bird registration of $250 will expire on April 1, 2014 (not a joke!) Whatever spaces remain will be made available for $325 to reflect last-minute administration and other costs.

*Return of fees: If after completing the 2-day TTT workshop, you decide not to continue with the next step, which is the practicum, your tuition will remain $250 in exchange for the value received at the workshop. If after completing the 2-day workshop, you decide, and are accepted to complete the practicum, you will be guided and supported to participate in a fundraising activity for ILF. At that time, should you raise $250 or more (or $325 or more, depending on the timing of your registration) in funds towards ILF, you may request your personal tuition to be refunded.

===========================
The Working Agenda - April 29 & 30, 2014
===========================
DAY ONE - 900 AM - 500 PM - Modules 1, 2 & 3
1. The structure and flow of the Live a Brighter Life Program from a teaching perspective
2. The student demographic varies, but what do they have in common?
3. Baseline practice - Where are you now, what are you comfortable with and what's NOT comfortable?
4. Teaching by Example - What stories in your life will become your teaching stories? How to choose, choosing, and practicing. (Icebreaker)
5.  The Biggest Pitfalls - When things go off track and why, includes hands-on exercises
6. The Toughest Questions - Anger and you, safety as teachers, where you draw the line and how, including hands-on exercises
7. Practice sessions with supervision and peer support
8. Your Strengths and Weaknesses as teacher 
9. Using the Body, Mind and Spirit in the classroom
10. Journalling and reflection
DAY TWO - 900 AM - 500 PM - Modules 4, 5 & 6
1. Indrani's Story - the history, underpinnings and values of the Indrani's Light Foundation

2. The first students of Live a Brighter Life and their stories
3. The Biggest Opportunities - How much is enough, how much is too much
4. Confidentiality, Administration, Management, Reporting
5. Practice sessions with supervision and peer support
6. Where can YOU live a brighter life, to become a better teacher
7. Building relationships with shelters and other organizations to lead LABL
8. Fundraising and the greater benefit and bigger picture of the ILF mission, what the future holds
9. Final practice session with supervision and peer support
10. Journalling and reflection
Times, topics and order of topics subject to change. Teacher Training materials, including recordings, will be provided for further review.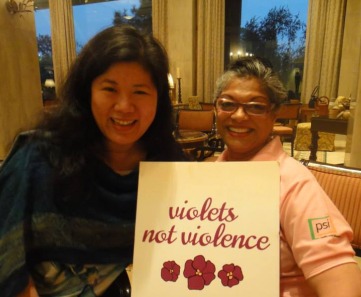 Note: Registration in this program includes subscription to the Indrani's Light Foundation online newsletter, including updates and information about ILF activities and future programs such as the "Violets not Violence" Fall BETA Vi-athlon. 
We are excited and delighted to invite you to join us on the mission to spread the possibility for a brighter life around the globe. Please help spread the word! We can't wait to make new friends along the way.
For any questions, just email stacie@indranislight.org. We'd be delighted to hear from you.
"I was excited, ecstatic when Indrani brought her workshop to our community. Our women had an opportunity to share space and stories, and came away with a deeper, more meaningful truth about themselves and the world they live in. I can't emphasize enough how important this work is." - Women's Center Program Director 
"I was at a precipice in life and could not think out of the box of my troubled waters. During those times I was invited to attend Indrani's workshops! It seems they have given me the resilience, positive energy and a different perception of viewing the world and solving my problems. Indrani definitely gave me the energy to redefine and assemble my existence once more, to fight and win solutions to my problems MY WAY." - Women's Shelter client
=========
Next Steps
=========

And now, it's time for next steps. Time to breathe deeply and affirm from within. Then here are the steps:
1. Registration starts at the top of the page with the bright green 'Order Now' button. Click it to register and reserve your seat. If you encounter any difficulties, or wish to be placed on the waiting list, please email stacie@indranislight.org. 
2. Once registered, we'll send you venue info, an intake form to document your teaching experience and special interests, if any, and a reading list plus assignment to prepare for our time in Austin. Please allow for at 3 hours of focused time for preparations - your training experience with us will be abundantly more useful if you do.
3. Finally, after the 2-day training is over, we will send you an intake and reflection sheet, plus evaluation form & practicum information that will be the final pieces of the TTT.
That's it! We're excited to see you on the other side, and in Austin at the end of April!

================================================
More Info About Your Teachers & Indrani's Light Foundation
================================================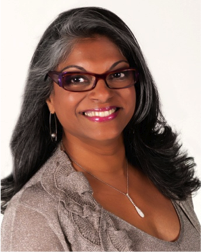 Indrani's Light Foundation, founded by Indrani Goradia, is a nonprofit foundation dedicated to providing solutions to Gender Based Violence. Over the past ten years, ILF has partnered with various organizations to bring health, strength and wellness to women in need. ILF has recently partnered with PSI.org and The Bill and Melinda Gates Foundation to begin the pilot project, WAJOOD, on reducing Gender Violence in Delhi, India and in Port of Spain Trinidad, and continues to forward the work in North America.
Indrani is a speaker, an author, and an activist, she is most proud of her roles of wife and mother. Herself a victim of domestic violence as a child and young adult, she has worked tirelessly to help parents understand the devastating effects that domestic violence has on children.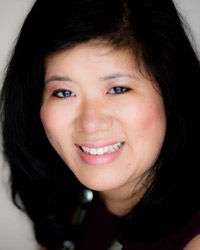 As ILF's Director of Strategic Planning, Andrea Lee is also Founder and Head Coach of Wealthy Thought Leader (WTL) a small business coaching & training company dedicated to the manifestation of ground-breaking, and sometimes underdog, entrepreneurial ideas through personal excellence. Andrea is an in-demand speaker and mentor, and advocate for self-worth and empowerment, essential ingredients in leadership of all kinds.

Given her personal background as the eldest daughter in a Taiwanese immigrant family, ILF's mission is particularly dear to Andrea's heart. She is delighted by the partnership between ILF and WTL, and how it's accelerating the spread of the Live a Brighter Life program in the world. 
=====================================
Anticipated & Frequently Asked Questions
=====================================
Question: I'm interested in teaching for ILF. What will that entail?
Answer: Thank you so much for your interest! We are currently creating the opportunities to bring on Team Teachers. Please note that due to the liability and risk involved in bringing on teachers under our name, there will be further steps required in addition to the training above. The first of these will be a practicum that is scheduled for BETA the first week of October 2014 in Victoria, British Columbia. From there, the opportunities and requirements for teaching for ILF will be further developed. 

Thank you for understanding that we are building as we go in the face of demand, for the first time. We appreciate your patience. Please note that there is not an anticipated cash compensation associated with possible Team Teacher positions.  

Question: Even if I don't go ahead with becoming an ILF Team Teacher, can I still use the material to teach?
Answer: Yes, the Live a Brighter Life modules are licensed under Creative Commons which means we are granting you the ability to teach the modules as is, without changes, with attribution to ILF and at no cost to students. Once you've finished the 2-day workshop in Austin with us, you'll be equipped to do this.
Question: I'm also attending (or considering attending) the Wealthy Thought Leader Midas Touch workshop in Austin on May 1-3. Are you guys coordinating the logistics?

Answer: Yes. The venue is the same, and the schedule meshes for the best bang for your buck from your trip. After the TTT is complete at 500 PM on Wednesday April 30, you will be free to rest, reflect and nourish yourself thoroughly before the WTL workshop begins in the evening of May 1.
Question: I've heard about the "Violets, not Violence" Vi-Athlon being planned. Any details available?
Answer: Yes! The Vi-Athlon idea has begun to take shape, and a BETA run of this event will take place in Victoria, BC, Canada in the first week of October 2014. As a TTT participant, you will be invited to this exciting gathering. The Vi-Athlon will have fundraising, community-building, consciousness-raising and FUN, healthy compoenents. It will also be where the final practicum will take place for those eligible who want to become official Team Teachers for ILF. More details soon.
Question: Will you be video-streaming the Train-the-Trainer program?
Answer: No. While we could invest in live-stream technology, the nature of the workshop is hands-on, and we cannot assess your abilities when we aren't in the same room as you. We wish we could, but, it's just not possible with this material. We definitely hope you'll consider joining us in person in Austin!
Question: I'm very fascinated by the work of Indrani's Light Foundation and find it inspiring. Will I learn more about this at the workshop?
Answer: YES. There is a lot of ripe learning in the story of how things are unfolding for ILF right now. The TTT is the perfect place for us to share what's happening, why, and hopefully transmit some of that wisdom to your mission in life AND give you more teaching material.
Question: I'm a man and I'm very interested in the training. Am I welcome?
Answer: No holds barred, YES. In fact, you will not be alone at the workshop - we welcome men and women with no preconceptions and extend the same safety, respect and honor for your desire to make the world a better place beginning with you. We deeply appreciate that there are no stereotypical roles in the tragedy of domestic and gender-based violence and hope you will join us in eradicating it without prejudice.
Got another question? We would love to hear from you. Just email stacie@indranislight.org!
When & Where

Austin

Austin, TX


Tuesday, April 29, 2014 at 9:00 AM

-

Wednesday, April 30, 2014 at 5:00 PM (CDT)
Add to my calendar
Organizer
Indrani's Light Foundation
Live a Brighter Life | In-Person Train the Trainer Master Class