LIVE, 4-Week, Interactive Master Class on Mastering Daily Habits with Gretchen Rubin and Habit Design®
Description
UPDATE (4/22/15): Thanks to an anonymous co-sponsor, we just reduced General Admission by 30%! We are almost sold out, however, so be sure to RSVP quickly!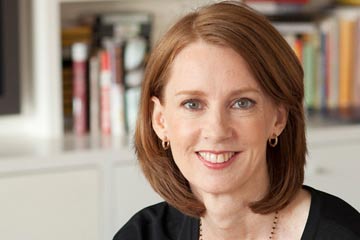 We are thrilled to announce an exclusive, unique interactive four-week master class developed in partnership with Gretchen Rubin and Crown Publishers, based on Rubin's newly release book, BETTER THAN BEFORE: Mastering The Habits of Our Everyday Lives. This book helps you better understand yourself and offers you strategies you can use to help truly change your habits for the better.
Gretchen Rubin is one of the world's most influential writers on happiness and habits, and is known best for her #1 New York Times bestselling book, The Happiness Project, which started over 2 Million people around the world on their own path to become happier.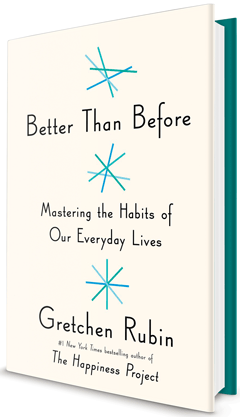 ABOUT THE BOOK:
How do we change? Gretchen Rubin's answer: through habits. Habits are the invisible architecture of everyday life. It takes work to make a habit, but once that habit is set, we can harness the energy of habits to build happier, stronger, more productive lives. So if habits are a key to change, then what we really need to know is: "How do we change our habits"?
Better than Before answers that question. It presents a practical, concrete framework to allow readers to understand their habits--and to change them for good. Infused with Rubin's compelling voice, rigorous research, and easy humor, and packed with vivid stories of lives transformed, Better than Before explains the (sometimes counter-intuitive) core principles of habit formation. Along the way, Rubin uses herself as guinea pig, tests her theories on family and friends, and answers readers' most pressing questions--oddly, questions that other writers and researchers tend to ignore:
Why do I find it tough to create a habit for something I "love" to do?

Sometimes I can change a habit overnight, and sometimes I can't change a habit, no matter how hard I try. Why?

How quickly can I change a habit?

What can I do to make sure I stick to a new habit?

How can I help someone else change a habit?

Why can I keep habits that benefit others, but can't make habits that are just for me?
Whether readers want to get more sleep, stop checking their devices, maintain a healthy weight, or finish an important project, habits make change possible. Reading just a few chapters of Better Than Before will make readers eager to start work on their own habits--even before they've finished the book.
ABOUT THE MASTER CLASS:
This interactive online class provides a number of exclusive, exciting ways to delve deeper into the strategies found in BETTER THAN BEFORE and takes the concept of a "book club" to a whole new level (think "Book Club 2.0"!):
EXCLUSIVE 50% DISCOUNT OFF either the hardcover or Kindle version (you choose). Cheaper than Amazon Prime!
3 weekly live online moderated group discussions going beyond the book, where you will have the opportunity to engage with your fellow readers in individual & group exercises and discuss the book in more detail. One of these will be a...
LIVE online moderated group Q&A directly with the author, Gretchen Rubin:

Gretchen will be joining us live on May 20th!
Go beyond the "Better Than Before" personal diagnostic survey with specific tips and exercises: not only determine which of the "Four Tendencies" you are (i.e., "Upholder", "Questioner", "Obliger", or "Rebel") but learn and practice key tactics & strategies for success given your tendency, then share your results with others sharing the same tendency in the group.
For New York City-area subscribers: In-person master class with Gretchen on May 13th, in Manhattan. Join your fellow participants in a live Q&A session with Gretchen! This is included in Early-Bird or General Admission, but may be purchased ala carte (see ticket options). Thanks to our friends at Wix for hosting!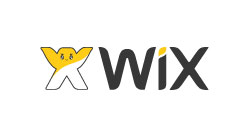 For San Francisco/Bay Area subscribers: An interactive "viewing party" on May 20th, 6 PM Pacific. Watch and engage with Gretchen along with your fellow subscribers!

This is included in Early-Bird or General Admission, but may be purchased

ala carte (see ticket options). Thanks to our friends at Adaptive Path for hosting!
Note: This program is limited to participants in the domestic U.S. only.
EARLY REVIEWS:
"Gretchen Rubin combines deep research and observations from her own life to explain how habits emerge and--more important--how they can change. It's indispensable for anyone hoping to overhaul how they (almost unthinkingly) behave."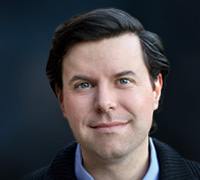 Charles Duhigg, New York Times bestselling author of The Power of Habit

"Filled with insights about our patterns of behavior, Better Than Before addresses one of life's big and timeless questions: how can we transform ourselves? In a way that's thought-provoking, surprising, and often funny, Gretchen Rubin provides us with the tools to build a life that truly reflects our goals and values."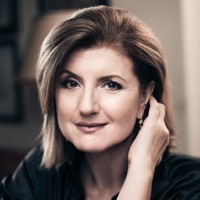 Arianna Huffington, founder of the Huffington Post and New York Times bestselling author of Thrive
Produced by Habit Design®, the leading habit training community.

Frequently Asked Questions (FAQ):
Q: How will I receive the discounted book and online login instructions?
A: Once the registration process is complete, each "Pre-Registered", "Early-Bird" or "General Admission" registrant will be shipped the book (note: postal delivery takes 3-5 days). Login instructions to the webinar series will be provided via email in advance of the beginning of the webinar series.
Q: What are the weekly expectations for registrants?
A: Each week the group will be emailed a brief online survey tailored to just that week's online session. Obviously, you'll get more out of it if you read the book beforehand as well, but what you contribute during the group discussions is entirely up to you.
Q: Who will be moderating the online discussions?
A: Michael Kim, the CEO & Founder of Habit Design®, will be moderating and facilitating each webinar.
Q: What are the dates & times that the online discussions/book club will be conducted?
A: They will be a maximum of 60 minutes each and conducted from Thursday April 30 (6-7 PM Eastern), Thursday May 7 (6-7 PM Eastern), and Wednesday May 20 (9-10 PM Eastern). If there are sufficient requests to do so, in the spirit of accommodating the most people, we may adjust the start time. We won't be able to know definitively until registration closes and we get a sense of the geographic distribution of participants.
Q: Which online master class/discussion will feature Gretchen's participation?
A: Currently, plans are to have her join us for the 5/20 webinar. Note: this specific webinar will be scheduled to start at 9:00 PM Eastern to accommodate her schedule.
Q: As a NYC-based subscriber, I would like to attend Gretchen's in-person master class. If I am unable to attend, can I get a partial refund or transfer my spot?
A: Since the NYC venue has limited seating, admission will be on a first-registered, first-reserved basis. So, be sure to register quickly if you're interested! Transfers or partial refunds are not available.
Q: What are the technical requirements for joining the online discussions?
A: The live online discussions will be conducted over the Internet via the GoToMeeting platform. Since audio & video will be used, it is strongly encouraged to have a broadband connection.
Q: Is my registration transferrable or refundable?
A: Registration is non-transferrable to others. If for some unforeseen circumstance, the class cannot be conducted at all, a partial refund will be sent to all paid subscribers (minus the cost of the book).
Q: How can I contact the organizer with any questions for either the organizer or for Gretchen?
A: Feel free to email us at admin@habitdesign.org
Q: If this is "Book Club 2.0", where's the wine?
A: Feel free to imbibe while you're online with us, just have a designated typist. ;-)