Live 2 Lead Cedar Valley 2018 Simulcast Encore Event (SHRM PDC Opportunity)

Friday, October 26, 2018 from 8:00 AM to 4:00 PM (CDT)
Event Details
Leadership is the one thing that knows no boundaries.  It doesn't care about age, ethnicity, economic background, 
or even gender.  You don't have to wait for the title, keys or next promotion to be a leader.  It is about building your influence in your home, your workplace and your community in a way that makes a positive impact.  Whether you are 8 or 80, you can grow your leadership skills and make a difference starting now!

With unemployment at an all-time low, it is essential that you are attracting and retaining key talent by supporting a growth environment.  This starts with providing opportunities for your team to show up at their best.
During this event, you will:
Learn from some of the worlds top experts on leadership, workplace performance, communication, and culture, as well as some of our local experts.
Network with top talent in the Cedar Valley.
Explore the future of leadership in the Cedar Valley.
Get inspired and motivated to accomplish great things in your business.
Be equipped to develop your team and retain your top talent.
Gain new tools to take back that you can easily and immediately implement with your team to boost your results.
Here is what a few of the attendees in October had to say:
"Making an investment in other people is like a business.  When you put stock into something or you put an investment into other people, you get that in return"
"It isn't a matter of what profession you're in, or even if you're a boss or you're an employee, everybody has something to learn in order to help them become more successful and to help them become a leader and help other people become leaders and achieve their goals."
 "It opened my eyes to what type of leader that I wanna try to become, both professionally in my job and also even volunteer at my church or at home."
This event will inspire your team to see themselves and each other in a whole new light.  

Being a leader isn't about being in charge, it is about taking care of those in your charge.  You have a responsibility to those in your community to bring the best out of your team by equipping them for success!
Featured Speakers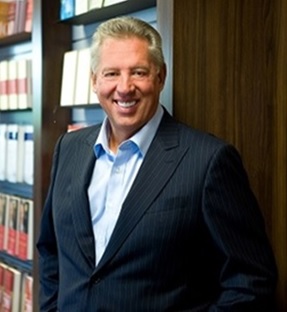 JOHN C. MAXWELL
Leadership expert, bestselling author, and coach

John C. Maxwell, the #1 New York Times bestselling author, coach, and speaker who has sold more than 26 million books, was identified as the #1 leader in business by the American Management Association and the world's most influential leadership expert by Business Insider and Inc. magazines in 2014. In that year, John also received the Mother Teresa Prize for Global Peace and Leadership from the Luminary Leadership Network. His organizations – The John Maxwell Company, The John Maxwell Team, and EQUIP – have trained more than 6 million leaders in every nation.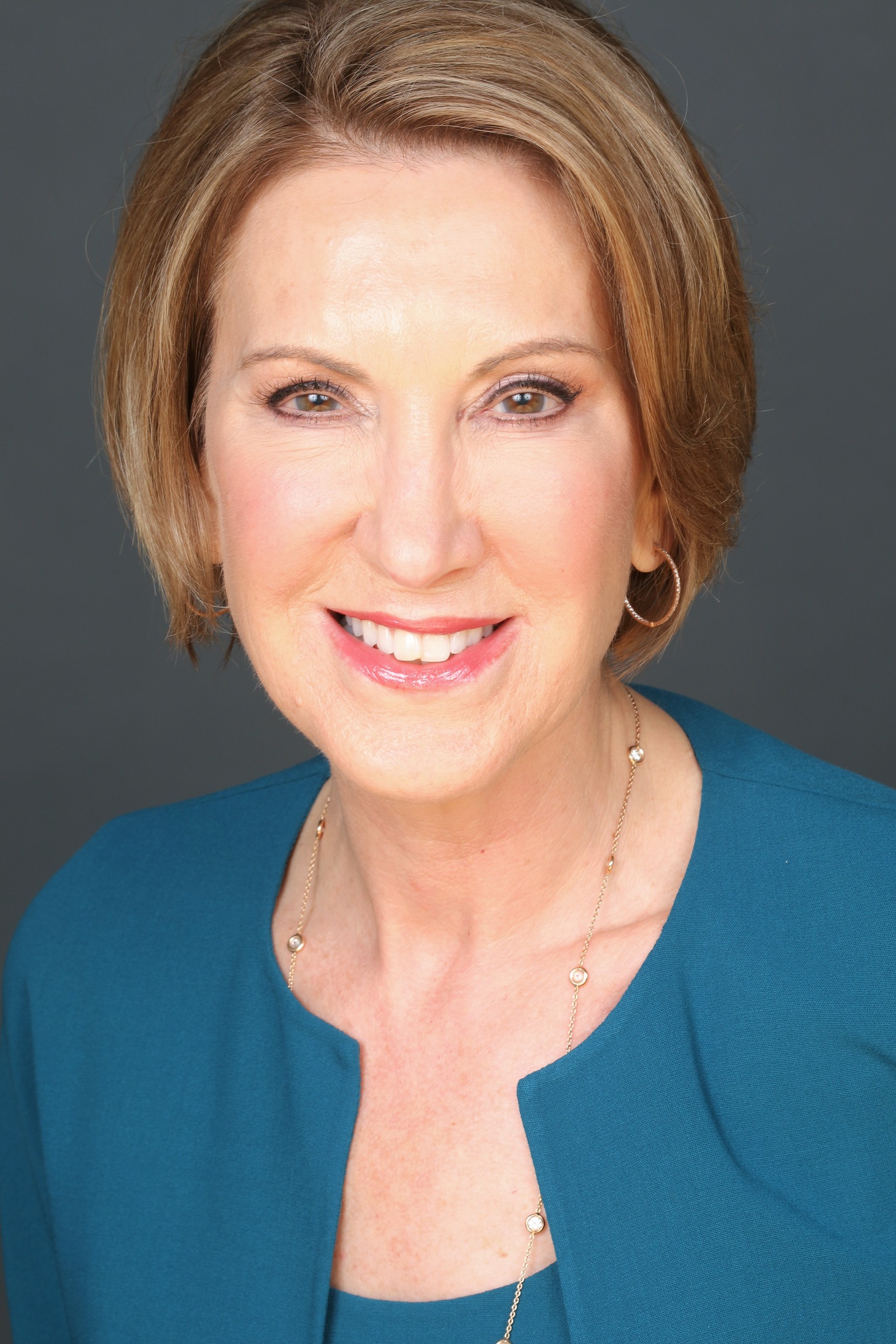 CARLY FIORINA
Founder and Chairman of Unlocking Potential

Carly is a true leader and a seasoned problem-solver. She is a passionate, articulate advocate for entrepreneurship, innovation, and effective leadership. Carly started out as a secretary for a small real-estate business and eventually became the first woman ever to lead a Fortune 50 company. Carly was recruited to lead HP in 1999, during the worst technology recession in 25 years. While there, she re-focused the company on innovation and market leadership again. Under Carly's leadership, revenues grew, innovation tripled, growth quadrupled, and HP grew to be one the 11th largest company in the U.S.

After leaving HP, Carly focused her efforts on giving back. Prior to announcing her candidacy for the Republican nomination for President in 2015, she served as the Chairman of Good360, the world's largest product philanthropy organization, and as Chairman of the Opportunity International, a Christian-based organization that lifts millions out of poverty around the glove through micro-finance. She also founded the One Woman Initiative in partnership with Secretary of State Condoleezza Rice, to engage and empower women in Pakistan, Egypt, India and the Philippines through increased access to economic opportunity.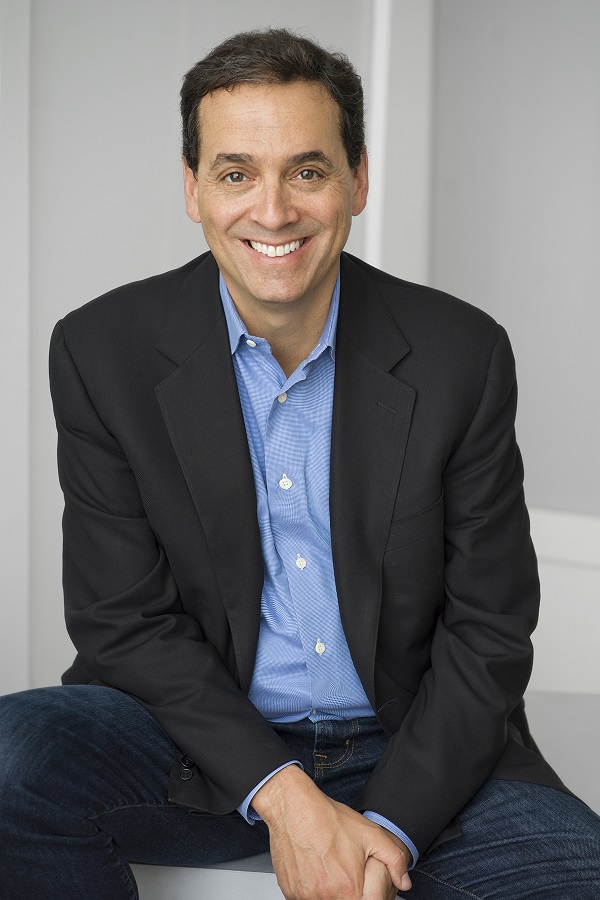 DANIEL PINK
Best-Selling Author, To Sell is Human: The Surprising Truth About Moving Others, Drive and A Whole New Mind

Daniel H. Pink is one of the best-selling nonfiction authors of the last decade. His books on work, business, and behavior have been translated into 35 languages and have sold more than 2 million copies worldwide.

His books include:

When: The Scientific Secrets of Perfect Timing (January 2018), which explores the science of timing in our lives.

To Sell is Human: The Surprising Truth About Moving Others. A #1 best seller on The New York Times, The Wall Street Journal, and The Washington Post lists and winner of the American Marketing Association's Berry Book Prize for the year's best book on marketing.

Drive: The Surprising Truth About What Motivates Us. #1 New York Times best seller. 159 weeks on The New York Times best seller lists. National bestseller in Japan and the U.K.

A Whole New Mind: Why Right-Brainers Will Rule the Future. 96 weeks on The New York Times best seller lists. Freshman Read at several US colleges and universities. In 2008, Oprah Winfrey gave away 4,500 copies of the book to Stanford University's graduating class when she was the school's commencement speaker.

The Adventures of Johnny Bunko: The Last Career Guide You'll Ever Need. The first American business book in the Japanese comic format known as manga and the only graphic novel to appear on the BusinessWeek best seller list. Names an American Library Association best graphic novel for teens.

Free Agent Nation: The Future of Working for Yourself. Washington Post best seller. Named by the U.S. Department of Labor as a Book that Shaped Work in America over the last 100 years.

Pink was host and co-executive producer of Crowd Control, a National Geographic Television series on behavioral science. He also appears frequently on NPR's Hidden Brain, the PBS NewsHour, and other TV and radio networks in the US and abroad.

He has been a contributing editor at Fast Company and Wired as well as a business columnist for the Sunday Telegraph. His articles and essays have also appeared in The New York Times, Harvard Business Review, the New Republic, and other publications. In 2007, he was a Japan Society Media fellow in Tokyo, where he studied the country's massive comic industry.

In 2015, London-based Thinkers50 named his, alongside Michael Porter and Clayton Christensen, as one of the Top 10 business thinkers in the world. His TED Talk on the science of motivation is on of the 10 most-watched TED Talks of all time, with more than 19 million views. His RSA Animate video about the ideas in his book, Drive, has collect more than 14 million views.

He currently serves on the advisory boards of Hubspot, Heleo, Betterment Institutional, and RiseSmart.

Before venturing out on his own nearly 20 years ago, Pink worked in serval positions in politics and government, including serving from 1995 to 1997 as chief speechwriter to Vice President Al Gore.

He received a Bachelor or Arts degree from Northwestern University, where he was a Truman Scholar and was elected to Phi Beta Kappa, and a Juris Doctor degree from Yale Law School. He also received honorary degrees from Georgetown University, The Pratt Institute, the Ringling College of Art and Design and Westfield State University.

Pink and his wife live in Washington, D.C. They have three children – a college sophomore, a high school senior and an eight grader.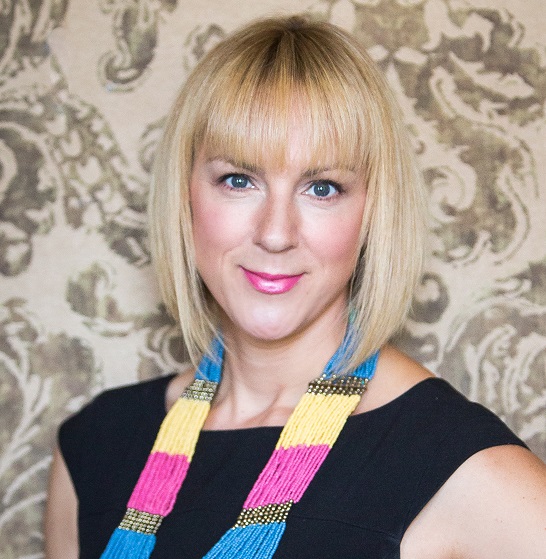 DEBRA SEARLE, MBE
Professional Adventurer and Serial Entrepreneur

Debra Searle is a professional adventurer and serial entrepreneur. Her expeditions have included rowing solo and unsupported across the Atlantic and sailing around Antarctica. As well as other expeditions across the globe, she has also launched four companies, is a published author, has worked as a host for the BBC and won gold medals for Great Britain at World Championship level. Debra's spirit of adventure gained her an MBE from Her Majesty the Queen and a place on the board of The Duke of Edinburgh's Award. She later co-founded the Business Women's Network Forum which meets at Buckingham Palace.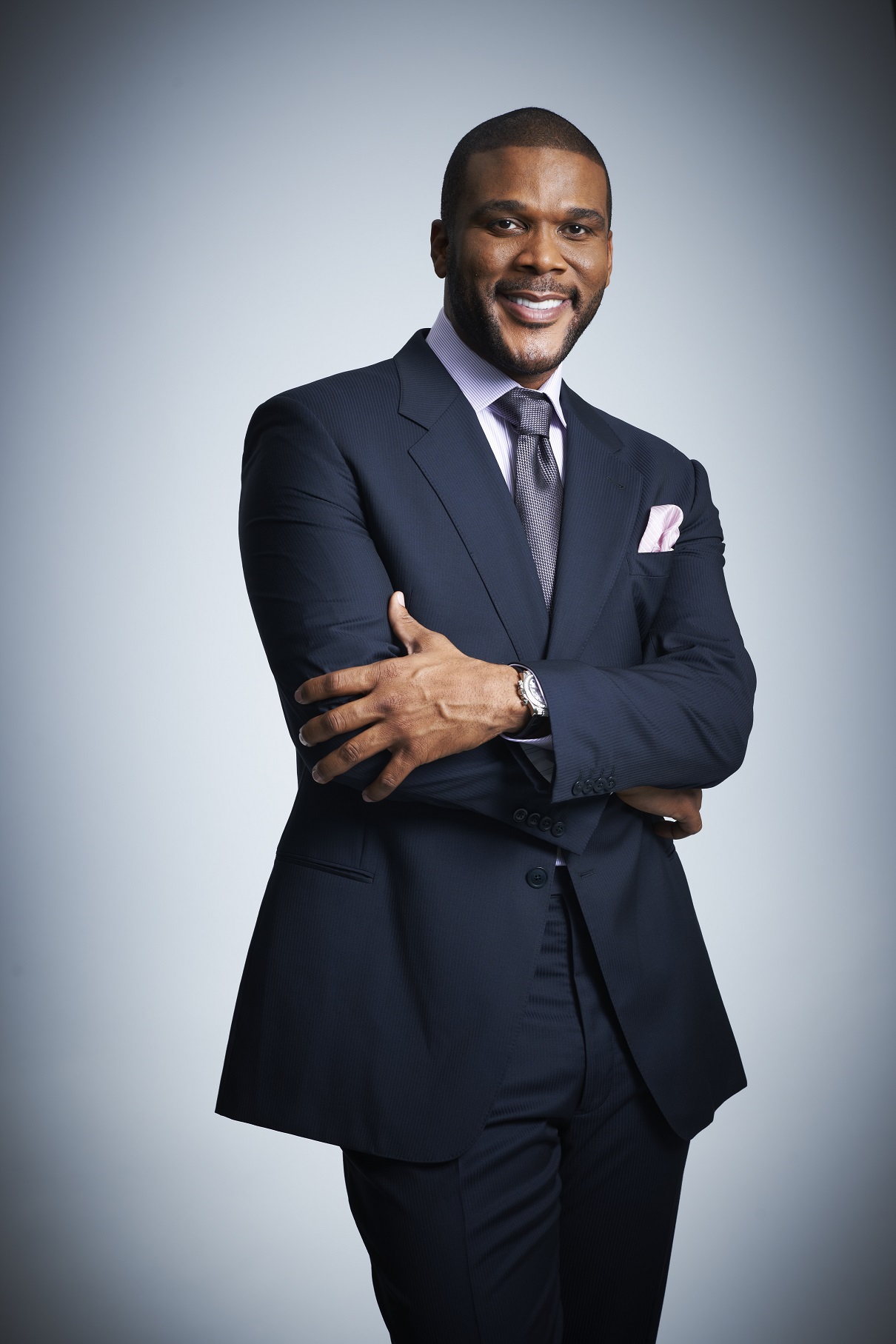 TYLER PERRY
World-renowned filmaker, actor, entrepreneur, and philanthropist
Tyler Perry is an established American actor, director screenwriter, producer, playwright, author and philanthropist.  Tyler started his career writing plays, many of which later became the inspiration for this film projects and included the introduction of the iconic character, Madea.  Tyler's first feature film, Diary of a Mad Black Woman, debuted at number on nationwide in 2005.  In the decade since, the 18 films directed by Tyler have all been met with massive commercial success and grossed nearly $2 billion.  He has also stepped on the other side of the camera for other dirctors including David FIncher for Gone Girl, Rob Cohen for Alex Cross, Dave Green for Teenage Mutant Ninja Turtles: Out of The Shadows, and helped release Academy Award-nominated Precious as Executive Producer.  Tyler has also made an indelibe mark in the television space.  In 2007, he debuted the TBS series "House of Payne" which broke cable rating records, and later launched the equally successful "Meet the Browns" on the same network.  In late 2012, Perry partnered with Oprah Winfrey to bring scripted programming to her cable network, OWN, with For Better or Worse, Love Thy Neighbor, If Loving You is Wrong, The Paynes, and The Haves and The Have Nots, which continues to break ratings.  In July 2017, Perry continued to grow his empire by announcing a mega multiyear content partnership with Viacom covering TV, film, and short form video projects.  In addition to currently working on his television series, in Fall 2017, Tyler released a book, Higher is Waiting, and the feature film sequal to his box office hit Boo! A Madea Halloween, which took top spot at the box office on opening weekend.  Next up Perry is set to release Nobodys, Fool starring Tiffany Haddish with Paramount and A Madea Family Funeral with Lionsgate which will bring his popular character back to the big screen.  Perry also recently completed production on Adam McKay's untitled feature film about Dick Cheney, in which he will play "Colin Powell."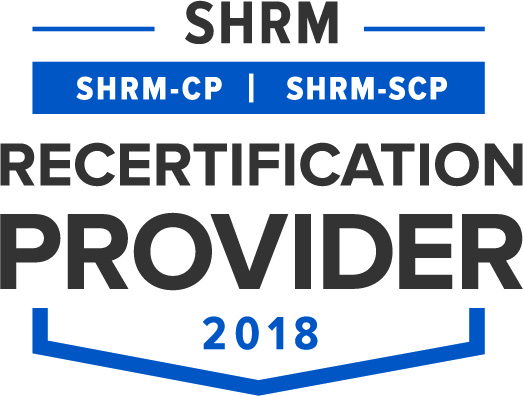 The 2018 Live2Lead event has been approved for 3.75 Professional Development Credits (PDCs) through the Society for Human Resource Management (SHRM).

Have questions about Live 2 Lead Cedar Valley 2018 Simulcast Encore Event (SHRM PDC Opportunity)?
Contact Heather Marquez
When & Where

HILTON GARDEN INN
7213 NORDIC DRIVE
Cedar Falls, IA 50613


Friday, October 26, 2018 from 8:00 AM to 4:00 PM (CDT)
Add to my calendar
Organizer
After a couple of months as a retail cashier, at 16 Heather quickly found out through trial by fire there was more to being a leader than a title and a set of keys. This experience began her lifetime quest to build her leadership skills and help others develop theirs.
Now, with more than 25 years of management, leadership, and training experience, Heather's mission is to help others realize their purpose and passion through collaboration that will unlock their leadership potential. She supports business leaders by equipping them with the skills needed to increase employee engagement and build a positive company culture.
Heather can identify with the challenges business leaders face because, for 20 years, she held management and training positions in large corporations. As an executive and area training manager for a major retailer, she trained other executives, department leaders, and associates using corporate and professional training programs. She left the corporate world to focus exclusively on helping others develop on their journey of personal and professional growth.
Heather uses the best leadership and productivity methods and tools available to achieve results: she is a John Maxwell Team Certified Coach, Speaker, and Trainer; ThinkBuzan Mind Mapping Instructor; Certified Human Behavior Specialist; and an ActionCOACH.
She helps individuals and teams drive results and overcome obstacles in a creative, growth driven manner in workshops, seminars, and one-on-one coaching. She has facilitated training and development for retail, government, religion, technology, and service providers, putting in place the foundation for well-connected teams dedicated to the success of their organization.