Description
This is a free event hosted by AustinUP, the City of Austin Commission on Seniors and the LBJ School of Public Affairs to explore policy and planning for an Age-friendly Austin.


---
Livability for Longevity Symposium 2019
Wednesday, April 3, 2019
8:30 a.m. - 1 p.m.
Bass Lecture Hall, LBJ School of Public Affairs
Located on the lower level of Sid Richardson Hall (SRH)
2315 Red River St.
Austin, TX 78712-1536
Agenda:
8:30 a.m.: Registration
9 a.m.: Welcome and Opening Remarks: Council Member Alison Alter, City of Austin, with introduction by Shadhi Mansoori, LBJ School
9:15 – 10 a.m.: Presentation: "Building an Intergenerational Metropolis in the City of Austin: Findings and Recommendations" led by Professor Jacqueline Angel, Alex Abbott and Emma Nye, LBJ School
10 a.m.: Break
10:15 – 11:15 a.m.: Panel Discussion "Policy and Planning for an Age-friendly Austin" Real-world insight about the opportunities and challenges of policy implementation toward an age-friendly Austin, i.e., how do we expand the conversation and what's it going to take to bring about meaningful change?
Co-Moderators: Patricia Hart and Katy Quan, LBJ School. Panelists: Janee Briesemeister, Chair, City of Austin Commission on Seniors; Adam Hauser, President and CEO, Meals on Wheels Central Texas; Annette Juba, Deputy Director, AGE of Central Texas; Larry Wallace, Enterprise Chief Administrative Officer, Central Health

11:15 – 11:45 a.m.: Audience Interactive Polling led by Gaby Mordi, LBJ School
11:45 a.m. – 12 Noon: Closing Remarks from Jesús Garza, Former CEO, Seton Healthcare, with introduction by Angela Evans, Dean, LBJ School

12 Noon: Audience feedback and follow-up over lunch (Boxed lunches provided.)
1 p.m.: Symposium ends


---
Guest Speakers

Alison Alter, PhD proudly serves as the District 10 representative on the Austin City Council. With more than 20 years of experience as a professor, small business owner, innovator and community activist, Dr. Alter brings to Council a wealth of academic and practical knowledge. After completing her undergraduate education at Stanford University, Council Member Alter went on to earn her Ph.D. in political economy and government from Harvard University. She has since held various leadership roles across the country, including director of the Center for World Affairs and Global Economy at the University of Wisconsin-Madison and director of strategy for the Dell Social Innovation Challenge. Having been asked to run for office by the community, Council Member Alter champions civic engagement and public discourse among diverse perspectives. She sees government as a force for positive change.

Janee Briesemeister is an independent consultant with more than 25 years of experience in consumer advocacy, policy development and advocacy issue campaigns on the state and national levels. While at AARP, Briesemeister was responsible for supporting AARP's state offices on consumer-oriented legislative and regulatory advocacy for affordable utility service, including home energy, telecommunications, water and wastewater. Currently, she serves as chair of the City of Austin Commission on Seniors and vice chair of the City of Austin Joint Inclusion Committee.

Angela Evans became dean of the LBJ School of Public Affairs in 2016. She joined the LBJ School as a clinical professor of the practice of public policy after serving for 40 years in public service to the U.S. Congress. During the last 13 of these years, she was the deputy director of the Congressional Research Service, leading major organizational changes that enhanced the research capacity of the service and improved the effectiveness of critical operations.

Jesús Garza is a retired president and CEO of Seton Healthcare Family, a member of Ascension. Prior to joining Seton, Garza was deputy general manager for the Lower Colorado River Authority, following his eight years of service as city manager for the City of Austin. Garza serves on the University of Texas at Austin LBJ School of Public Affairs Advisory Council, Hispanic Chamber of Commerce, Christus Spohn Board in Corpus Christi and St. Vincent's Board in Santa Fe. He is a graduate of the University of Texas at Austin.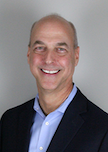 Adam Hauser, president and CEO, Meals on Wheels Central Texas, has been a part of Meals on Wheels for more than 30 years. He serves on the Meals on Wheels Association of Texas Board, the Opportunity Austin 4.0 Steering Committee of the Greater Austin Economic Development Corporation and the City of Austin's Commission on Seniors. Additionally, Hauser co-chairs the One Voice Central Texas Public Policy Committee.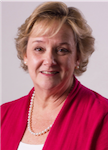 Annette Juba, LCSW, deputy director of AGE of Central Texas, is a committed care professional and a leading expert on dementia and caregiving issues. With more than 20 years of experience working to support older adults and their families in Central Texas, she has served in such varied positions as director of the Greater Austin Cares respite collaboration, co-director of New Connections, staff social worker at Westminster Manor, past co-chair of the Aging Services Council, and a facilitator for numerous support groups.

Larry Wallace is the Enterprise Chief Administrative Officer at Central Health. He has more than 30 years of experience developing and leading integrated health care operations. Before joining Central Health, Wallace was an executive at John Peter Smith Hospital (JPS) in Fort Worth. Before JPS, Larry worked at The University of Texas Health Science Center in Dallas, as well as Parkland Hospital.


---
Research Team, LBJ School of Public Affairs

Alex Abbott is a dual-degree Master of Public Affairs and Master of Public Health candidate at the University of Texas at Austin. She received her bachelor's degree in Communication Studies from the University of Texas at Austin. Alex currently works as a researcher and consultant on the Delivery System Reform Incentive Payment (DSRIP) Program at Austin Public Health.

Jacqueline L. Angel, PhD is Professor of Public Affairs and Sociology at the University of Texas at Austin. Her research examines health and retirement issues in the U.S., with a focus on older minorities, immigration processes, and the impact of social policy on the Hispanic population and Mexican-American families. Dr. Angel is author/coauthor/co-editor of 12 books and numerous chapters and journal articles. Her most recent publication is The Politics of a Majority-Minority Nation: Aging, Diversity and Immigration (with Fernando Torres-Gil). In Austin, she currently serves on the City's Commission on Seniors representing District 10.

Patricia Hart is an MBA/MPAff candidate at the University of Texas at Austin. She worked as a policy analyst at New America, a think tank in Washington, D.C., on economic development and financial inclusion issues both domestically and abroad. Graduating in May, she currently works at the Dell Medical School on DSRIP transition planning. Hart holds a BA in political science.

Shadhi Mansoori is graduating in May with a bachelor's degree in neuroscience. As a pre-medical student, Shadhi hopes to conduct health intervention research aimed at reducing health and physical disabilities in the elderly population. Shadhi has interned with the U.S. House of Representatives Committee on Science, Space and Technology and served as editor-in-chief of the Texas Undergraduate Research Journal in 2018.

Gabriela Mordi is a MSSW candidate at the Steve Hicks School of Social Work pursuing the Administration and Policy Practice (APP) concentration. Gabriela holds a Bachelor in Social Work and has more than 10 years of experience in program administration in various non-profit organizations serving the most vulnerable populations of the Austin and Dallas-Fort Worth metroplex.

Emma Nye is a candidate for the Master of Public Affairs (DC Concentration) at the LBJ School of Public Affairs. She is a cum laude graduate in Rhetoric Studies from Whitman College. Emma is interested in elder care and aging policy as well as improving access to mental healthcare, particularly in communities with high rates of substance abuse. Emma will be fulfilling her six-month apprenticeship requirement at the Office of Disability, Aging, and Long-Term Care Policy in the Department of Health and Human Services in Washington, DC.

Kathryn Quan is a Guatemalan Pre Physician Assistant-Nutrition and Public Health sophomore at the University of Texas at Austin. She has health care experience in Hospital Roosevelt's pediatric nutrition ward and pediatric burn unit and in Moore Hospital's operating room. She hopes to one day open her own hospital in the rural areas of her country.


---
Frequently Asked Questions
Where do I park? Parking is available for a fee in the UT Manor Garage. There is also limited street parking along Red River St. and East Dean Keeton St. Since parking on campus is often challenging, please consider taking a Capital Metro bus, carpooling or using rideshare companies.
Who should attend? Policy makers, academic/business leaders, service providers, students, innovators who are looking to solve problems related to aging in our community, older adults, caregivers and anyone who is aging.

Can you tell me more about the event? Sure! Here is more information about the symposium and the LBJ School research team.


---
Huge thanks to our wonderful sponsors!