Description
This is a free event hosted by AustinUP, the City of Austin Commission on Seniors and the LBJ School of Public Affairs to explore policy and planning for an Age-friendly Austin.


---
Livability for Longevity Symposium 2019
Wednesday, April 3, 2019
8:30 a.m. - 1 p.m.
Bass Lecture Hall, LBJ School of Public Affairs
Located on the lower level of Sid Richardson Hall (SRH)
2315 Red River St.
Austin, TX 78712-1536
Agenda:
8:30 a.m.: Registration
9 a.m.: Welcome and Opening Remarks: Council Member Ann Kitchen, City of Austin, with introduction by Shadhi Mansoori, LBJ School
9:15 – 10 a.m.: Presentation: "Building an Intergenerational Metropolis in the City of Austin: Findings and Recommendations" led by Professor Jacqueline Angel, Alex Abbott and Emma Nye, LBJ School
10 a.m.: Break
10:15 – 11:15 a.m.: Panel Discussion "Policy and Planning for an Age-friendly Austin" Real-world insight about the opportunities and challenges of policy implementation toward an age-friendly Austin, i.e., how do we expand the conversation and what's it going to take to bring about meaningful change?
Co-Moderators: Patricia Hart and Katy Quan, LBJ School. Panelists: Janee Briesemeister, Chair, City of Austin Commission on Seniors; Adam Hauser, President and CEO, Meals on Wheels Central Texas; Annette Juba, Deputy Director, AGE of Central Texas; Larry Wallace, Enterprise Chief Administrative Officer, Central Health

11:15 – 11:45 a.m.: Audience Interactive Polling led by Gaby Mordi, LBJ School
11:45 a.m. – 12 Noon: Closing Remarks from Jesús Garza, Former CEO, Seton Healthcare

12 Noon: Audience feedback and follow-up over lunch (Boxed lunches provided.)
1 p.m.: Symposium ends


---
Guest Speakers

Janee Briesemeister is an independent consultant with more than 25 years of experience in consumer advocacy, policy development and advocacy issue campaigns on the state and national levels. While at AARP, Briesemeister was responsible for supporting AARP's state offices on consumer-oriented legislative and regulatory advocacy for affordable utility service, including home energy, telecommunications, water and wastewater. Currently, she serves as chair of the City of Austin Commission on Seniors and vice chair of the City of Austin Joint Inclusion Committee.

Jesús Garza is a retired president and CEO of Seton Healthcare Family, a member of Ascension. Prior to joining Seton, Garza was deputy general manager for the Lower Colorado River Authority, following his eight years of service as city manager for the City of Austin. Garza serves on the University of Texas at Austin LBJ School of Public Affairs Advisory Council, Hispanic Chamber of Commerce, Christus Spohn Board in Corpus Christi and St. Vincent's Board in Santa Fe. He is a graduate of the University of Texas at Austin.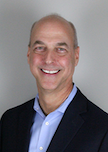 Adam Hauser, president and CEO, Meals on Wheels Central Texas, has been a part of Meals on Wheels for more than 30 years. He serves on the Meals on Wheels Association of Texas Board, the Opportunity Austin 4.0 Steering Committee of the Greater Austin Economic Development Corporation and the City of Austin's Commission on Seniors. Additionally, Hauser co-chairs the One Voice Central Texas Public Policy Committee.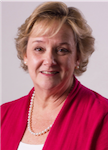 Annette Juba, LCSW, deputy director of AGE of Central Texas, is a committed care professional and a leading expert on dementia and caregiving issues. With more than 20 years of experience working to support older adults and their families in Central Texas, she has served in such varied positions as director of the Greater Austin Cares respite collaboration, co-director of New Connections, staff social worker at Westminster Manor, past co-chair of the Aging Services Council, and a facilitator for numerous support groups.

Ann Kitchen is the City of Austin council member for District 5. Additionally, Kitchen is an attorney and health care consultant, with an expertise in improving access to health care services for women and families. She has more than 10 years of state service -- as a senior Medicaid policy advisor with the Texas Health and Human Services Commission, an assistant attorney general with the Charitable Trust Section of the Texas Attorney General's Office, and a caseworker for special-needs children at the Texas Commission for the Blind. Kitchen is also an expert on health information technology and was executive director of the Integrated Care Collaboration (ICC) for five years.

Larry Wallace is the Enterprise Chief Administrative Officer at Central Health. He has more than 30 years of experience developing and leading integrated health care operations. Before joining Central Health, Wallace was an executive at John Peter Smith Hospital (JPS) in Fort Worth. Before JPS, Larry worked at The University of Texas Health Science Center in Dallas, as well as Parkland Hospital.
---

Frequently Asked Questions
Where do I park? Parking is available (for a fee) on the street and in the UT Manor Garage.
Who should attend? Policy makers, academic/business leaders, service providers, students, innovators who are looking to solve problems related to aging in our community, older adults, caregivers and anyone who is aging


---
Huge thanks to our wonderful sponsors!