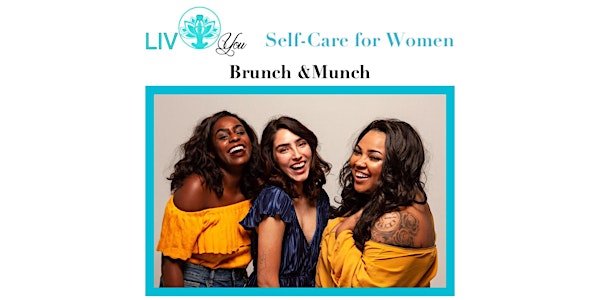 LIV You Self-Care Brunch & Munch
Self-Care discussions and tips covering different topics weekly, plus activities on the 2nd Saturday. See below for topic, updated weekly.
About this event
Self-Care discussions and tips for women covering different topics each week, plus every 2nd Saturday of the month, we engage in a fun self-care activity like painting, makeup tutorials, and more.
03/20: Feminine Energy
Join the LIV You team live as we discuss how women value themselves!
Past Events:
03/13/21: 2nd Saturday, Meditation
03/06/21: Everyday Women Making History
02/27/21: Keeping Your Love Cup Full
02/20/21: Self-Care for Black Women
02/13/21: 2nd Saturday, Paint & Sip for Women
02/06/21: Self Value Tips for Women
01/30/21: Spiritual Wellness Tips for Women
01/23/21: Physical Wellness Tips for Women
01/16/21: Mental Wellness Tips for Women
01/09/21: 2nd Saturday, Self-Care Event: Karaoke
12/19/20: Addressing Desire & Goal Alignment
12/12/20: Tools to Distress and Calming Yourself
12/05/20: Addressing Toxic Behavior
11/21/20: Identifying Fears Holding You Back
11/14/20: Addressing Negative Thoughts
11/07/20: Self-Care Routines