Event Information
Location
The Tin Pan
8982 Quioccasin Road
Richmond, VA 23229
About this Event
Seating: We assign seats in order of when you purchase your tickets. All reservations are subject to a food and drink minimum of $13 per guest. We reserve the right to seat parties together at the same table in the event of a busy show.
Box Office: The Tin Pan charges lower fees for box office versus online sales. Our box office is open Mon-Sat 12PM-5PM. Please visit us during those hours or call 804-447-8189.
A former track star and gymnast, Peoria, Illinois-born Liv Warfield began building her legend in Portland, Oregon. Despite having any formal background in singing, she gained the respect of local superstars and became an icon to many.
While she takes cues from musical influences like Nina Simone, Etta James, Sade, Tina Turner, and Mary J. Blige, Warfield has carved out a style all her own, which can best be described as "alternative soul with a lil bit of Rock 'n' Roll." In 2006, she self-released her debut album "Embrace Me." By 2009, she caught the eye of the one-and-only Prince and ultimately joined his group the "New Power Generation."
After touring for several years and soaking up as much knowledge as she could from the ultimate music mentor, Warfield made her big splash on the national scene in 2014, first as a feature artist for Vh1's "You Oughta Know" campaign, and then with the release of her major label debut album "The Unexpected," which was executive produced by Prince. What followed were show-stopping performances on "The Tonight Show Starring Jimmy Fallon," "The Late Show with David Letterman," and "The Arsenio Hall Show;" a 2014 Soul Train Music Award and nominations for two others; a BET Best New Artist Award nomination; an interview with National Public Radio; and high-profile cosigns from Lionel Richie, Cindy Lauper, and Nancy Wilson of HEART. That same year, Warfield's performance closing out Essence Fest was hailed as one of the most memorable after shows at the New Orleans House of Blues. In 2015, the accolades only kept growing, with Warfield and the NPG Hornz being named one of the top 10 bands to see at the Montreux Jazz Festival in Switzerland. As well as phenomenonal soul-stirring performances at North Sea Jazz, Lugano Estival Jazz, Pori Jazz, Nice Jazz and Black Sea Jazz Festivals. Warfield and her band are excited to return for more memorable performances that will surely leave the crowd wanting more.
In 2017, Warfield began the next phase of her ascension, collaborating with another one of her childhood influences, the aforementioned Rock n Roll Hall of Famer Nancy Wilson, to create the band Roadcase Royale. Their lead single "Get Loud" was featured prominently in the 2017 Women's March and they released their debut album "First Things First" later that year. If that weren't enough, their remake of HEART's "These Dreams" was featured in the film "Molly's Game," which starred Idris Elba, Jessica Chastain, and Kevin Costner and was released in November 2017. 2018 saw Liv on an amazing West Coast tour while simultaneously working on new music. Warfield is getting ready to bring forth her much anticipated 3rd album in 2019 while recording music for director Danny Gold for the release of the HBO documentary "Da Bronx".
Going forward, expect Warfield's star to only continue growing.
Nao Yoshioka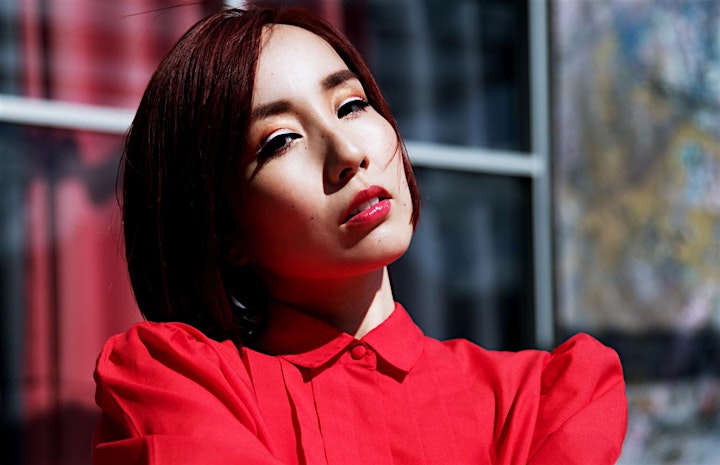 Nao Yoshioka, SoulTracks' 2015 New Artist of the Year, combines a powerful voice and New York-styled delivery to create a modern sound still deeply rooted in the history of soul.
Since her single "Make the Change" was released in 2012, she's received kudos from a number of soul music veterans including Grammy-winning singer and songwriter Gordon Chambers.
In July 2015 alone, her debut album "The Light" was released in North America, in Japan she headlined a sold out Blue Note Tokyo, performed at the hugely popular Summer Sonic festival, and guested with bassist Nathan East at Billboard Live Tokyo.
Nao has performed at venues around the world including Blue Note New York, the legendary Birchmere where she has opened for José James and Rahsaan Patterson, Club Dauphine in The Netherlands where she shared the stage with saxophonist Candy Dulfer, and Hideaway, South London's award-winning live music venue. In the summer of 2016 Nao performed at her first major US music festival, Capital Jazz Fest, one of the largest festivals in the United States along side legends like Lalah Hathaway and Marcus Miller.
In September 2016, Nao released her 3rd album "The Truth", now available online and at retail stores throughout Japan.
Notables:
Reached final stage McDonald's Gospelfest (2010), runner-up Apollo Theater Amateur Night (2011), released first single "Make the Change" (2012), released debut album "The Light" (2013), headlined Blue Note Tokyo (2014), debut album "The Light" North America released (2015), named SoulTracks' 2015 New Artist of the Year (2015), released 2nd album "Rising" (2015), performed at Summer Sonic Tokyo (2015), guested with bassist Nathan East at Billboard Live Tokyo (2015), named to SoulTrain.com's 2016 R&B Freshman Class (2016), performed Hideaway Streatham UK (2016), performed at Capital Jazz Fest (2016), released 3rd album "The Truth" (2016), became Grammy Awards Voting Member (2016).
Performers
Date and Time
Location
The Tin Pan
8982 Quioccasin Road
Richmond, VA 23229
Refund Policy