Description
Welcome to our Liv Signature Series - a selection of seasonally-inspired rides and community events. Taking place all around the US, Liv Signature events are designed to celebrate cycling and inspire women to discover new possiblities through welcoming and fun bike rides and informational clinics.
Liv Summer Revival
The Summer Vibes events are an opportunity to kickoff cyclists' favorite season of the year! Endless days for summer rides, new roads and trails traveled.
---
Join us on Saturday - June 9, 2018 for our Liv Summer Vibes: Multi-Generational Ladies Ride
Register now on this event page or on our Facebook Event page.
This is a FREE Event, but please register so we can plan accordingly.
What is a Multi-Generational Ladies Ride?
This is a all ages and abilities womens ride on a unpaved dirt trail. Please feel free to bring your daughters, nieces, granddaughters, grandmothers, babies, cousins etc, as I will be teaching how to ride with a younger bike riders. Training wheels are not recommended for this ride, but if bike trailers are ok. I will be bringning my 6 year old daughter, so this is a beginner-friendly ride. No one will be left behind. [This event is also bilingual in Spanish and English].
What is the Route we will be Taking?
We will be starting at Centripedal Bikes and ride to Quarry Lakes which is 5 minutes away (0.6 miles). Depending on the skill level of the group we will be riding withing Quarry Lakes for about 1 hour. The trails are primarily flat.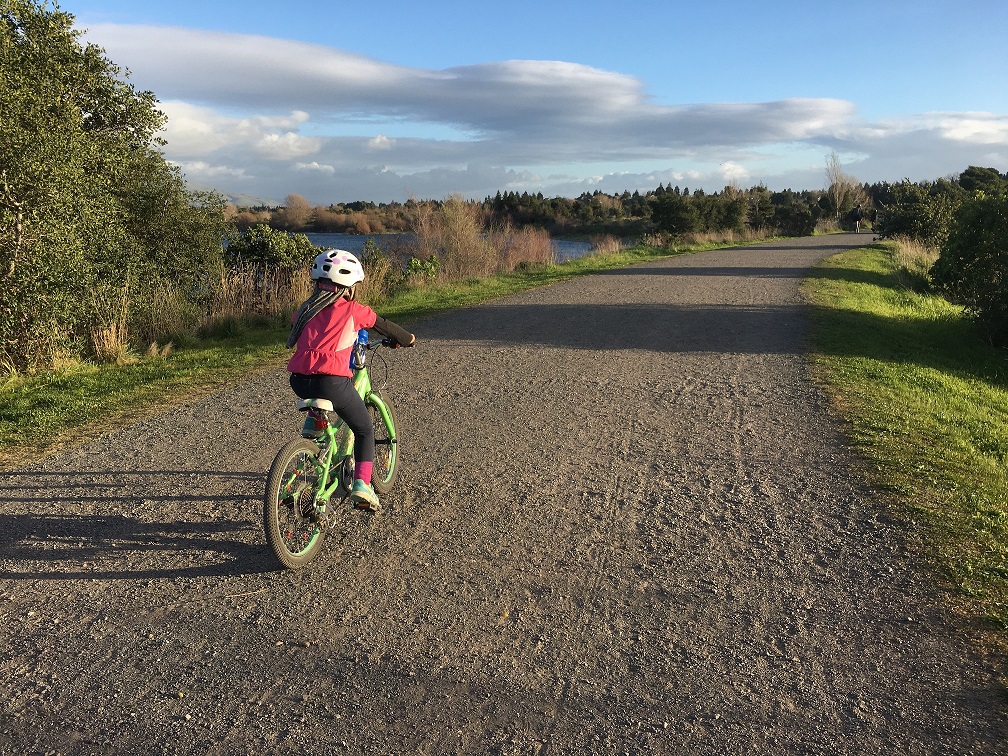 What Do I need to Bring?
Bicycle (type of bicycle see below)
HELMET
Waterbottle
Snack for the ride
Layers depending on weather
Not necessary, but recommended
Cycling Jersey/Shorts (shorts are a life saver!)
Sunglasses
Gloves
What type of Bicycle do I Need?
This ride is on an unpaved dirt trail. Any bike with gears would work well, the only bike that probably wouldn't work would be a road bike. A mountain bike, cross-bike, hybrid bike, comfort bike would do fine at Quarry Lakes.
---
For more information please email: Melissa Avery, Liv Ambassador at Centripedal at melissa@chasquimom.com
You can follow Chasqui Mom at Facebook, Instagram, Twitter, YouTube, Google+ and Pinterest.