Description
FOUNDATIONS (13+) and CHRONICLES (16+):
Semester courses in literature and writing
We're thrilled to be offering two semester-length, college-prep courses for teens! Both our lower- and upper-class courses will teach essential lessons through in-depth studies of literature, supplemented by music, film and art. See the course reading schedules below for details.
Foundations (13+) and Chronicles (16+) will meet ALL language arts standards, including essay writing. (A-g approval is pending.) And at the end of the semester, you'll get a list of the standards met.
Our former Master Classes have been absorbed into these two courses, allowing the time and regularity to:
study significant narratives and poetry in depth
analyze different expressions of similar ideas, e.g. through music, film, and art
engage with important ideas to understand the impact of American history
gain essential composition skills every week
write at least one full-length essay every semester
There's also an add-on option for after-class tutoring in academic writing! Get a break when you sign up for the whole semester, or sign up for single sessions by arrangement (cash/check only).
These are rich, comprehensive English courses that will broaden your student's horizons and prepare them for college—and life!
See the reading schedules below the course details.
---
COURSE DETAILS and READING SCHEDULES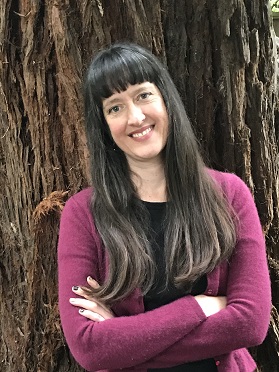 Instructor: We couldn't ask for a more qualified, enthusiastic, teen-savvy teacher for these two important courses than our wonderful Mrs. C! Lisa Craddock holds BAs in Literature and Theatre, and a Master of Humanities in Film Studies with a concentration in Rhetoric (the art of speaking and writing effectively). She has taught classes in literature, composition, and film for the University of Colorado, and her scholarship, essays, poetry, and plays have appeared in a variety of literary and academic venues.
Lisa considers it a privilege to homeschool her own four children, avid fans of LitWits since its beginning. She's led many educational events for the homeschool community, helping young readers understand themselves and the world through "living books." We're so proud to have her on our team! We know she'll help your teens grasp great big ideas and gain skills they'll never forget.
Hours: 9am - 11am (Tutoring available as an add-on from 11am-noon)
Fall Dates:
Aug 29-Dec 12 Foundations for ages 13+ (meets every Thursday except 9/19 and 11/28)
Aug 30-Dec 13 Chronicles for ages 16+ (meets every Friday except 9/20 and 11/29)
Spring Dates:
Jan 30-May 14 Foundations for ages 13+ (meets every Thursday except 3/19 and 4/9)
Jan 31-May 15 Chronicles for ages 16+ (meets every Friday except 3/20 and 4/10)
(See the course reading schedules for Foundations below.)
Cost: Each semester-length course is $395. The add-on tutoring option from 11-noon is $490 for the semester. (If room, single tutoring sessions are available by arrangement with Mrs. C for $45/hour, on a cash-or-check-only basis.)
If you'd like to be billed via PayPal 30 days prior, enter promo code BILLME at the top of the registration form. LitWits Workshops is an approved vendor for Ocean Grove Charter School and Inspire Charter Schools. Charter parents, please enter promo code CHARTER when you register, then request a purchase order right away.
Cancellation Policy: If you cancel 30 days before the first class, you'll have the choice of a refund or makeup. Makeups may be applied to any LitWits events. (Use promo code MAKEUP to re-register, and please remind us, in the Notes field, which event you missed.) If you cancel after that, you'll have a makeup coming. There are no refunds or make-ups for no-shows, as we've hired our instructor based on expected enrollment.We hope that makes sense and seems fair!
---
.
COURSE READING SCHEDULES 2019-20
Course plans will be finalized at the beginning of the semester, but the schedules below reflect the quality and significance of the titles and ideas we will work with this semester.
FOUNDATIONS (Ages 13+)
Fall 2019: The Origins of Narrative
PART ONE: The Oldest Stories
Aug 29
Myths and Sacred Stories: multi-cultural narratives of creation, fall, and redemption; The Secret of Roan Inish (1994)
Sep 5
Fables and Fairy Tales: Aesop's fables; trickster tales (Native American, African American, Eastern European); the Grimm brothers; Animal Farm
PART TWO: The Seven Basic Stories
Sep 12
The Quest: The Odyssey; Star Wars (1977)
Sep 19
NO CLASS
Sep 26
Overcoming the Monster: The Greek myth of Perseus; The War of the Worlds
Oct 3
Voyage and Return: The Old Man and the Sea
Oct 10
Rags to Riches: Cinderella around the world
Oct 17
Rags to Riches Pt.2: The Cinderella project
Oct 24
Comedy: A Midsummer Night's Dream
Oct 31
Comedy Pt. 2: Emma
Nov 7
Tragedy: Romeo & Juliet
Nov 14
Tragedy Pt. 2: The Greek myth of Icarus; The Snow Goose;The Strange Case of Dr. Jekyll and Mr. Hyde
Nov 21
Rebirth: A Christmas Carol
PART THREE: The Stories Surrounding Us
Dec 5
TBD
Dec 12
TBD
Spring 2020: Uniquely American Narratives
PART ONE: America's Origin Stories
Jan 30
Great American Myths: The Musical 1776; The Autobiography of Benjamin Franklin (excerpts)
Feb 6
Slave Narratives: The Uncle Remus Tales, Mules & Men (excerpts)
Feb 13
Slave Narratives Pt. 2: 12 Years a Slave (excerpts); Incidents in the Life of a Slave Girl (excerpts)
Feb 20
The Abolitionist Narrative: Uncle Tom's Cabin
Feb 27
American Women of Myth, Legend, and Tall Tale: Pocahontas, Annie Oakley; The Unsinkable Molly Brown (1964)
PART TWO: The Seven Basic Stories—American Style
Mar 5
Overcoming the Monster: Moby Dick (graphic novel or movie—TBD)
Mar 12
Rags to Riches: The Gold Rush (1925); City Lights (1931)
Mar 19
NO CLASS
Mar 26
The Quest: Roughing It (excerpts); Travels with Charley (excerpts)
Apr 2
Voyage and Return: The Wizard of Oz (1939); Apollo 13 (1995)
Apr 9
NO CLASS
Apr 16
Tragedy & Comedy: West Side Story (1961); The Russians Are Coming, the Russians Are Coming (1966)
Apr 23
Rebirth: Dandelion Wine
PART THREE: How We Envision Our Own Stories
Apr 30
The End of America's Story?: Fahrenheit 451
May 7
The Great American Hero
May 14
Writing Our Own Story
CHRONICLES (Ages 16+)
Students will choose four books to read; the rest of the readings will be excerpts.
Fall 2019: American Inheritance
Aug 30
The musical Hamilton –audio (1776-1800/2015); Thomas Paine: "Common Sense" –pamphlet (1775-6)
Sep 6
The Declaration of Independence, the Federalist Papers; The Iroquois Constitution by Dekanawidah, translated by Arthur C. Parker
Sep 13
Nathaniel Hawthorne: The Scarlet Letter –novel (mid-1600s/1850)
Sep 20
NO CLASS
Sep 27
Phillis Wheatley: "On Being Brought from Africa to America"–poem (1773); The Life of Omar Ibn Said –excerpt (1860s); Frederick Douglass: Narrative of the Life of Frederick Douglass, Chapters 1, 2 & 7 –excerpt from book (birth-1838/1845); "What to the Slave is the Fourth of July?" –excerpt from speech (1852); Sojourner Truth: "And Ain't I a Woman?" –speech (1851); "An Account of an Experience with Discrimination" –first-person account (1865)
Oct 4
Mark Twain: The Adventures of Huckleberry Finn —novel (1885)
Oct 11
The General –film (1926); primary sources from the Civil War (diaries/journals); the Gettysburg Address; the Emancipation Proclamation
Oct 18
Stephen Crane: The Red Badge of Courage –novel (1863/1895)
Oct 25
Glory –film (1863/1989); Francis Scott Key: "The Star Spangled Banner" –song lyrics (1814/1854)
Nov 1
Dances with Wolves –film (1863/1990); Dee Brown: Bury My Heart at Wounded Knee —excerpt (1800s); Chief Joseph: "I Will Fight No More Forever" –speech (1877)
Nov 8
Willa Cather: My Antonia –novel (1880s-1910/1918); Katharine Lee Bates: "America the Beautiful" -song (1895/1910)
Nov 15
Paul Laurence Dunbar: "Douglass" –poem (1890s), "We Wear the Masks" –poem (1890s)
Kate Chopin: "The Story of an Hour" –short story (1894), "Desiree's Baby" –short story (1894)
Charlotte Perkins Gilman: "The Yellow Wallpaper" –short story (1892)
Susan Glaspell: "A Jury of Her Peers" -short story (1917)
"Booker T and W.E.B." –article & excerpts of writings (1900s)
Nov 22
The musical Ragtime –audio (1904/1996); Emma Lazarus: "The New Colossus" –poem (1883)
Nov 29
NO CLASS
Dec 6
Upton Sinclair: The Jungle –novel (1906); Carl Sandburg: "I am the People, the Mob" –poem (1916); O. Henry: "The Gift of the Magi" –short story (1905)
Spring 2020
Jan 31
Alan Seeger: "Rendezvous" –poem (1916), "Ode in Memory of the American Volunteers Fallen for France" –poem (1916); Ernest Hemingway: "Champs d'Honneur" –poem (1920), "A Soldier's Home" –short story (1925); Paul Laurence Dunbar: "The Colored Soldiers" –poem; Claude McKay: "If We Must Die" –poem (1919); Tim Dayton: "American Literature and the First World War" –non-fiction article (2016)
Feb 7
F. Scott Fitzgerald: The Great Gatsby –excerpts & scenes (1925); Charlie Chaplin: The Gold Rush –film (1925)
Feb 14
Places in the Heart –film (1930s/1984); Abel Meeropol: "Strange Fruit" –poem (1937); Billie Holiday:"Strange Fruit" –song (1939); selections from Porgy & Bess (1935/1955); Eudora Welty: "A Worn Path" –short story (1941)
Samuel Francis Smith: "My Country 'Tis of Thee" –poem/anthem (1831); W.E.B. DuBois: "My Country 'Tis of Thee" –poem (1940)
Feb 21
John Steinbeck: The Grapes of Wrath –novel (1939); "The Harvest Gypsies" –excerpt (1936)
Feb 28
Race –film (1930s/2016); Chaim Potok: The Chosen –novel (1940s/1967); Dean Hughes: Four-Four-Two –novel (WWII/2016); Joseph Bruchac: Code Talker: A Novel about the Navajo Marines of World War Two –novel (WWII/2006)
Mar 6
Harper Lee: To Kill a Mockingbird –novel (1930s/1960)
Mar 13
Lorraine Hansberry: A Raisin in the Sun –read play and watch film (1959/1961)
Mar 20
NO CLASS
Mar 27
Poetry by Walt Whitman: "I Hear America Singing" (1860); Langston Hughes: "I, Too" (1926), "Words Like Freedom" (1926), "Harlem" (1951); Gwendolyn Brooks: "We Real Cool" (1960); Robert Hayden: "Frederick Douglass" (1966)
Apr 3
Driving Miss Daisy –film (1989 re 1948-1973); Martin Luther King, Jr.: "Letter from Birmingham Jail" –excerpt/speech, "I Have a Dream" –speech/audio, speech video with subtitles (1963); "The Dr. King You Never Knew" –article (2018)
Apr 10
NO CLASS (Spring Break)
Apr 17
Hidden Figures –film (2016 re 1950s & '60s); Adrienne Rich: "Power" –poem (1971/'72), "Diving into the Wreck" –poem (1971/'72); Maya Angelou: I Know Why the Caged Bird Sings –excerpts (1969); "Still I Rise" –poem (1978); Margaret Atwood: "Spelling" –poem (1981); Alice Walker: "Everyday Use" –short story (1973), "Women" –poem
Apr 24
TBD
May 1
Amy Tan: The Joy Luck Club –novel (1989)
May 8
Stand and Deliver –film (1988); Richard Rodriguez: Hunger of Memory –autobiography; Francisco Jiménez: The Circuit —excerpt (1997 re 1940s & '50s); Emmy Perez: "Not One More Refugee Death" –poem (2016)
May 15
Bruce Hornsby & the Range: "That's Just the Way It Is" –song (1986); Tupak Shakur:"Changes" –song (1992);
Tato Laviera: "lady liberty" –poem (2014); Langston Hughes: "Let America Be America Again" –poem (1935)
Hayan Charara: "Usage" –poem excerpt (2016); Brené Brown: Braving the Wilderness –non-fiction book excerpt (2017); Pentatonix: "Imagine" –song (2017); Superfruit & friends–"Rise" –song (2016)