Sales Have Ended
Registrations are closed
Thanks so much for registering! We look forward to seeing you soon.
Sales Have Ended
Registrations are closed
Thanks so much for registering! We look forward to seeing you soon.
Description
FOUNDATIONS (13+) and TUTORING
Semester course in literature and writing, AND tutoring in academic writing!
We're thrilled to be offering a semester-length, college-prep course for teens! Foundations (ages 13+) will meet ALL language arts standards, including essay writing.

(There's an add-on option for after-class tutoring in academic writing. We also offer writing tutoring to ANY teen -- not just course enrollees -- from 12-1pm on Thursdays)
This course will teach essential lessons through in-depth studies of literature, supplemented by music, film and art. This is a rich, comprehensive English courses that will broaden your student's horizons and prepare them for college—and life! At the end of the semester, you'll get a list of the standards met.
Our former Master Classes have been absorbed into this course, allowing the time and regularity to:
study significant narratives and poetry in depth
analyze different expressions of similar ideas, e.g. through music, film, and art
engage with important ideas to understand the impact of American history
gain essential composition skills every week
write at least one full-length essay every semester
See the reading schedule below the course details.
---
COURSE DETAILS and READING SCHEDULES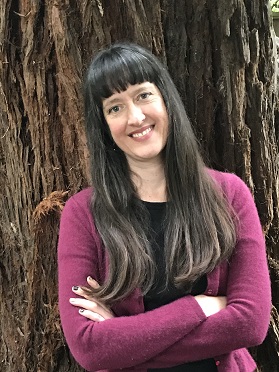 Instructor: We couldn't ask for a more qualified, enthusiastic, teen-savvy teacher for these two important courses than our wonderful Mrs. C! Lisa Craddock holds BAs in Literature and Theatre, and a Master of Humanities in Film Studies with a concentration in Rhetoric (the art of speaking and writing effectively). She has taught classes in literature, composition, and film for the University of Colorado, and her scholarship, essays, poetry, and plays have appeared in a variety of literary and academic venues.
Lisa considers it a privilege to homeschool her own four children, avid fans of LitWits since its beginning. She's led many educational events for the homeschool community, helping young readers understand themselves and the world through "living books." We're so proud to have her on our team! We know she'll help your teens grasp great big ideas and gain skills they'll never forget.
Hours: 9am - 11am (Tutoring available as an add-on from 11am-noon)
Fall Dates:
Aug 29-Dec 12 Foundations for ages 13+ (meets every Thursday except 9/19 and 11/28)
Spring Dates:
Jan 30-May 14 Foundations for ages 13+ (meets every Thursday except 3/19 and 4/9)
(See the course reading schedule fbelow.)
Cost: The course cost for each semester is $395. The tutoring options are $490 for the semester. (If room, single tutoring sessions are available by arrangement with Mrs. C for $45/hour, on a cash-or-check-only basis.)
If you'd like to be billed via PayPal 30 days prior, enter promo code BILLME at the top of the registration form. LitWits Workshops is an approved vendor for Ocean Grove Charter School and Inspire Charter Schools. Charter parents, please enter promo code CHARTER when you register, then request a purchase order right away.
Cancellation Policy: If you cancel 30 days before the first class, you'll have the choice of a refund or makeup. Makeups may be applied to any LitWits events. (Use promo code MAKEUP to re-register, and please remind us, in the Notes field, which event you missed.) If you cancel after that, you'll have a makeup coming. There are no refunds or make-ups for no-shows, as we've hired our instructor based on expected enrollment.We hope that makes sense and seems fair!
---
.
COURSE READING SCHEDULE 2019-20


FOUNDATIONS (Ages 13+)
This course plan will be finalized at the beginning of the semester, but as is this course schedule reflects the quality and significance of the titles and ideas we will work with this semester.
Fall 2019: The Origins of Narrative
UNIT ONE: Rooted in Conflict
Week One: 8/29 Myths and Sacred Stories: Multi-cultural narratives of Creation, Fall, and Redemption, and The Secret of Roan Inish (1994)
Week Two: 9/5 Fables and Fairy Tales: Aesop's fables, trickster tales (Native American, African American, Eastern European), the Grimm brothers, Animal Farm
Week Three: 9/12 The Quest: The Odyssey, Star Wars (1977)
(No Class 9/19)
Week Four: 9/26 Overcoming the Monster: The Greek myth of Perseus, The War of the Worlds
UNIT TWO: Knowing, Understanding, Being & Becoming
Week Five: 10/3 Voyage and Return: The Greek myth of Orpheus & Eurydice, The Neverending Story (1984)
Week Six: 10/10 Rags to Riches: Cinderella around the world
Week Seven: 10/17 Rags to Riches Pt.2: The Cinderella project
Week Eight: 10/24 Comedy: Much Ado About Nothing
Week Nine: 10/31 Comedy Pt. 2: Emma
Week Ten: 11/7 Tragedy: Romeo & Juliet
Week Eleven: 11/14 Tragedy Pt. 2: The Greek myth of Icarus, The Snow Goose, and The Strange Case of Dr. Jekyll and Mr. Hyde
UNIT THREE: The Stories We Tell Ourselves
Week Twelve: 11/21 Rebirth: A Christmas Carol
Week Thirteen: 12/5
Week Fourteen: 12/12
Spring 2020: Uniquely American Narratives
UNIT ONE: Difference and Destiny--America's Origin Stories
Week One: 1/30 Great American Myths: The Musical 1776, The Autobiography of Benjamin Franklin (excerpts), George Washington
Week Two: 2/6 Slave Narratives: The Uncle Remus Tales, Mules & Men (excerpts), spirituals
Week Three: 2/13 Slave Narratives Pt. 2: 12 Years a Slave (excerpts), Incidents in the Life of a Slave Girl (excerpts)
Week Four: 2/20 The Abolitionist Narrative: Uncle Tom's Cabin
Week Five: 2/27 American Women of Myth, Legend, and Tall Tale: Pocahontas, Annie Oakley, The Unsinkable Molly Brown (1964)
UNIT TWO: The American Imagination—Journey of Transformation
Week Six: 3/5 Overcoming the Monster: Moby Dick (graphic novel—teacher will provide)
Week Seven: 3/12 Rags to Riches: The Gold Rush (1925), Rocky (1976), The Pursuit of Happyness (2006), The Blind Side (2009)
(No Class 3/19)
Week Eight: 3/26 The Quest: Roughing It (excerpts), Travels with Charley (excerpts), Into the Wild (excerpt)
Week Nine: 4/2 Voyage and Return: The Old Man and the Sea, Apollo 13 (1995)
(No Class 4/9)
Week Ten: 4/16 Tragedy & Comedy: West Side Story (1961), The Russians Are Coming, the Russians Are Coming (1966)
UNIT THREE: How We Envision Our Own Stories
Week Eleven: 4/23 Rebirth: Dandelion Wine
Week Twelve: 4/30 How Will America's Story End?: Fahrenheit 451
Week Thirteen: 5/7 The Great American Hero
Week Fourteen: 5/14 Writing Our Own Story: The Outsiders
---