Description
DC'S NEW DAYPARTY + BRUNCH EXPERIENCE!
AS ALWAYS, $20 bottomless mimosas & $10 entrees!
THINGS TO REMEMBER:
WHO: YOU & YA CREW (MUST RSVP for complimentary entry until 4PM)
WHEN: Sunday, October 15, 2017 | 1 PM - 8 PM
WHERE: The Park 14, 920 14th St NW
WHAT: The brunch & dayparty experience you've your Sundays have been waiting for
ATTIRE: Cute enough to get chose in, comfortable enough to party in!
---
Seating is FIRST come, FIRST serve.
For parties of eight or more, we will be more than happy to accomodate you, simply contact littyinthecityevents@gmail.com after RSVPing.
Contact 240-351-9213 for VIP bottle service specials!
Pull up and get it lit with the best people in the District!
powered by @YouKnowPolo & @geemazing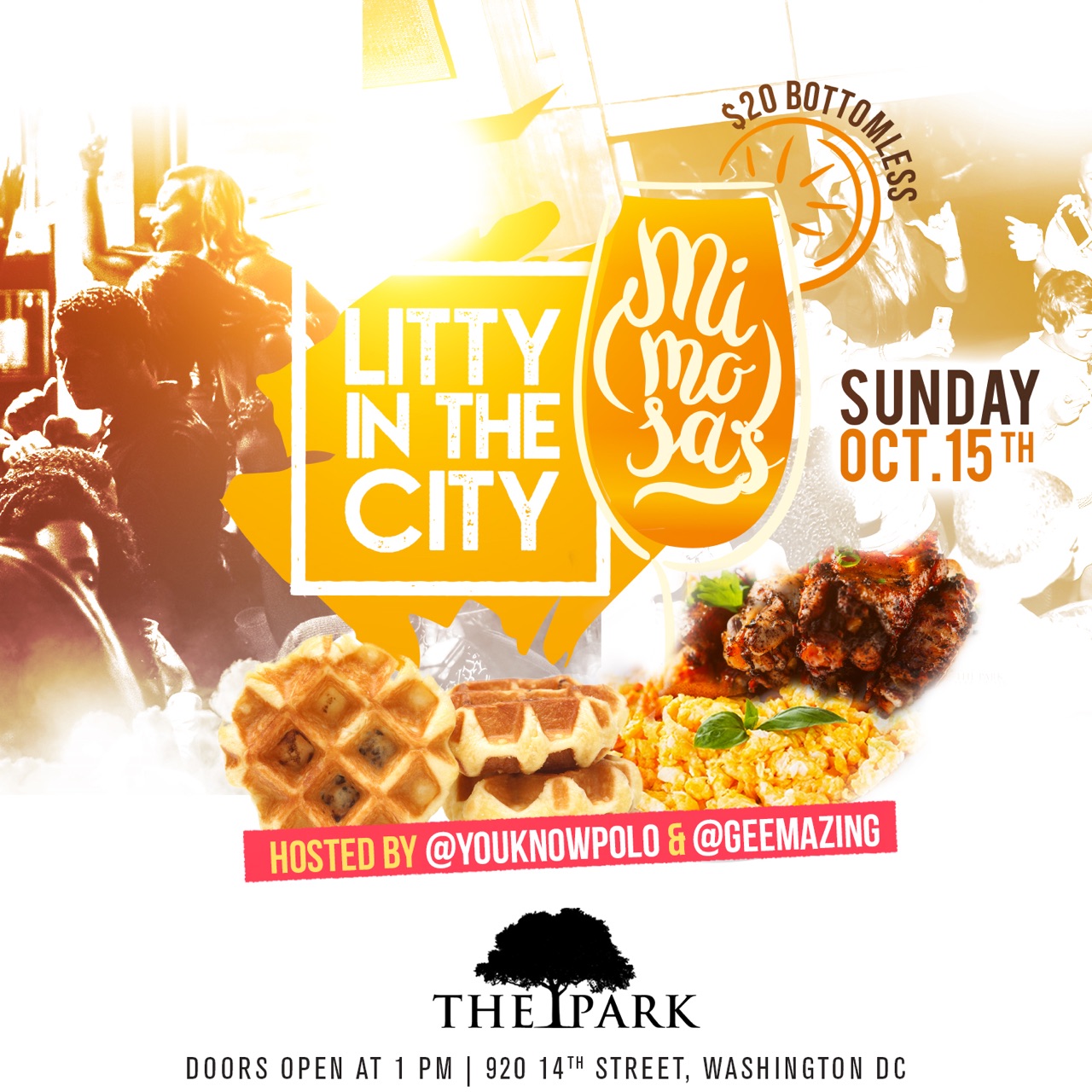 | Visit www.littydc.com for photo/photobooth recaps | Follow us on @littyinthecitydc|